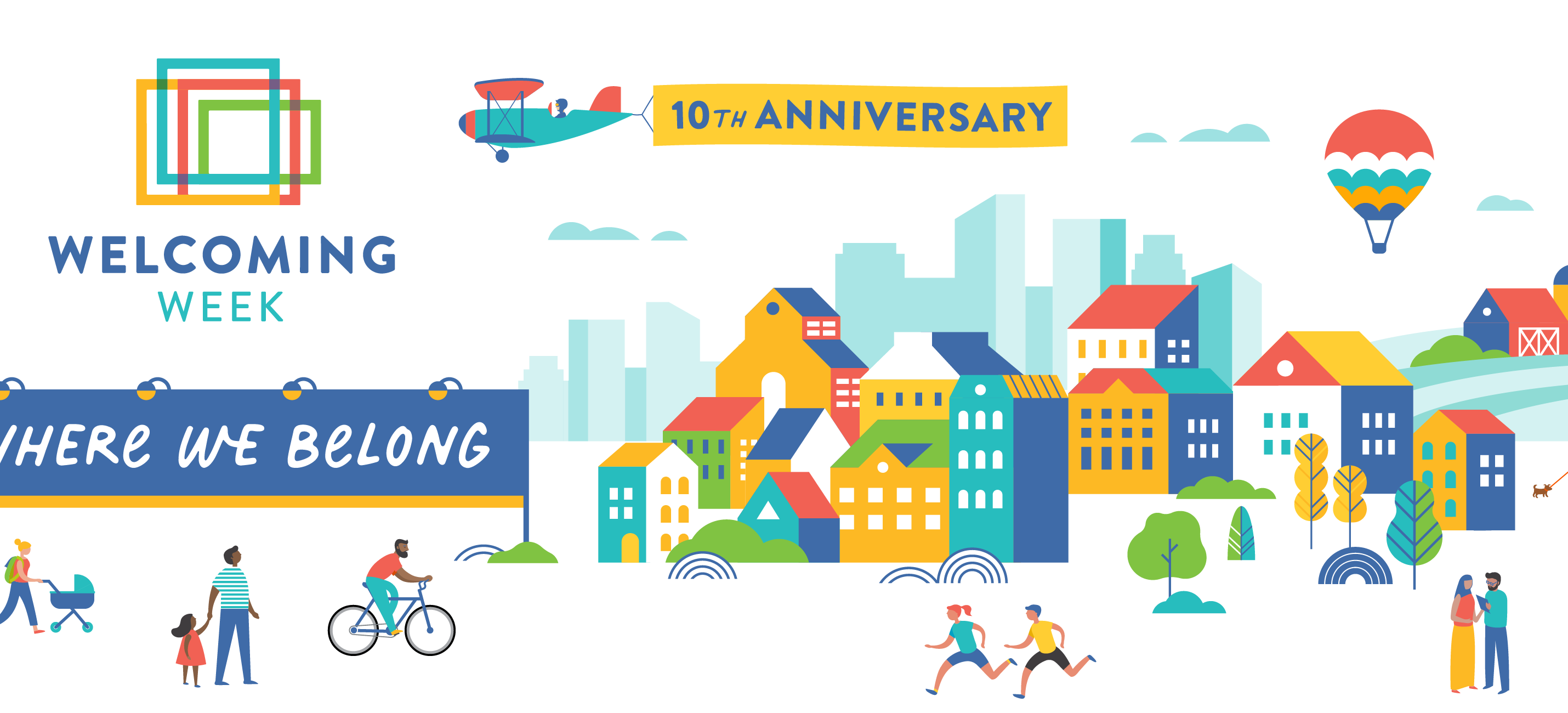 #WhereWeBelong: A Look Back at Welcoming Week 2022
Each year, Welcoming Week provides a time and space for communities to come together and celebrate the things that make it welcoming and inclusive places for all who live there. This year was no exception: after two years of living through a pandemic, welcomers around the world came together in-person and virtually to celebrate the 10th anniversary of Welcoming Week from September 9-18.
We have come a long way since the first Welcoming Week launched in 2012 with just 50 events in 18 U.S. states. Now, with welcoming becoming a global movement, Welcoming Week is being celebrated from Adelaide, Australia to Dodge City, Kansas, bringing people of all backgrounds together to celebrate the places and spaces #WhereWeBelong, no matter where they are in the world.
To further mark the occasion, we rebranded the visual identity of Welcoming Week to be more inclusive of its global reach and in four additional languages. We also incorporated daily themes that correspond to the seven framework areas of the Welcoming Standard, each of which we believe mark truly welcoming communities.
The results are clear: over six million people chimed in on social media with stories of welcome, experiences at Welcoming Week events, and commitments to be part of fostering belonging for all. Nearly 450 events took places in-person and virtually in communities in the U.S. and abroad.
Below are just some of the highlights:
Welcome messages
Highlights
Events
Around 450 events were hosted by our members, partners, sponsors, and more took place during Welcoming Week. Many happened in-person across 32 states and seven countries through art exhibitions, community gatherings, picnics, and more — 142 of the events were categorized as "discussion/community forum" and 130 were categorized as "food and drink", bringing people together in person to celebrate and discuss inclusion in their communities.
Initiative launches
To kick off Welcoming Week, Welcoming America announced the Certified Welcoming designation for the City of Toledo, Ohio and recertification for surrounding Lucas County; unveiled a new partnership with the State of New York on a civic leadership program for new Americans; and participated in the Welcoming Refugees project as part of the Bezos Family Foundation's Students Rebuild campaign.
Internationalizing welcome
Welcoming is a global movement. This year, with the leadership of the Welcoming International Alliance, we expanded Welcoming Week's reach through multilingual toolkits and partnerships with international organizations such as the UN High Commissioner for Refugees, Refugees Welcome Italia, the YMCA Romania, and more.
In the news
Welcoming Week made the news across the U.S. and abroad. Check out some of the highlights:
Midwest
South
Northeast
West
Canada
New Zealand
Welcoming Week proclamations
During Welcoming Week, at least 25 communities issued welcoming proclamations, resolutions, or messages to declare their welcoming values. Here's just a sample:
U.S. States
U.S. Counties
Cities
If we missed anything, please email us at [email protected].
Social Media Highlights
Our 3rd annual Fall Family Picnic was a great success! We had over 250 guests, 30 pizzas, and dozens of dishes from all over the world. Thank you to all that were able to attend – it was wonderful to see the strength of our community of newcomers and welcomers. #WelcomingWeek2022 pic.twitter.com/o6M5g445B2

— Hearts and Homes for Refugees (@HHRefugees) September 14, 2022
Notes of Gratitude
We extend our deepest gratitude to our sponsors — Walmart, Western Union, Bitwise Industries, and Welcome.US — for their financial support of Welcoming Week.
Welcoming Week also would not have been possible without our 34 partners from the nonprofit world, private sector, universities, and beyond — thank you for your continued support!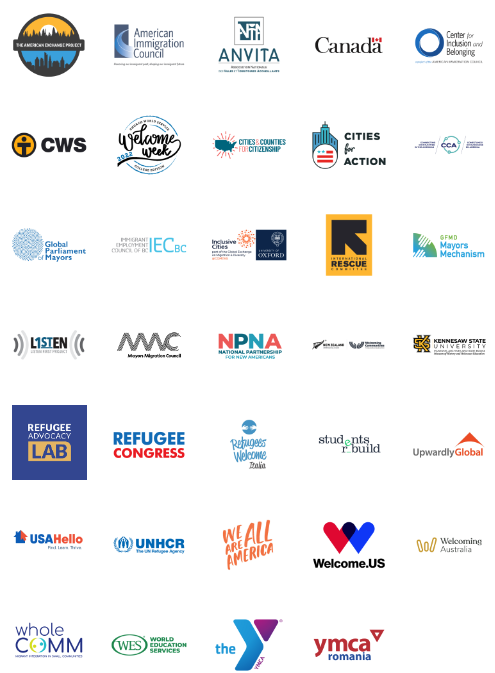 Stay connected
Welcoming Week is an annual event. Stay in touch! Sign up for our email list to receive updates about Welcoming Week 2023.