September 9-18 | #WhereWeBelong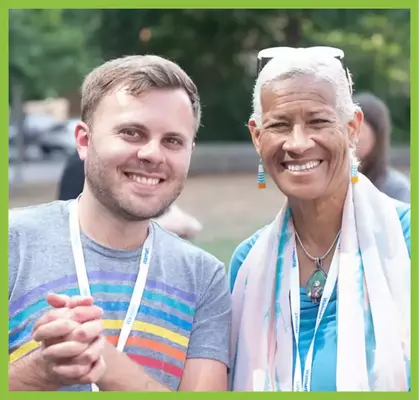 Through Welcoming Week, organizations and communities bring together neighbors of all backgrounds to build strong connections and affirm the importance of welcoming and inclusive places in achieving collective prosperity.
Get all the latest news about #WelcomingWeek2022 by email:
Whether you are an organization, individual, or local government, you can participate in the 10-year anniversary of Welcoming Week and join others around the world in fostering communities #WhereWeBelong. The toolkit has everything you need to activate Welcoming Week in your community.
Host an event
Share what you're doing for Welcoming Week by adding your event to our map so that people in your area (and beyond!) can join:
Attend an event
There are hundreds of Welcoming Week events happening everywhere. View the full map and search for an event happening near you:
Get swag
Show the world that you belong by purchasing welcoming swag, including T-shirts, hats, and more.
Join or get Certified
Are you a nonprofit or local government? Take the first step in making your community a more welcoming place by joining the Welcoming Network.
Welcoming Week 2022 Partners