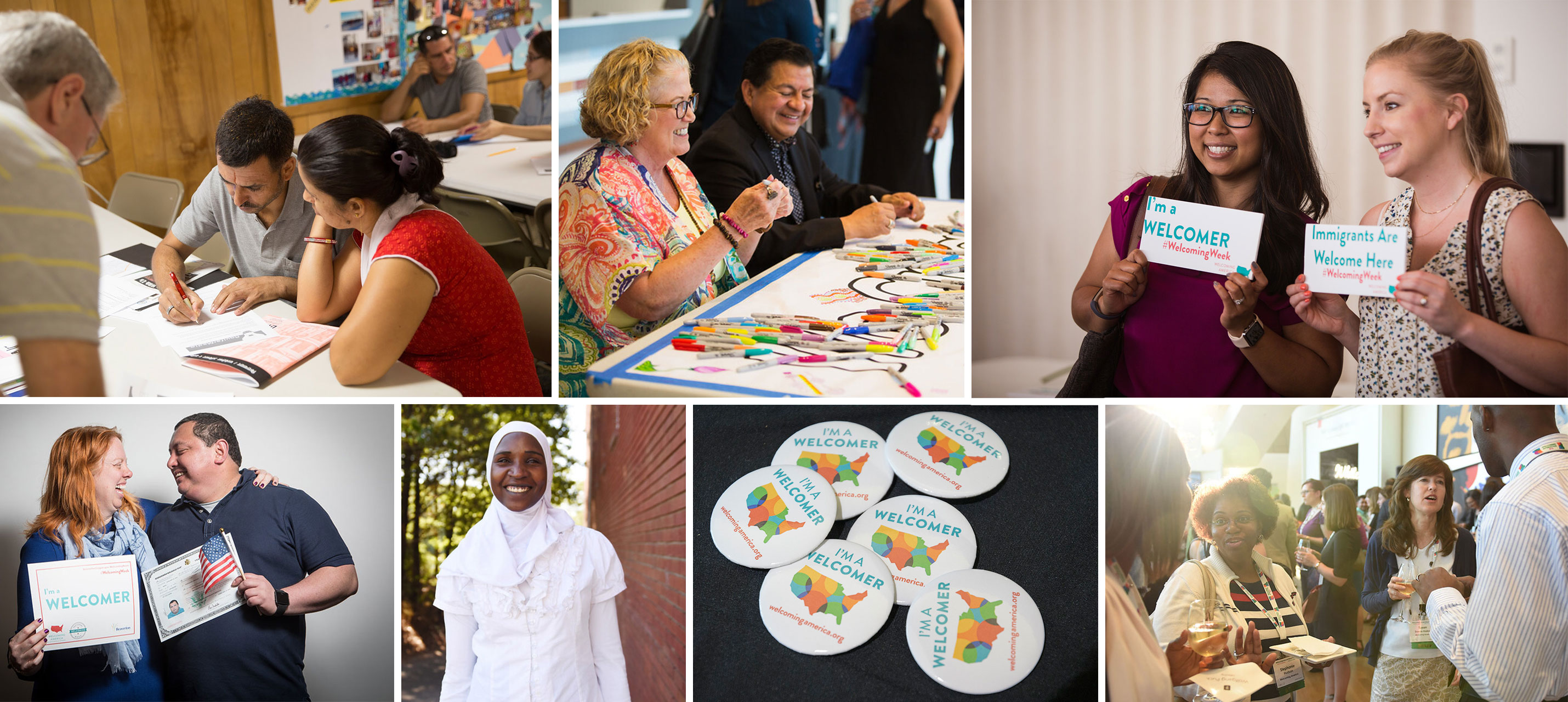 Welcoming America is a nonprofit, nonpartisan organization that leads a movement of inclusive communities becoming more prosperous by ensuring everyone belongs. We believe that all people, including immigrants, are valued contributors and vital to the success of our communities and shared future.
Through the Welcoming Network, we work to help communities develop the roadmap they need to create welcoming policies and share new approaches to inclusion to create an environment where everyone can truly thrive.
What We Do (and How We Do It)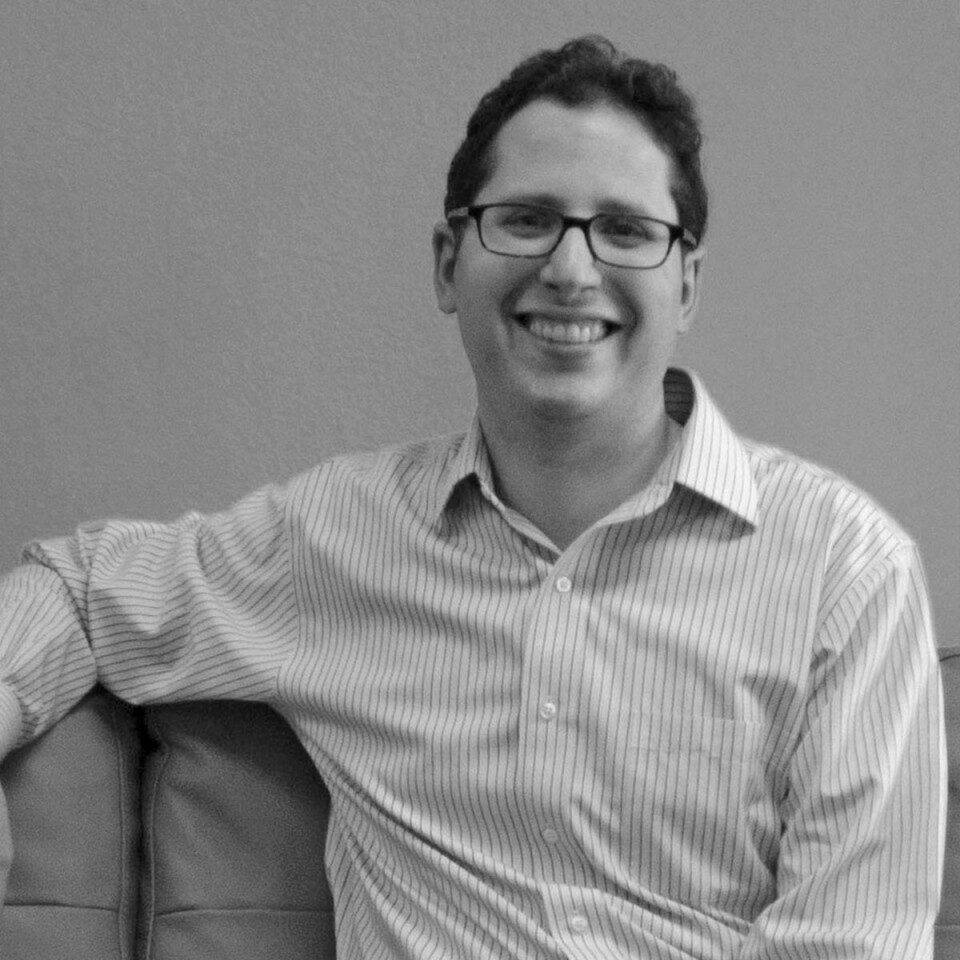 David Lubell establishes Welcoming America following his tenure as the founder and director of the Tennessee Immigrant and Refugee Rights Coalition and Welcoming Tennessee.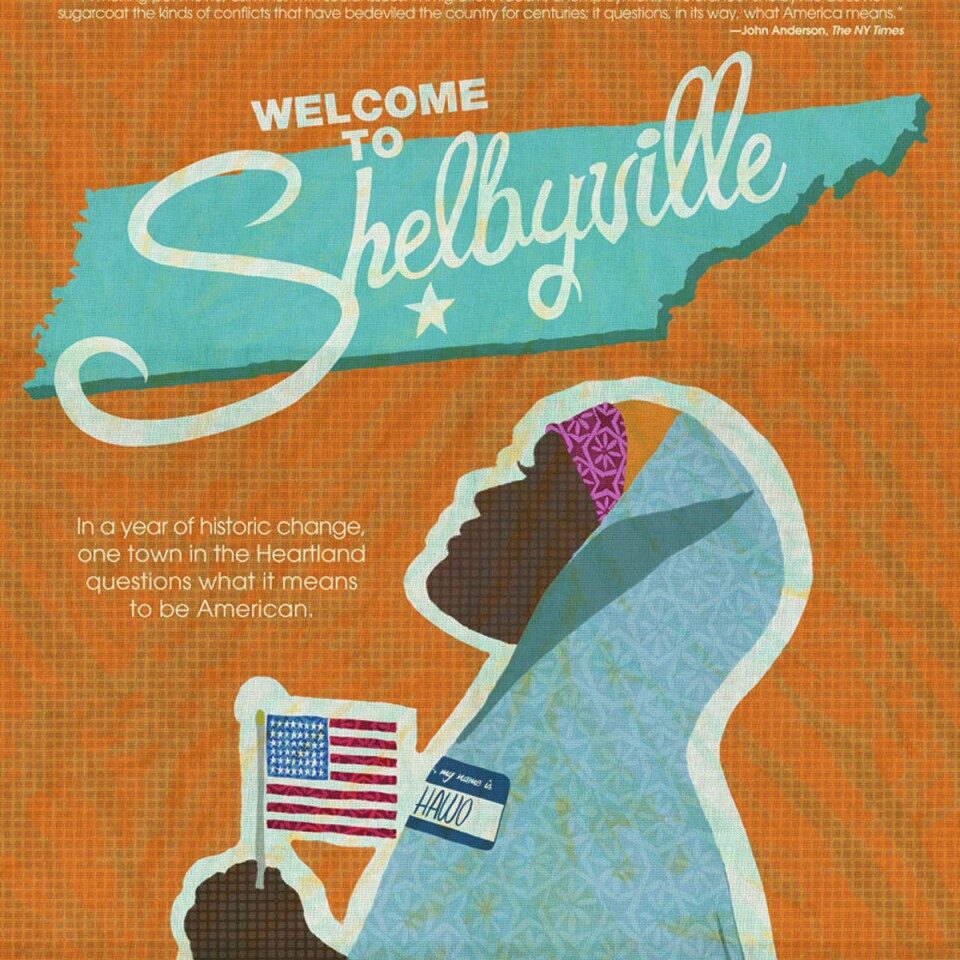 The documentary "Welcome to Shelbyville" debuts on the Public Broadcasting Service (PBS) featuring Welcoming Tennessee and its work in fostering relationships between newly-arrived refugees and long-time residents.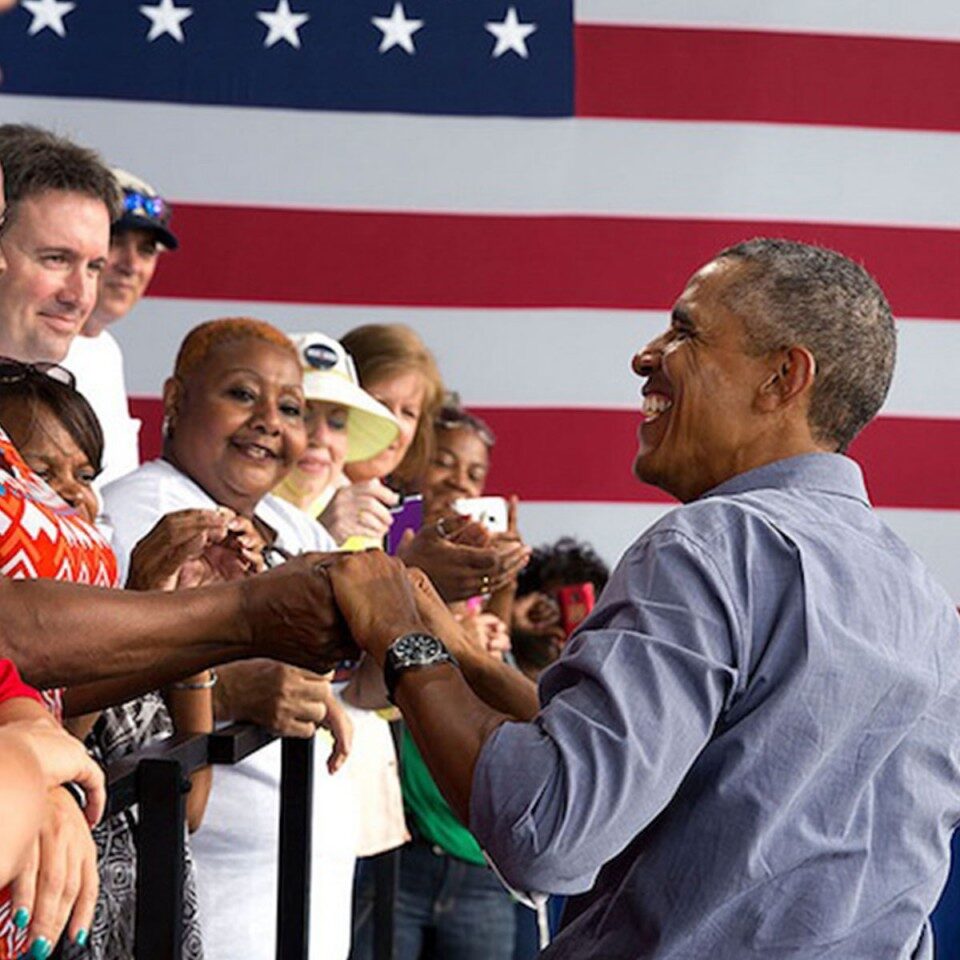 President Barack Obama revives the White House Task Force on New Americans, a government-wide effort tasked with better integrating immigrants and refugees into American communities. Welcoming America partnered with the White House on the Building Welcoming Communities Campaign as part of the task force's strategic plan.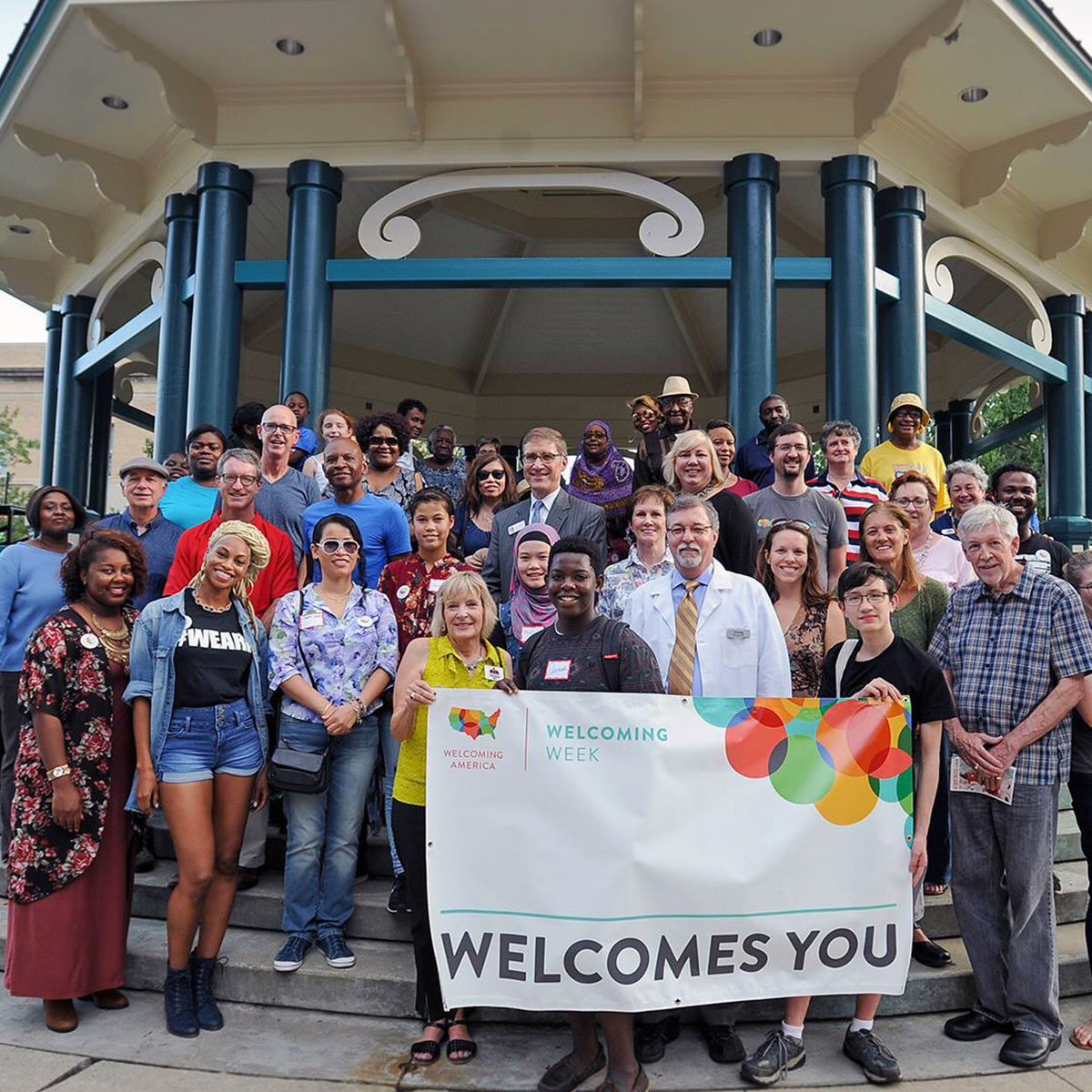 The Building Welcoming Communities Campaign reaches 50 cities, with Decatur, GA—the headquarters of Welcoming America—the latest to join the growing national movement.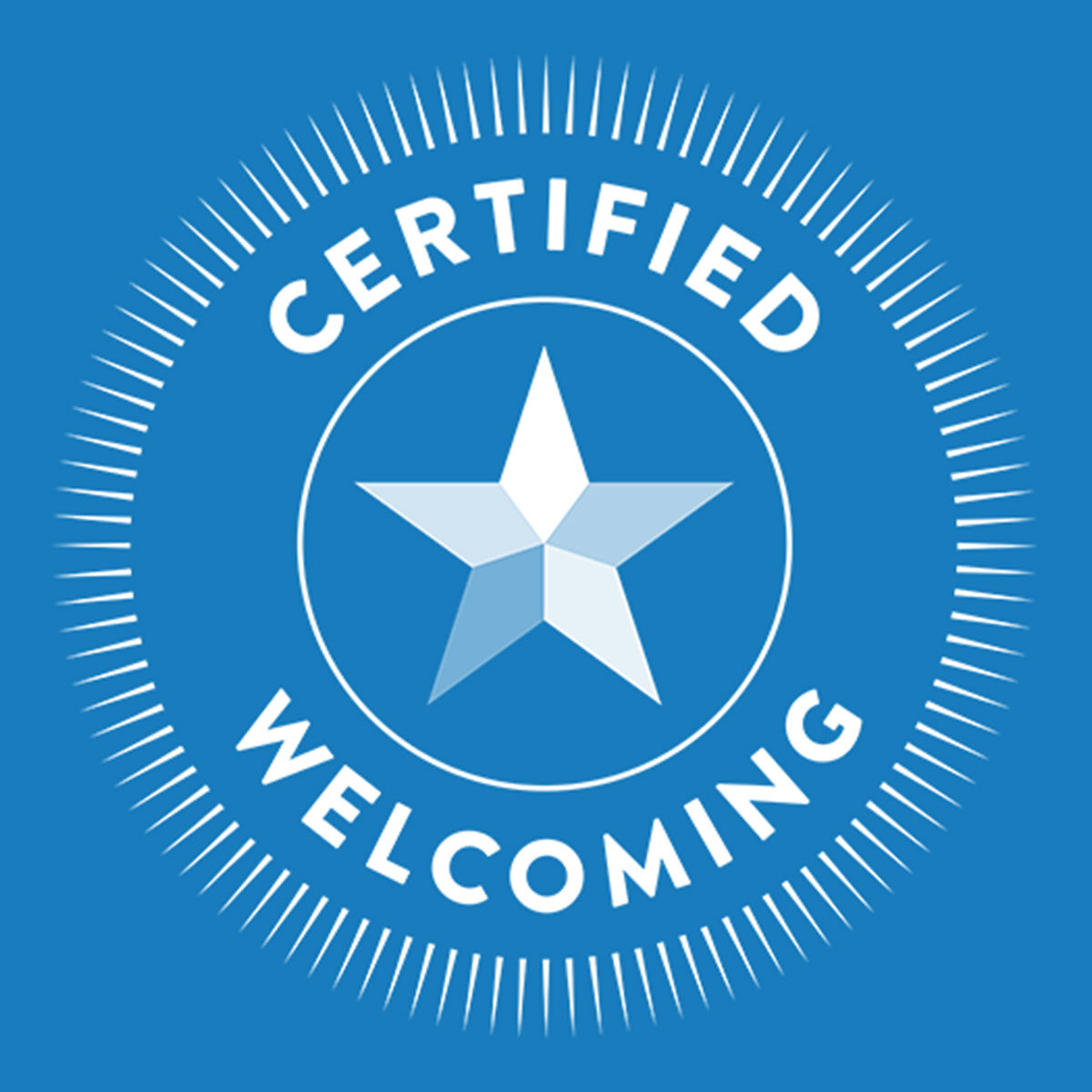 The Welcoming Standard and Certified Welcoming are established as formal processes for cities and countries to achieve a truly welcoming status through a comprehensive roadmap for immigrant inclusion. In September, Dayton, OH became the first Certified Welcoming city.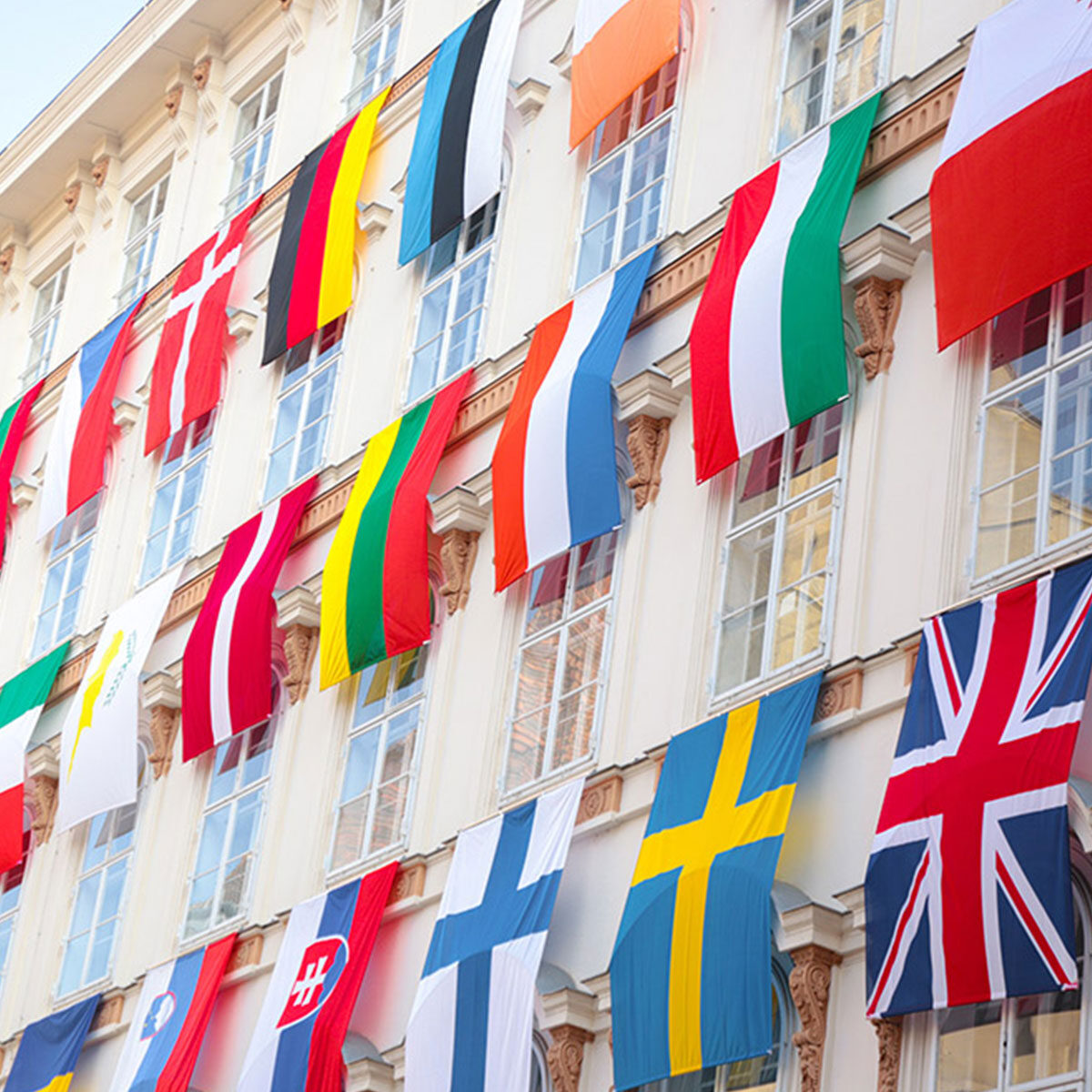 Welcoming International launches to expand the welcoming movement into other countries. The initiative is led by founder David Lubell. Rachel Peric becomes Executive Director of Welcoming America.
Our Values
We are driven to build a more welcoming America, achieving excellence in all we do and guided by the following values and principles:
Diversity, Equality, and Inclusion
We believe in opportunity for all. Our ideals remind us that we are all created equal and that our strength lies in the forging of a nation based on shared values and common purpose.
We operate with the conviction that better decisions are reached when multiple backgrounds and perspectives are meaningfully engaged and strive to create an equitable and collaborative environment in which differences are embraced and harnessed to achieve the best results. We consider all facets of diversity, including the areas of gender, race, ethnicity, religion, class, and sexual orientation, as well as cultural aspects including values, preferences, and beliefs.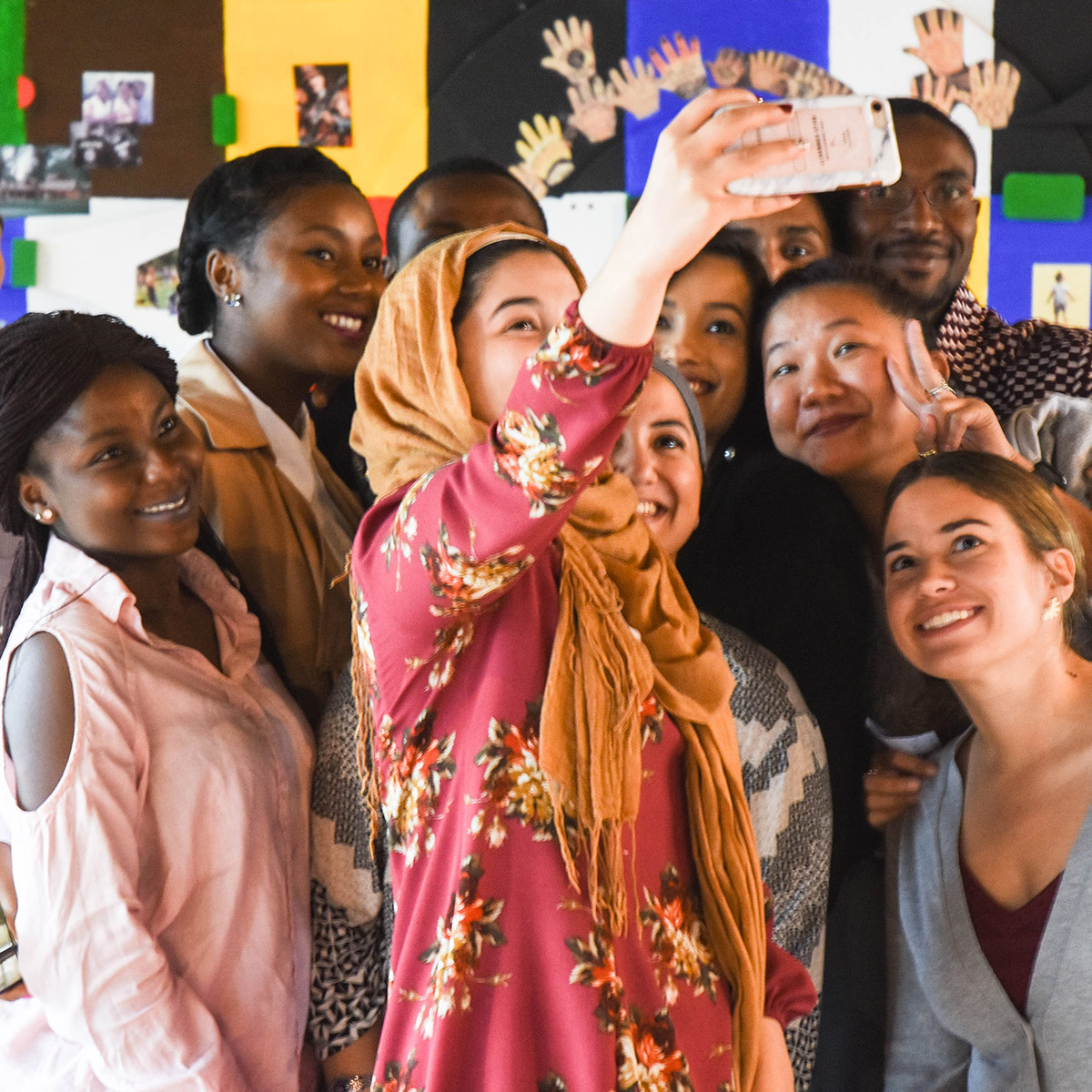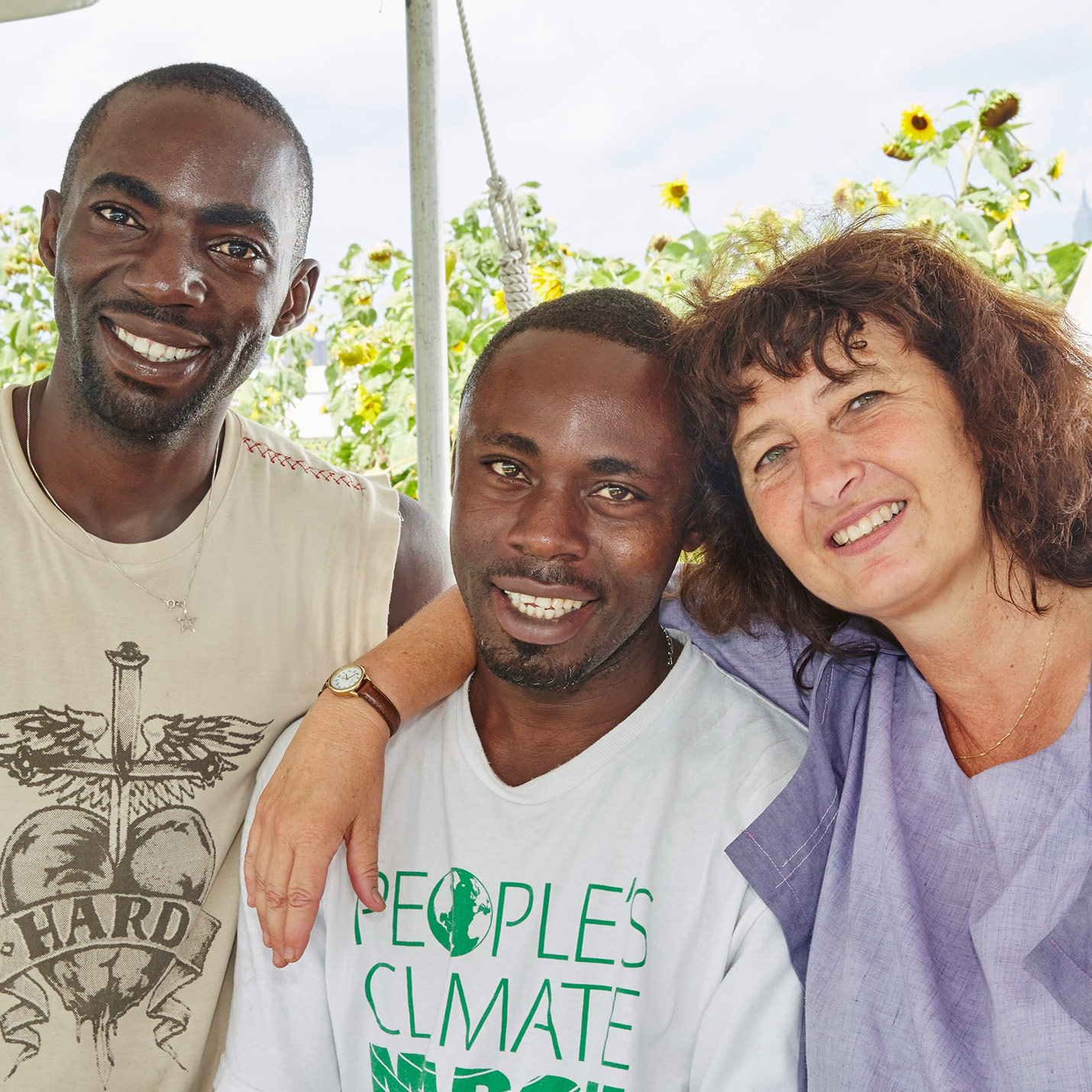 Leadership
We believe leadership requires a willingness to try new things, and effective leadership and decision-making is critical to creating the change we wish to see in our society.
Valuing People and Relationships
We intentionally lead with the heart and believe in engaging those with differing viewpoints than our own. Our communities and organization function best when all members feel they are welcome, and cooperation is key to overcoming common challenges and building inclusive communities.
Transparency and Integrity
We commit to doing what we say we will do and doing it to the highest possible quality.
Recognition
Welcoming America is an award-winning, internationally-recognized organization. We are honored to have received the following awards and recognition as a testament to the power of our collective work and movement.
2011: Received a prestigious Draper Richards Kaplan Fellowship for its work in immigrant integration and potential to
2013: Our Welcoming Cities Initiative is recognized as a 2013 Clinton Global Initiative America Commitment to Action.
2014: Named one of 11 global organizations to receive the Intercultural Innovation Award granted by the United Nations Alliance of Civilizations and the BMW Group. Welcoming America ranked fourth, the highest ranking of any U.S.-based organization in the award's history, and only the fifth U.S.-based organization to ever receive the award.
2014: Recognized by President Barack Obama during an immigration town hall in Nashville, TN
Who We Work With
Our growing network benefits from broad community support, including mainstream partners from the faith, civic, and corporate sectors. Together, this broad range of welcoming ambassadors are building prosperous futures and stronger communities. We see this reflected in simple things, like more parents participating in PTAs and more entrepreneurs opening businesses on Main Street. These include:
Corporate partners and economic development agencies, as well as local financial institutions, Main Street entrepreneurs, and larger employers
Public sector partners, including mayors, county executives, governors, police chiefs, school board members, other local and state elected officials across the political spectrum
Civic partners ranging from local YMCAs to universities and educational partners
Local philanthropic partners, such as United Way and community foundations
Faith-based partners from all faiths