Welcoming America is proud to lead the growing network of hosts and partners around the United States and world who strive to make their communities a more welcoming place for all.
Through Welcoming Week, organizations and communities bring together immigrants, refugees, and long-time residents to build strong connections and affirm the importance of welcoming and inclusive places in achieving collective prosperity.
At a time when political rhetoric has deepened divisions and the COVID-19 pandemic has renewed anti-immigrant sentiment, Welcoming Week reminds us to double down on our inclusive vision and find new ways to bring together people across lines of difference to develop greater understanding and mutual support.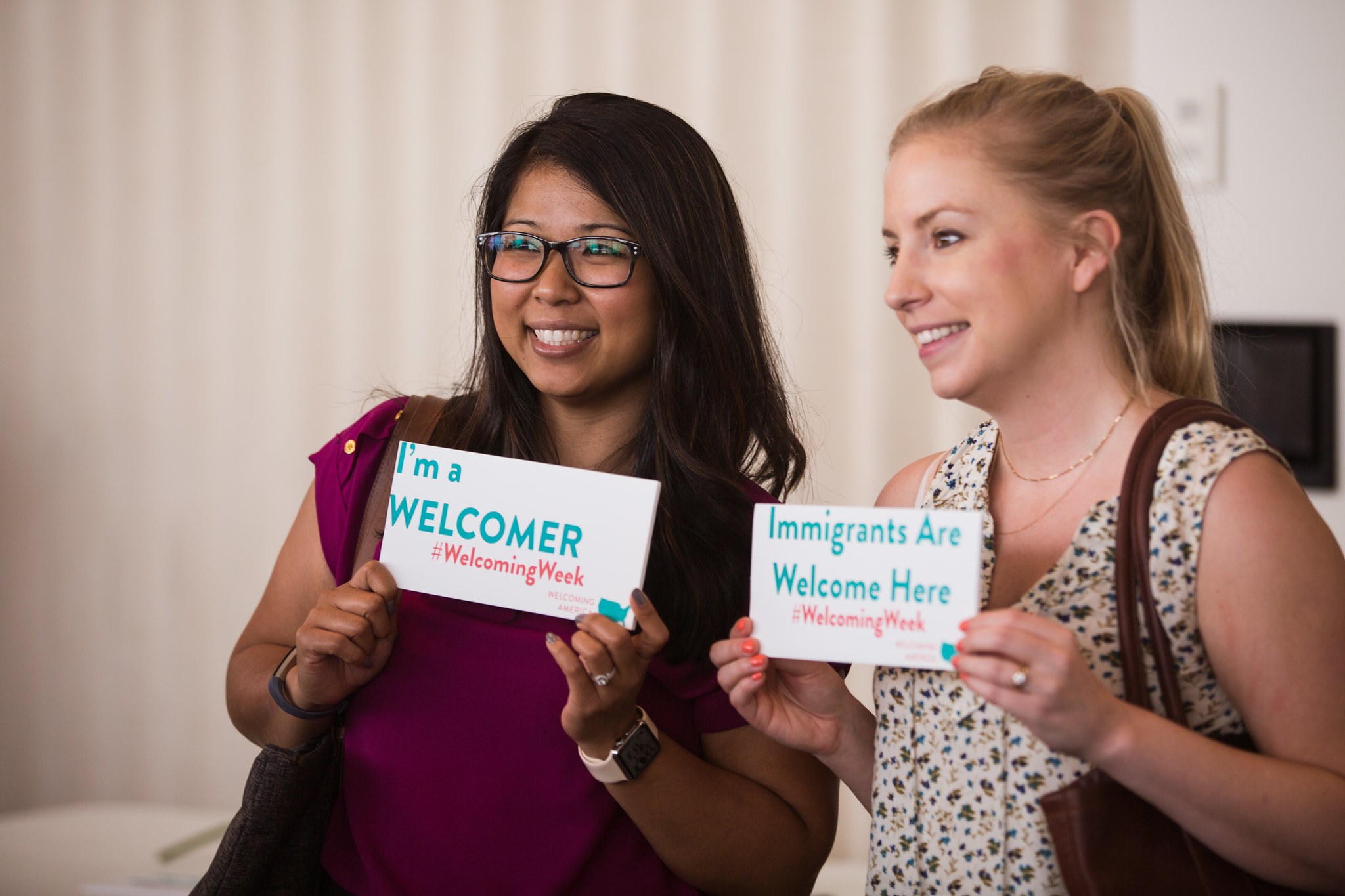 Welcoming Week 2021
Join us for Welcoming Week on September 10-19, 2021 under the theme of "Belonging Begins WIth Us", which is also the name of our signature campaign on immigrant inclusion.
Welcoming Week in the News
Check out past articles, op-eds, and other press about Welcoming Week:
Become a Partner
Welcoming Week would not be possible without a broad coalition of partners from the nonprofit, government, and corporate sectors. By becoming a Welcoming Week partner, you commit to promoting welcoming and inclusion as core values in your community.
Interested in being a partner for Welcoming Week 2021? Contact [email protected]
Past partners include: Church World Service (CWS), Define American, Fair Count, Mayors Innovation Project, More in Common, New American Economy, The Y, Truist, and more.
Support Welcoming Week
Donate or purchase swag to support this and future Welcoming Week events, as well as our broader mission of making America a more welcoming place for all.