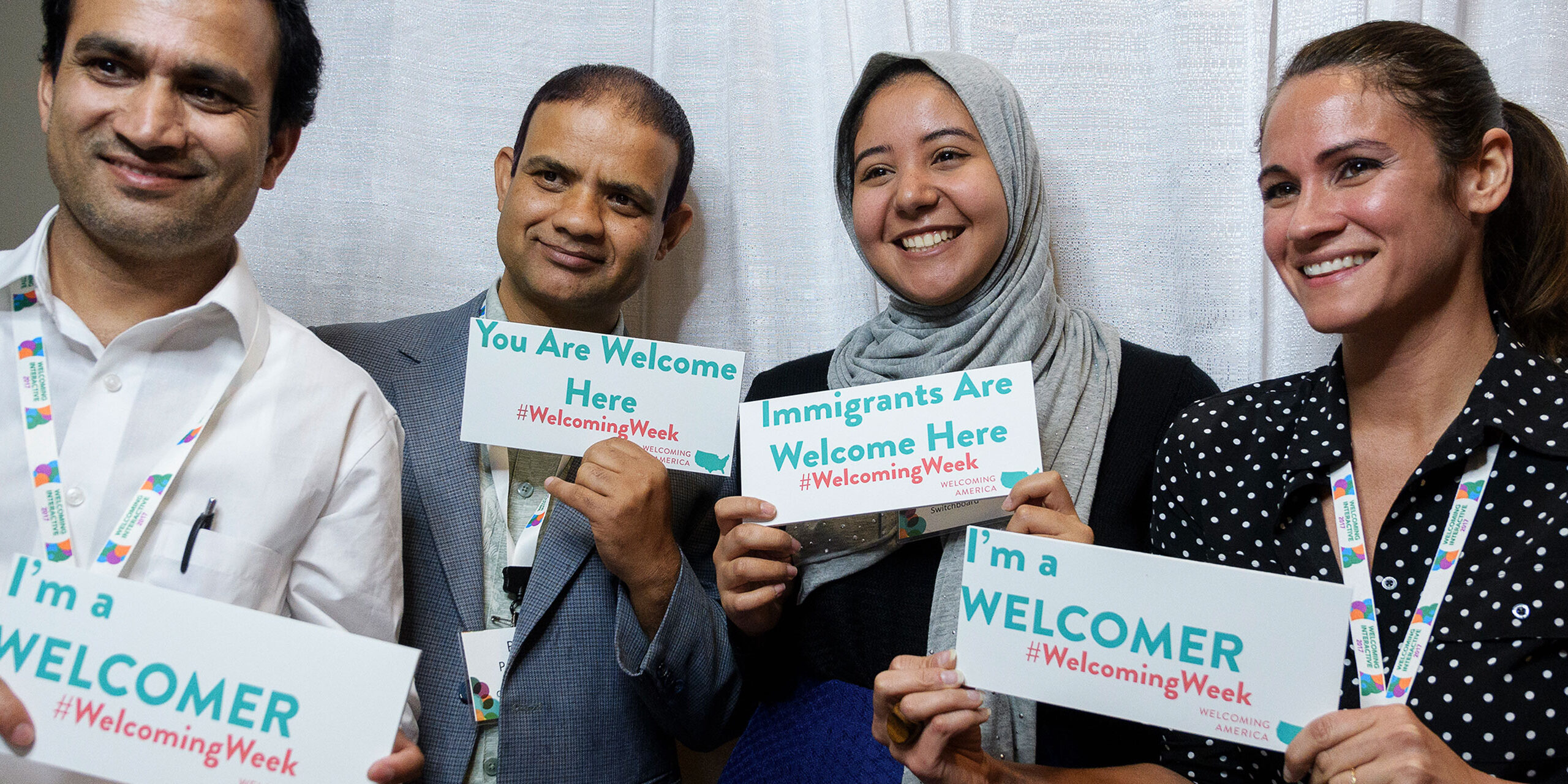 It takes a village to make your community a more welcoming place.
Join our network of welcomers to get started.
The Welcoming Network is composed of over 300 nonprofits and local governments working to build more inclusive and welcoming communities in the United States. Led by Welcoming America, the Welcoming Network is both a network and a movement, driven by the conviction that communities make better decisions when residents of all backgrounds, identities, and perspectives are meaningfully engaged.
By joining as a Welcoming Network member, you receive the tools, resources, technical assistance, and global community of practice to help communities of all sizes become more welcoming places. In turn, members commit to advancing and institutionalizing welcoming efforts in their community and to share their experience and lessons learned with the network, while receiving training, resources, networking, and leveraged funding.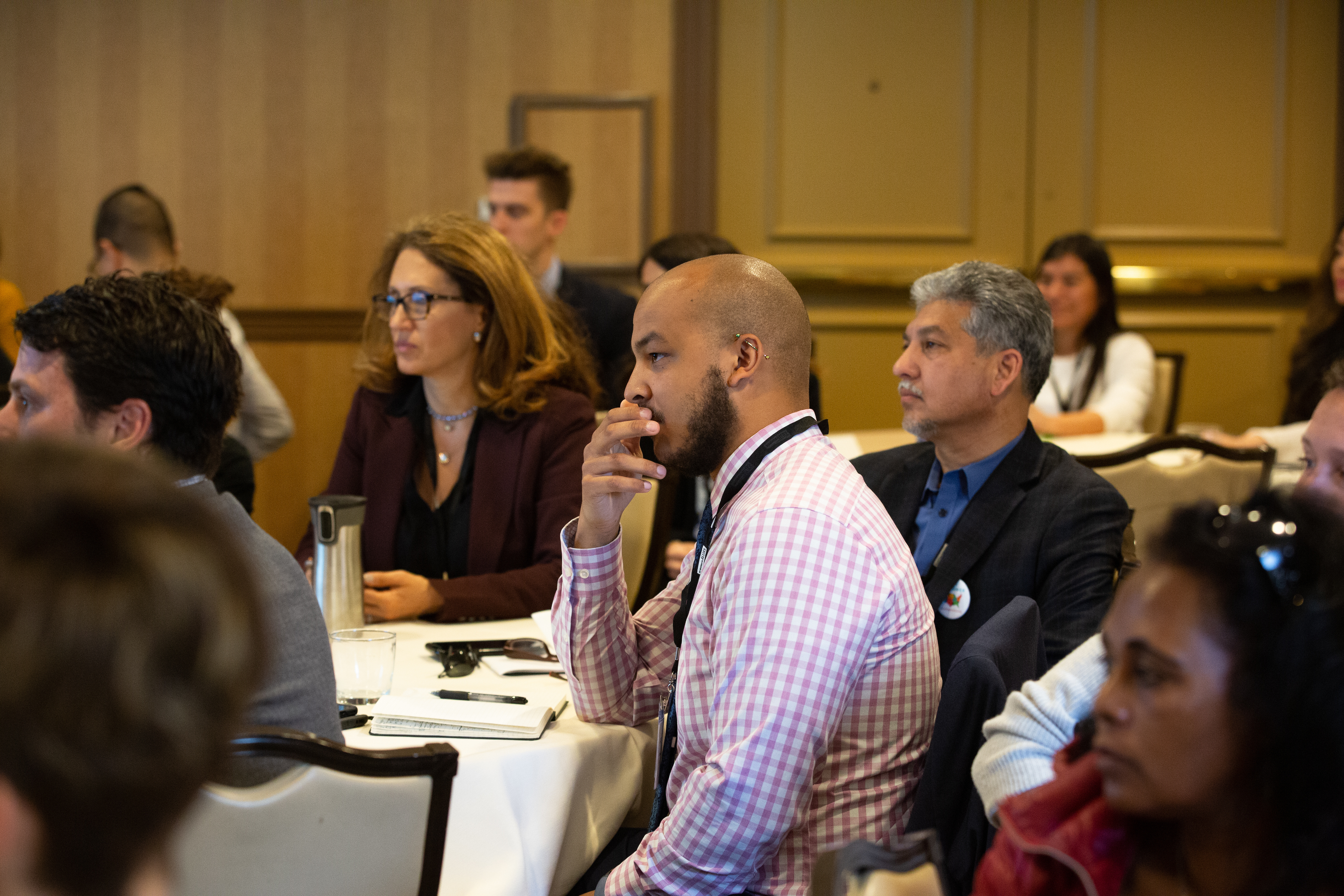 Stories from the Welcoming Network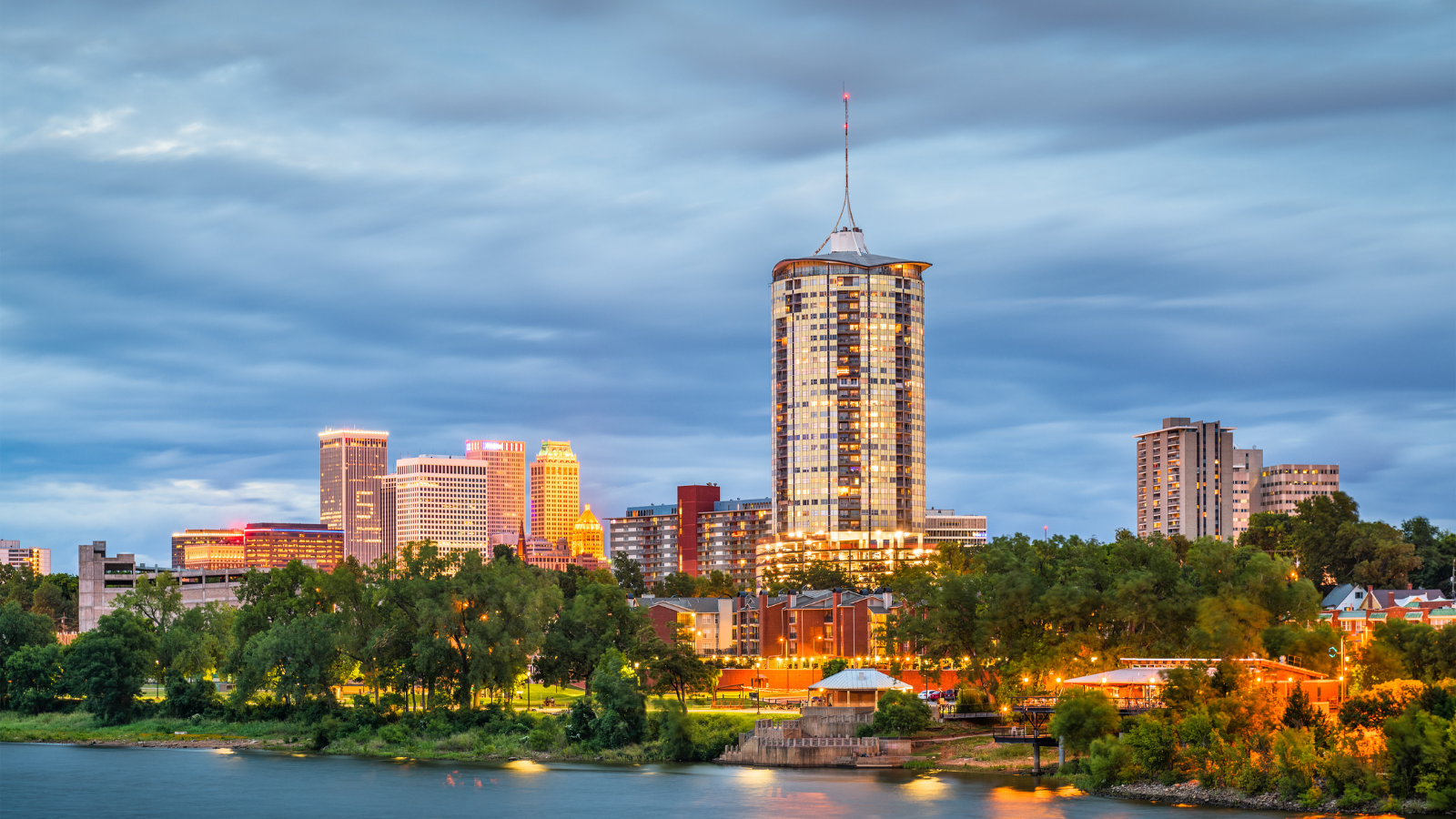 In 2021, the Welcoming Economies program entered its second phase with five participating organizations. We sat down with one of the participants, Diane Eason Contreras, Director of Immigrant and Refugee Services for the YWCA Tulsa – East Community Center, to dig into their experience in the cohort on creating a more welcoming business environment in…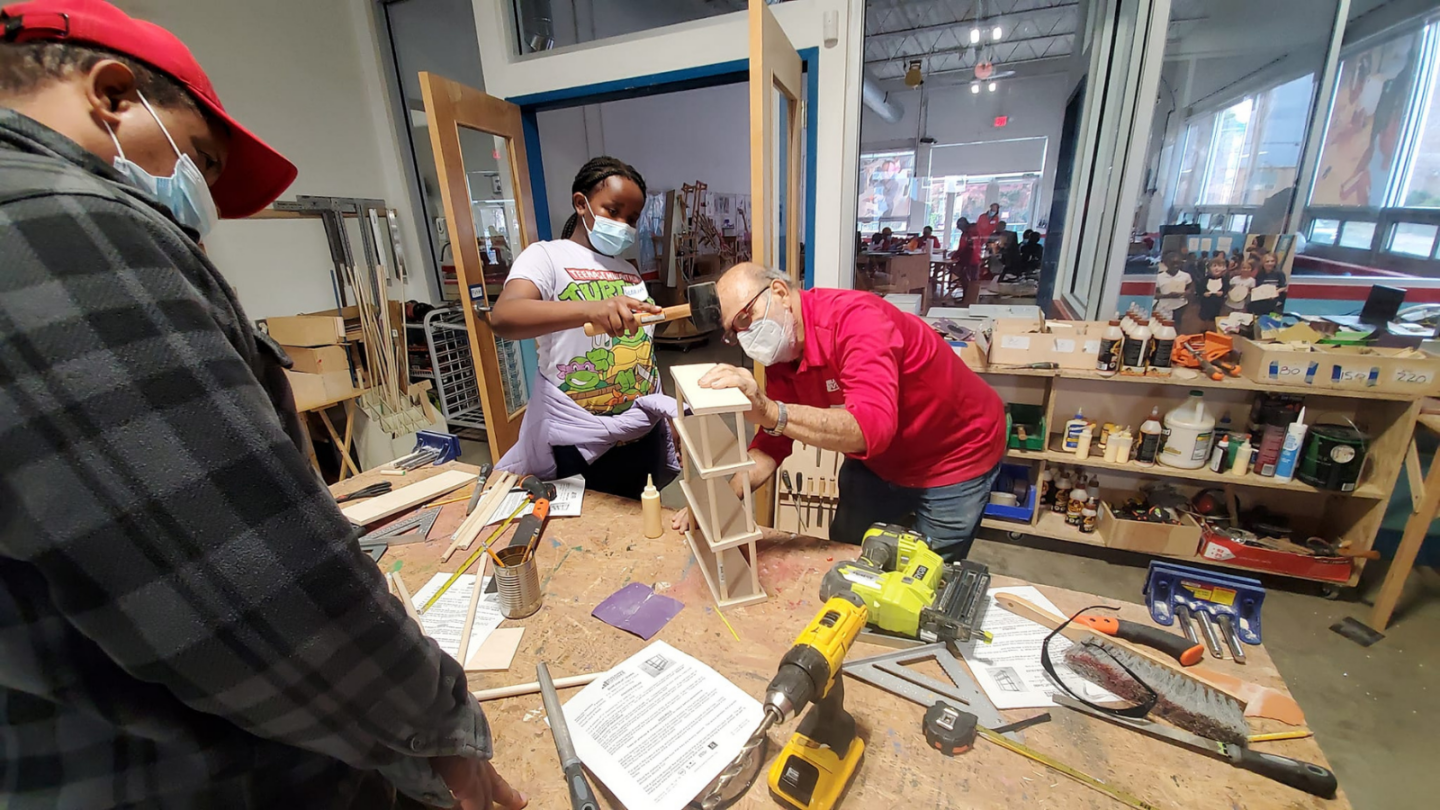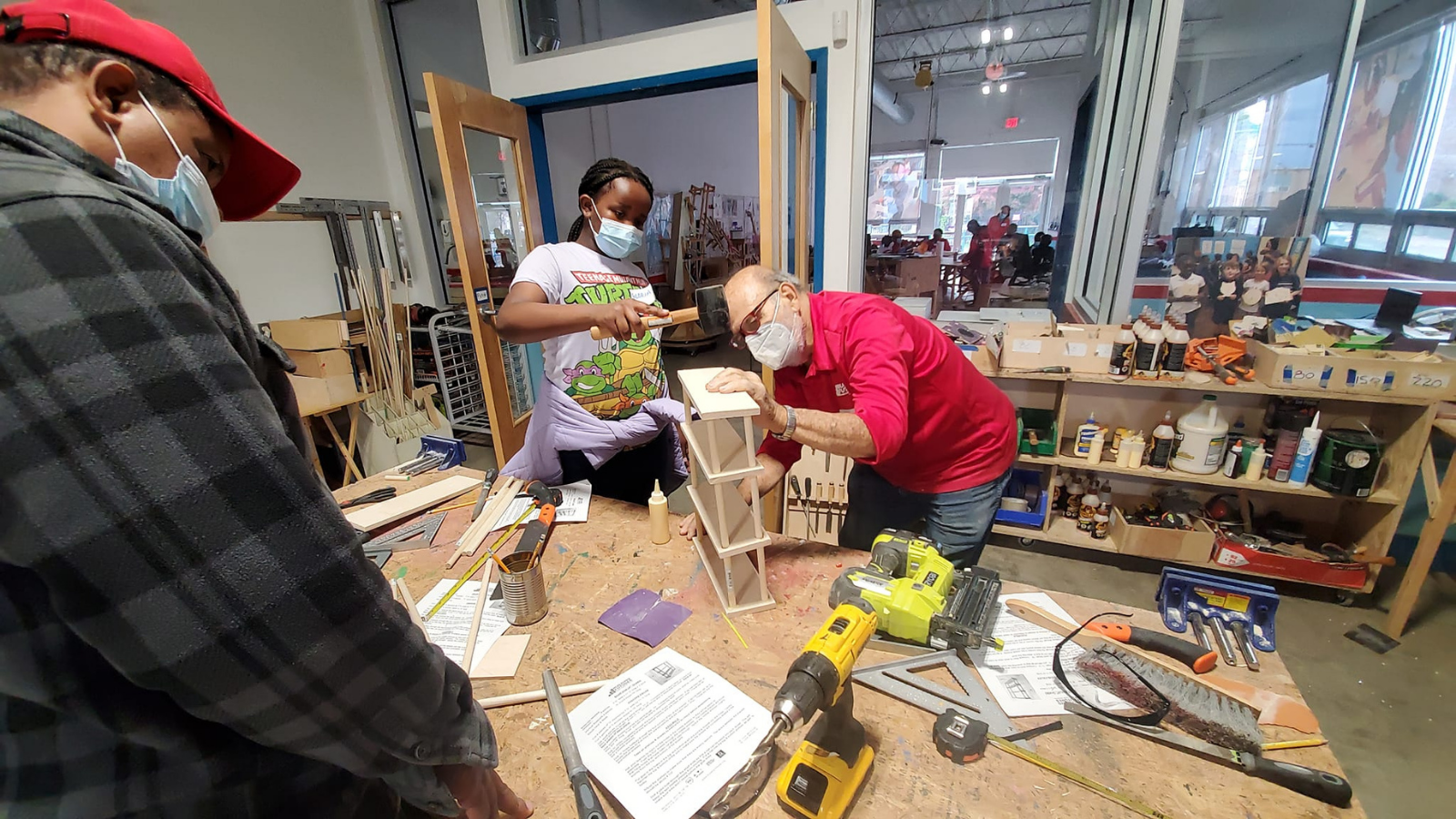 I came to the U.S. in 2004 through the Diversity Visa Program (also known as the DV lottery). It is congressionally-mandated and allows up to 55,000 persons from nations that are historically underrepresented in terms of migration to the United States of America to qualify each year for immigrant visas, which are more commonly known…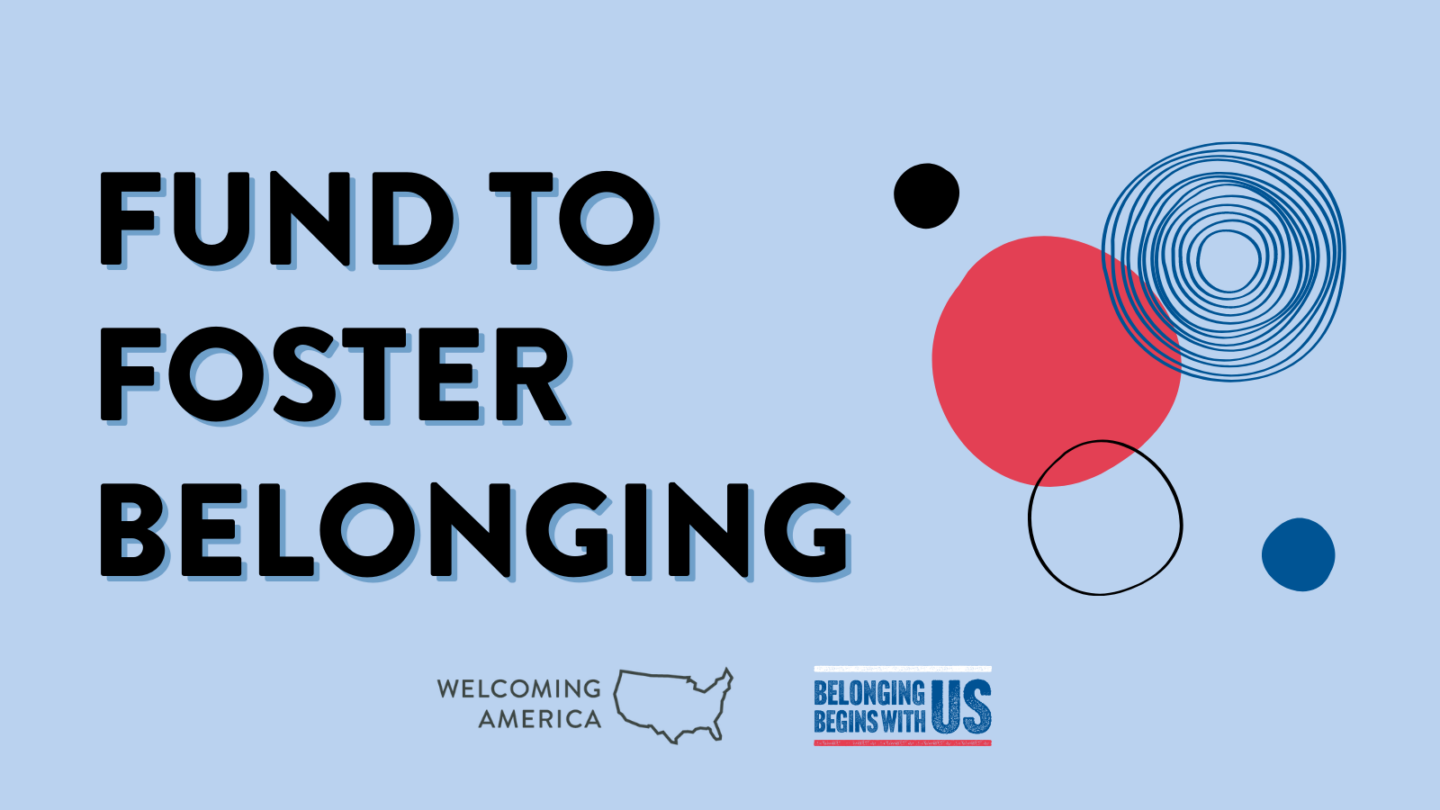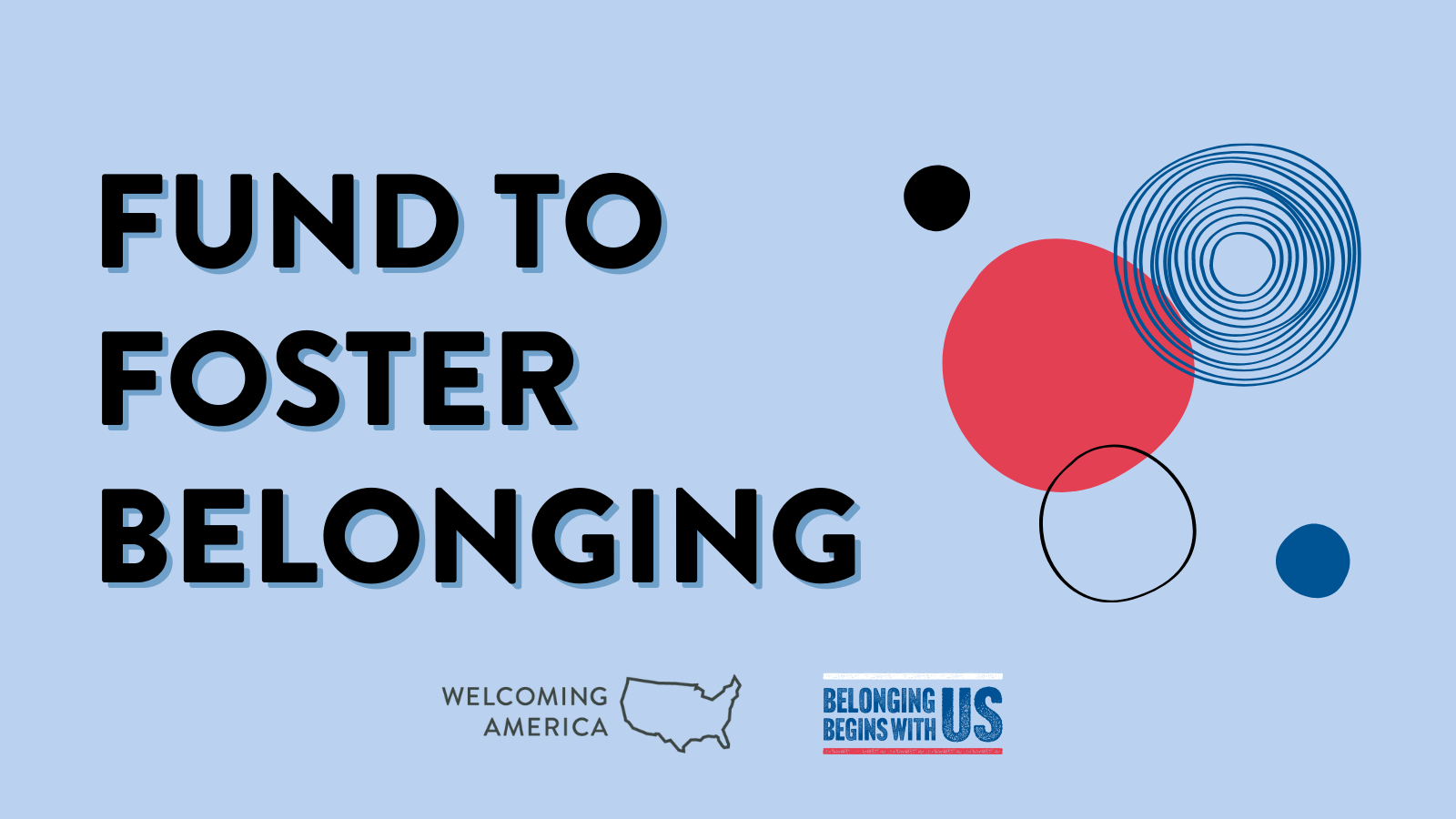 Welcoming America is pleased to announce the six nonprofit organizations in Georgia and North Carolina selected to receive $40,000 grants as part of the Fund to Foster Belonging and participate in a program to foster belonging among and between immigrant and non-immigrant communities: Every Campus A Refuge at Guilford College (Greensboro, NC) City/County of Durham,…
Who Can Join
Local governments and nonprofits working on immigrant inclusion issues are welcome to apply for membership.
Eligible at this time
Local governments: city, county, or state level
Nonprofits: organizations, libraries, schools, universities
Not eligible to join at this time
National organizations
Businesses
What our Members Say
The Welcoming Network has provided best practices I can adapt to fit the context of my city's efforts. The expert assistance is a priceless resource.
Federico Rios
Assistant Director, Office of Equity, Mobility and Immigrant Integration // Charlotte, NC
We offer three levels of annual membership dues:
| | |
| --- | --- |
| General Membership | $200-$500* |
| Core Membership | $1,500 |
| Premium Membership | $2,500 |
*General membership cost is based on organizational or departmental budget.
Each level comes with a range of benefits that may include:
Phone coaching and strategy sessions
Access to our member-only forum, library, and emails
Discounts to the Welcoming Interactive conference
Priority access to scholarships
And more...
Download the Member Benefits Guide (PDF) to see the full list of benefits at each member level.
How to Join
Ready to join the Welcoming Network? Submit your application below. Our staff will review your application and follow up with you about next steps.
Our Network Team
All Welcoming Networks members based in the U.S. receive a dedicated coach and point of contact at from the Network Team at Welcoming America based on their geographic location:
Briana Broberg
Regional Manager
Serving all members in IA, IL IN, KS, MO, MN, ND, NE, SD, WI
Megan Gonzalez
Membership and Events Coordinator
Serving all members with onboarding and logistical support
Alivia Haibach
Regional Manager
Serving members in CT, DE, MA, ME, MI, NH, NJ, NY, OH, RI, PA, VT
Cassie Harding
Welcoming Communities Coordinator
Serving all members with administrative and logistical support
Molly Hilligoss
Network Director
Jordyne Krumroy
Senior Regional Manager
Serving members in AL, AR, DC, FL, GA, KY, LA, MD, MS, NC, OK, SC, TN, VA, WV
Anthony Salas
Senior Events & Membership Manager
Serving all members with onboarding and logistical support
George Zavala
Regional Manager
Serving members in AZ, AK, CA, CO, HI, ID, MT, NM, NV, OR, TX, UT, WA, WY
Learn More
Below are additional materials to earn more about becoming a Welcoming Network member.
Frequently Asked Questions