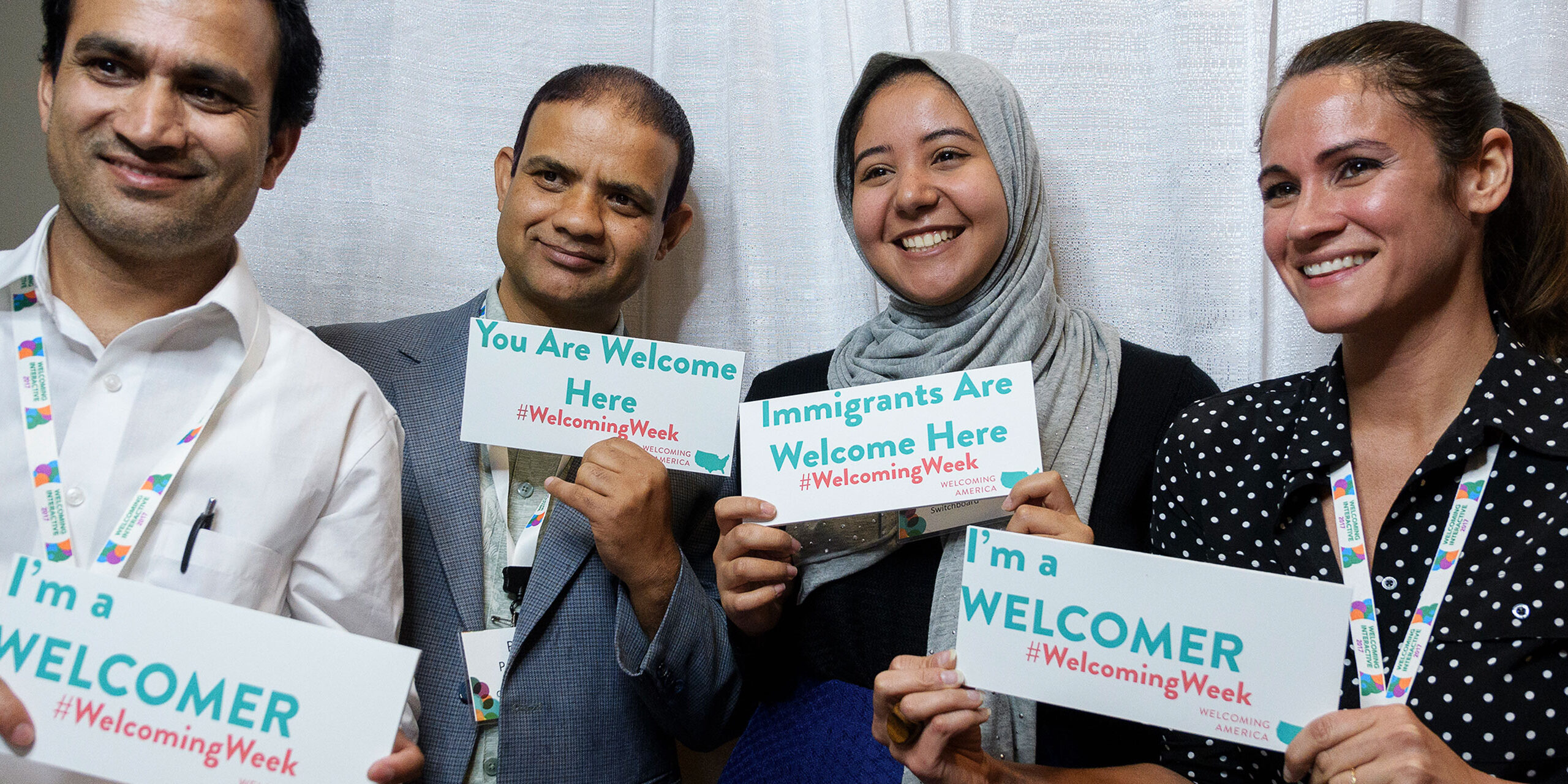 It takes a village to make your community a more welcoming place.
Join our network of welcomers to get started.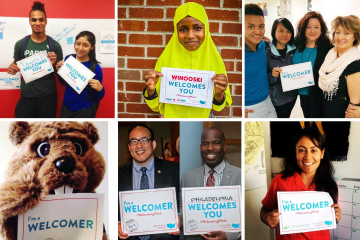 The Welcoming Network is composed of over 200 individuals, nonprofits, and local governments working to build more inclusive and welcoming communities in the United States and abroad. Led by Welcoming America, the Welcoming Network is both a network and a movement, driven by the conviction that communities make better decisions when residents of all backgrounds, identities, and perspectives are meaningfully engaged.
By joining as a Welcoming Network member, you receive the tools, resources, technical assistance, and global community of practice to help communities of all sizes become more welcoming places. In turn, members commit to advancing and institutionalizing welcoming efforts in their community and to share their experience and lessons learned with the network, while receiving training, resources, networking, and leveraged funding.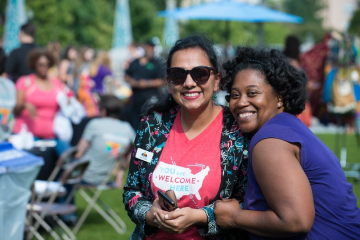 Who Can Join
Governments, nonprofits, and individual professionals working in immigrant inclusion are eligible to join the Welcoming Network.
What our Members Say
To stand at the leading edge of welcoming and inclusion work amongst truly like-minded people is an honour and privilege.
Aleem Ali
CEO // Welcoming Australia
We offer four levels of annual membership dues:
| | |
| --- | --- |
| Individual Professionals | $150 |
| General Membership | $200-$500 |
| Core Membership | $1,500 |
| Premium Membership | $2,500 |
Each level comes with a range of benefits that may include:
Phone coaching and strategy sessions
Access to our member-only forum, library, and quarterly bulletin
Discounts to Welcoming America conferences
Priority access to scholarships
And more...
Download the Member Benefits Guide (PDF) to see the full list of benefits at each member level.
How to Join
Ready to join the Welcoming Network? Submit an application as an organization or individual using the appropriate button below. Our staff will review your application and follow up with you about next steps.
Our Network Team
All Welcoming Networks members based in the U.S. receive a dedicated coach and point of contact at from the Network Team at Welcoming America based on their geographic location:
Jenny Diaz
Welcoming Communities Coordinator
Serving all members with administrative and logistical support.
Molly Hilligoss
Senior Midwest Regional Manager
Serving members in IA, IL, IN, KS, MI, MN, ND, NE, OH, SD, WI
Jordyne Krumroy
Southern Regional Manager
Serving members in AL, AR, FL, GA, KY, LA, MS, NC, OK, SC, TN, TX, VA, WV
David Lubell
Founding Director, Welcoming International
Serving all members located outside of the United States
Christina Pope
Senior Network Director
Serving members in CT, DC, DE, MA, MD, ME, MO, NH, NJ, NY, PA, RI, VT
Anthony Salas
Senior Events & Membership Manager
Serving all members with onboarding and logistical support.
George Zavala
Western Regional Manager
Serving members in AZ, AK, CA, CO, HI, ID, MT, NM, NV, OR, UT, WA, WY
Learn More
Below are additional materials to earn more about becoming a Welcoming Network member.
Frequently Asked Questions