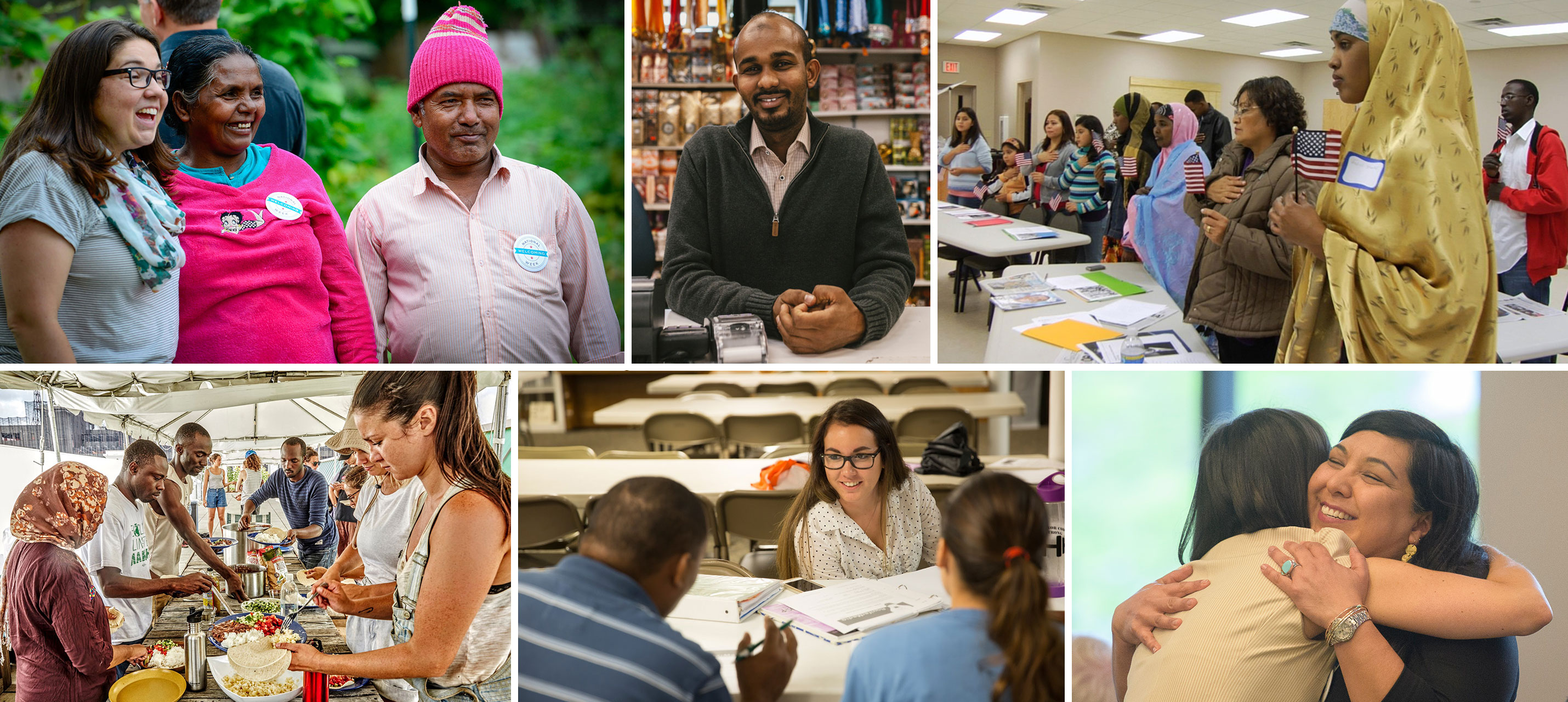 When places describe themselves as welcoming, what does it mean?
Being welcoming is much more than being friendly, tolerant, or peaceful. We believe that truly welcoming places have intentional, inclusive policies, practices, and norms that enable all residents to live, thrive, and contribute fully — including immigrants.
Welcoming places are made possible by welcoming people and leaders, including immigrants themselves. Whether you're a student, librarian, government worker, or business owner, each of us is empowered to foster more welcoming places at work, in our neighborhoods, and places of gathering.
Communities that have worked for many years to become more welcoming have helped us shape the Welcoming Standard. Together, welcoming places, communities, and individuals can create the conditions for a thriving community that embraces, harnesses, and fully leverages the contributions of all residents.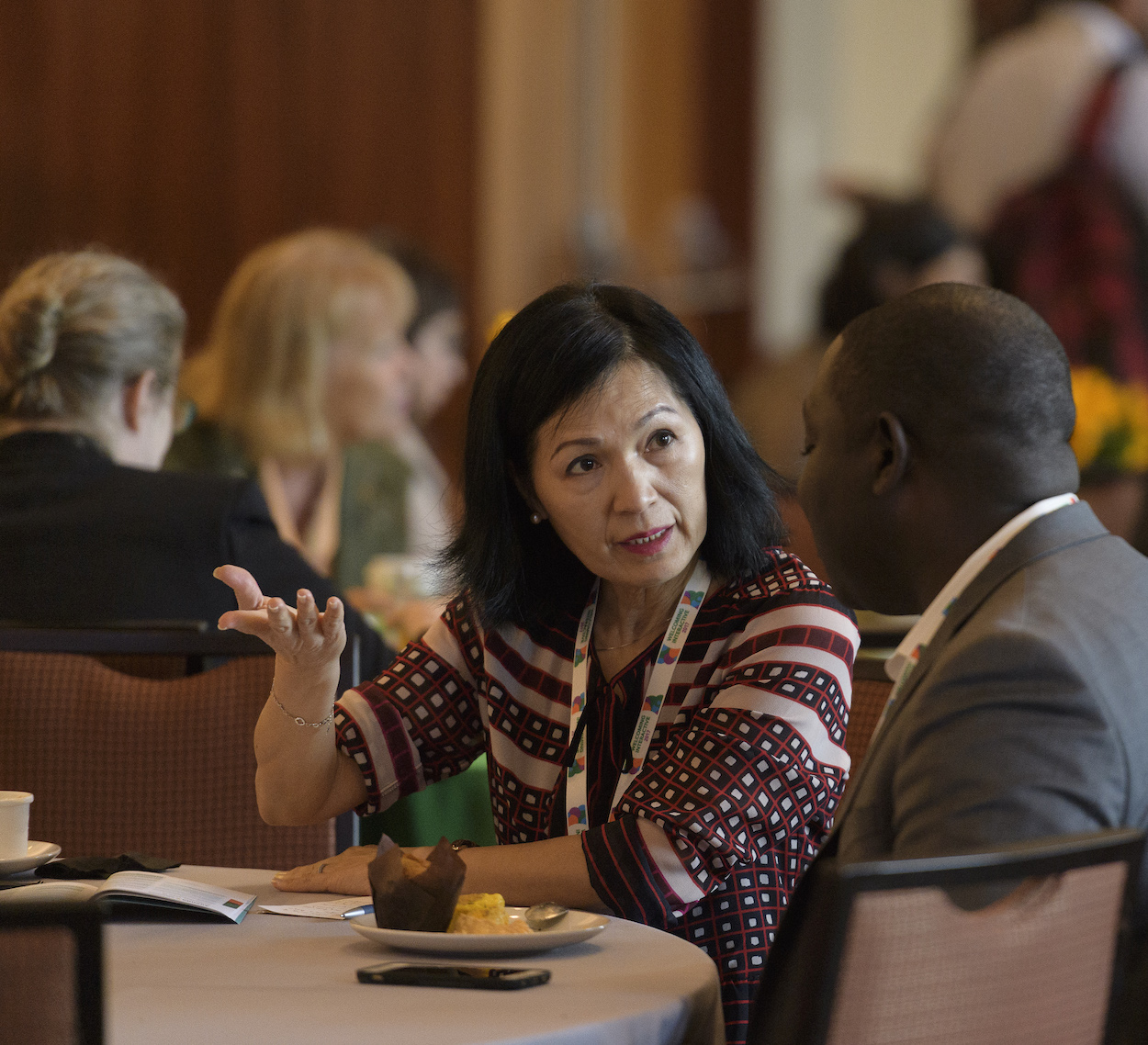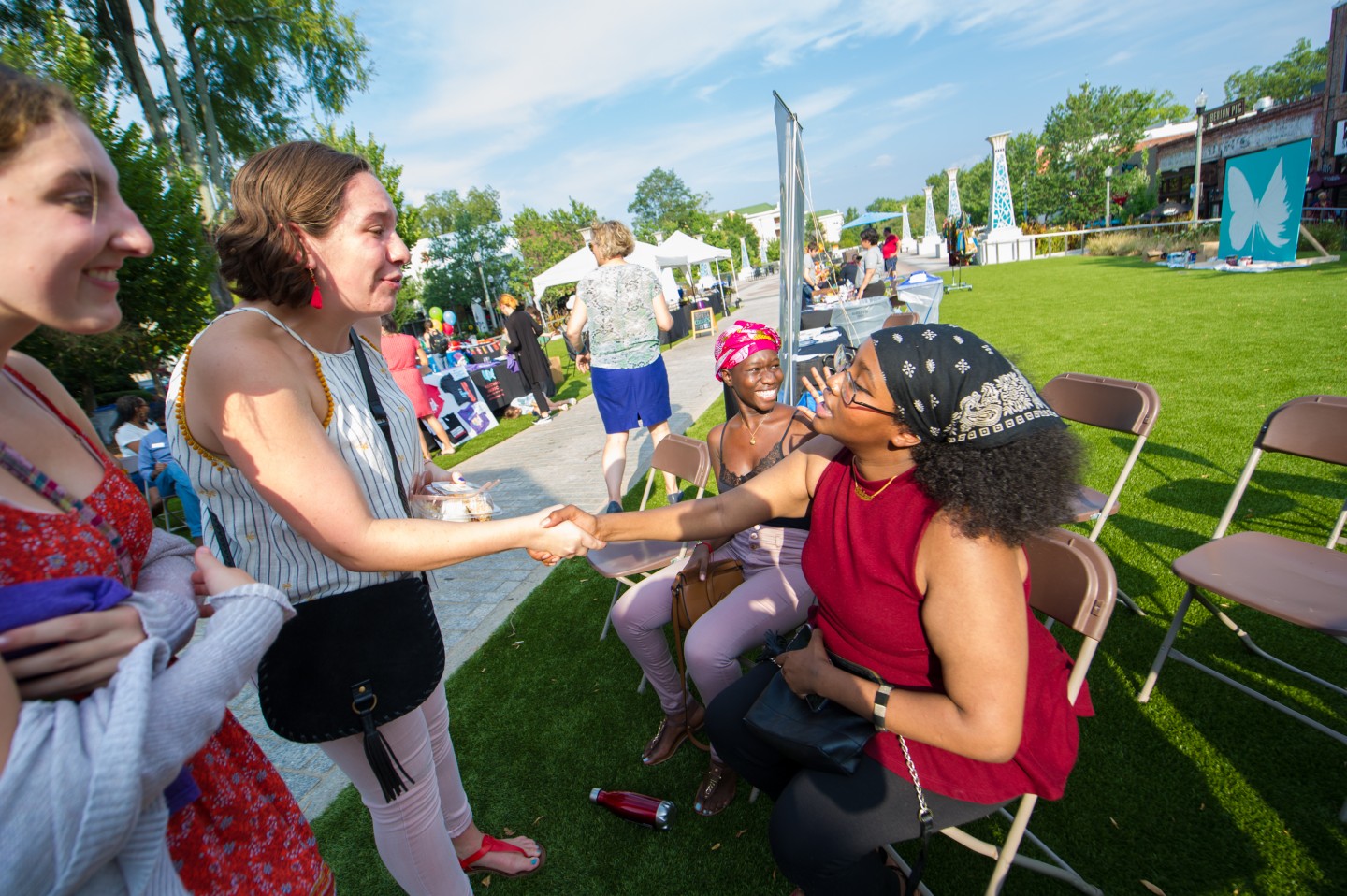 Why does being welcoming matter?
Being welcoming can be a challenge when communities undergo significant changes, but especially with demographic change. Whether it's due to the economy, immigration policies, or climate disasters, communities experiencing an influx of newcomers may not be prepared, causing misunderstanding and tension, and in some cases, outright violence and hostility.
But when communities recognize the value being truly welcoming and intentionally work toward the inclusion of newcomers, they can create a culture and policy environment where all residents feel empowered to work with each other in strengthening the social, civic, and economic fabric.
When we find strength in our diversity — and actively resist fear and division — we can build a resilient community that fully harnesses the talents, skills, and contributions of every resident so that all can thrive.
The Welcoming Standard
The Welcoming Standard is a beacon of hope for communities seeking to create a more inclusive environment. This comprehensive and powerful tool offers a wealth of guidance and support for those looking to embark on the journey of creating welcoming places.
By setting clear criteria, the Welcoming Standard empowers local governments, community organizations, residents, and other stakeholders to collectively hold themselves accountable and strive for excellence. This innovative approach to community-building inspires us all to work together towards a brighter, more welcoming future.
What does a welcoming place need to get started?
There are many factors that go into creating a truly welcoming place, including:
Vision: Modeling in practice and policy the values of a healthy democracy
Leadership: Inspiring others to join in and expanding key decision making to others
Acknowledgement: Addressing racism at all levels and situating the work in the local and historical contexts.
Mutuality and agency: Striving to build trust, mutual respect, and cooperation across lines of difference. Recognizing that institutions which extend agency—not charity—will have the greatest impact.
Sustained commitment: Begin with shared values and culminate in the accountability of our institutions to an ever-growing "we the people".
How can I help my community become a more welcoming place?
Creating a welcoming community is something each of us can play a role in, whether by deepening our own understanding, fostering belonging in our neighborhood or organization, electing leaders who care about these values, or joining others in moving closer to achieving the Welcoming Standard.
Throughout Welcoming America's history, we have seen time and time again the outcomes when communities prioritize welcoming and inclusive practices in government, the economy, and social life. See our Stories of Impact to see examples of leaders taking action to make their communities more welcoming from Alaska to Pennsylvania.
More ways to take action:
View and download resources
Host an event in your community during Welcoming Week
Become a member of the Welcoming Network and receive technical assistance on your plans of action
For local governments: become Certified Welcoming to have your welcoming efforts recognized nationally
Share what #BeingWelcoming means to you on social media