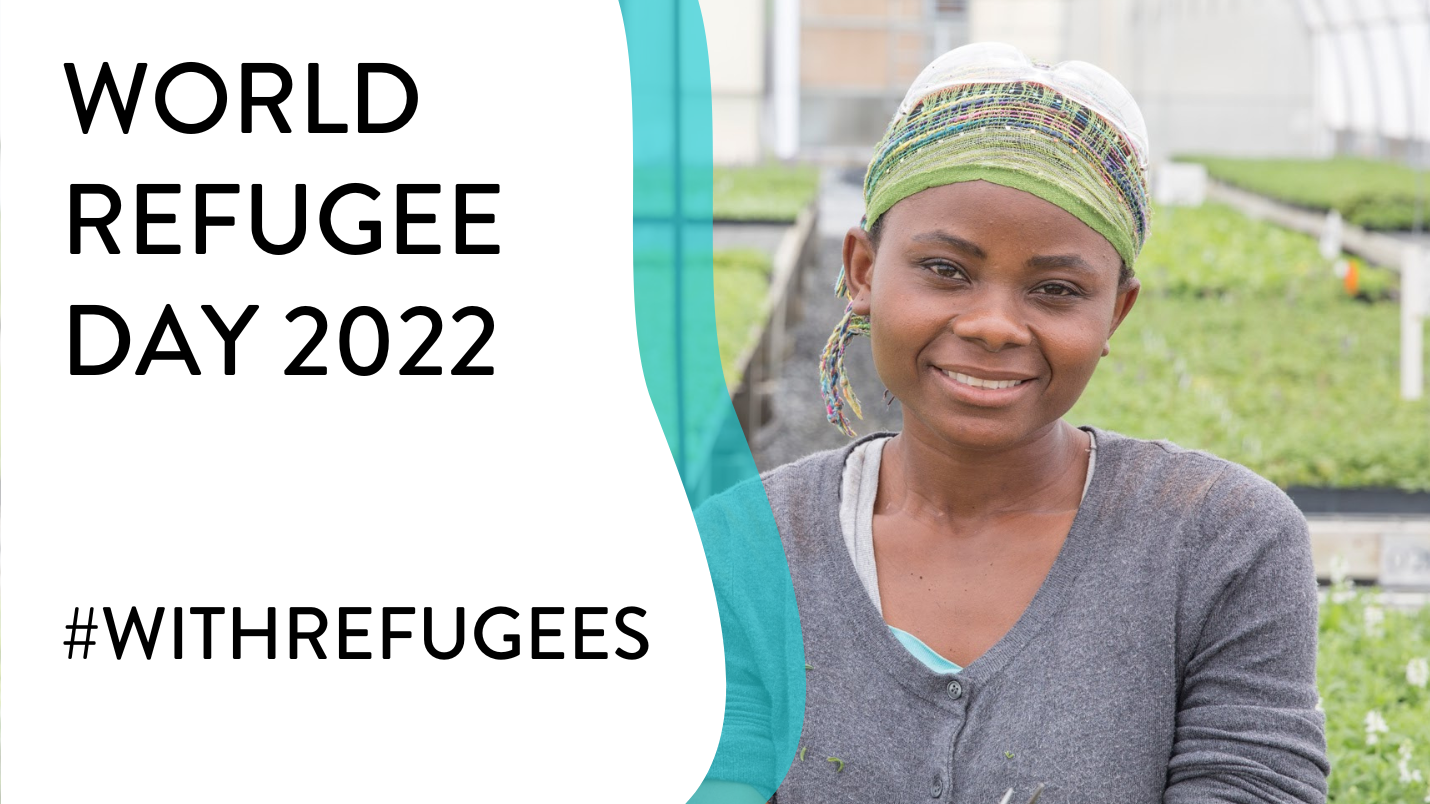 Ways to be welcoming for World Refugee Day 2022
Today marks the 21st anniversary of World Refugee Day. Internationally designated by the United Nations, World Refugee Day serves as a commemoration of the brave journey made by millions of individuals forced to flee their homes and a reminder of the importance of providing welcoming spaces to help them rebuild their lives in safety. This year, the UN has selected the theme, "Whoever. Wherever. Whenever. Everyone has the right to seek safety."
The United States is seeing an influx of refugees and asylees escaping humanitarian crises. Whether from Ukraine and Afghanistan or at the southern border, ensuring the right to seek safety is a human right.
Asylum, Sponsorship, and Resettlement
Welcoming America has partnered with organizations and experts for years to ensure refugees are welcomed and able to function to the fullest potential in their new homes. First step in refugee integration is resettlement.
In a webinar hosted by Welcoming America and Boston University, Moorman-Simon Assistant Professor Heba Gowayed explained resettlement avenues:
"There are three possible durable solutions the UNHCR (United Nations High Commissioner for Refugees) proposes for refugee displacement: (1) to go back to their country of origin, (2) to seek asylum, in which they take a very dangerous journey to a destination and apply for status, and (3) resettlement, in which they cannot apply to a specific country; they're on a UNHCR roster and due to humanitarian need, they're selected for the possibility of resettlement, vetted, and then after several years of vetting, offered the opportunity to travel."
Individuals exercising the right to seek asylum have vastly different journeys across the board.
The UN identifies 150,000 migrants and asylum seekers monthly at the southern United States border. "Title 42" and "Migration Protection Protocols" policies turn asylum seekers around, making some wait for their asylum hearing in dangerous conditions while denying others safe haven before returning them to danger (UNHCR).
Thousands of Afghan refugees arrived in the United States through the Operation Allies Welcome. This resettlement strategy placed refugees in safe havens across the country, providing food, accommodation, and care, temporarily, from where they are resettled elsewhere to begin their lives and look for permanent safety (Refugee.org).
During another webinar hosted by Welcoming America, International Rescue Committee Community Sponsorship Program Officer, Una Bilic discussed different sponsorship strategies, including resettlement-led sponsorship supported by agencies, and community-led sponsorship, supported by individuals, groups, or organizations. She emphasized the importance of not only community involvement, whether it be libraries, universities, individuals, etc., and creativity in volunteering, but bi-partisan support in an issue that is humanitarian, not political.
Uniting for Ukraine offers Ukrainians a pathway to refuge through sponsorship and humanitarian parole. Refugees must have someone provide initial financial and basic needs support to come to the country. Much like Afghan refugees, this provides displaced people temporary safety, but it threatens their full participation in society and does not guarantee permanent residency. Welcoming America advocates for more durable protection for all refugees by establishing the Task Force for New Americans as promised by the Biden Administration.
What is Safety?
The UNHCR states safety means (1) right to seek asylum, (2) safe access, (3) no pushbacks, (4) no discrimination, and (5) humane treatment. It defines these in the context of seeking safety, but what do these look like within communities where refugees are resettled?
One of the key pillars of the Welcoming Standard is Safe Communities. Prioritizing safety for all residents through trusting relationships and communication with local safety services, community partnerships, and programs addressing bias is critical to ensuring that communities are truly welcoming.
To learn more about how to support refugees, their contributions and meaningful integration in society this World Refugee Day, check out our Welcoming Refugees resource page: