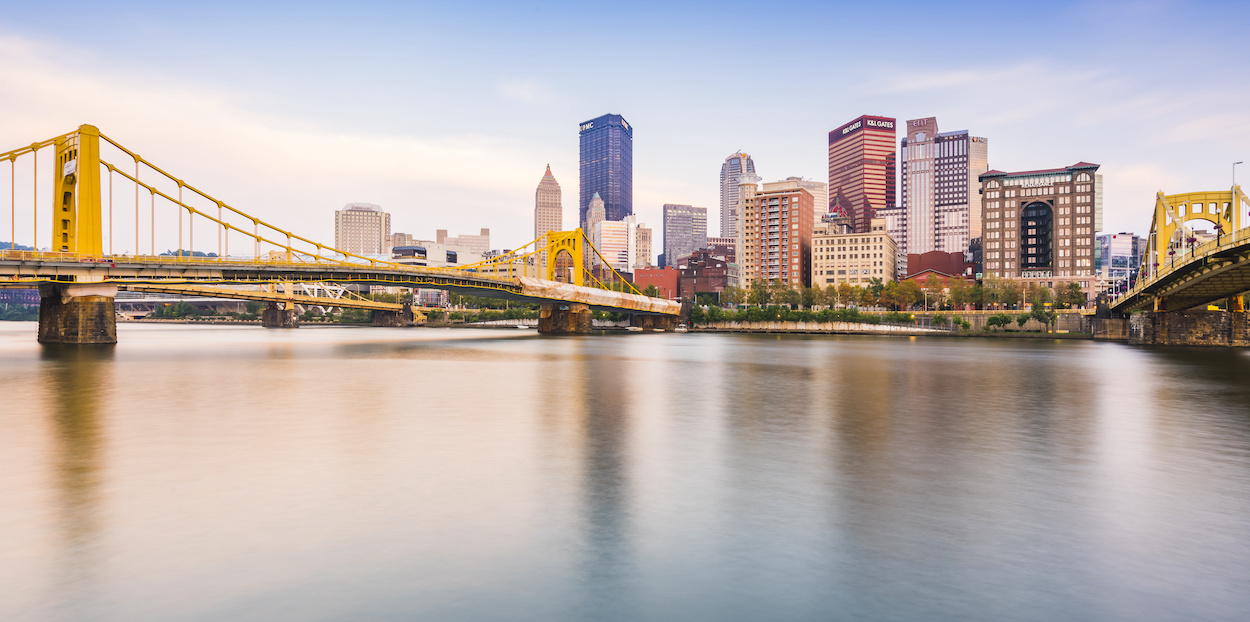 Welcoming Economies pilot program celebrates 2020 success
When Welcoming America launched its Welcoming Economies pilot (WE Pilot) program in early 2020 with Global Detroit, we never thought the program would be born into a world grappling with a pandemic and an unprecedented election season. Through this uncertainty, we still found success with the WE Pilot and our local partners in Champaign-Urbana, IL, Louisville, KY, and Pittsburgh, PA. 
By leveraging peer learning, tailored technical assistance, and subject matter expertise, a competitively selected group of cities was able to lay the groundwork for creating more inclusive and diverse local economies.
By the end of the WE Pilot program in December 2020, these cities reached and even exceeded some  ambitious goals that included expanding alliances, building relationships and connecting immigrant families, business owners and communities with economic opportunities. Credit for these remarkable results clearly belongs with the incredible people leading the local efforts in each community and the community members themselves, who came together under incredible circumstances. 
Celebrating Success
The first part of the pilot was spent honing goals for each community that were specific, ambitious, outcome-based and that would create structural progress that would foster more immigrant inclusive practices.. These clear goals proved useful and helped align COVID-19 response and emergency efforts.. Despite the challenges of the pandemic, substantial progress was made and each city exceeded some of expectations set in the pilot.
Champaign-Urbana, IL – Program goals for the University YMCA and Champaign County Economic Development Corporation focused on better connecting, serving as the access point and being a trusted connector for local immigrant entrepreneurs. Success was evaluated through the number of business loans and grants, as well as technical assistance provided to these entrepreneurs.  
Through the WE Pilot, a virtual immigrant business directory was launched. Nearly  40 businesses now have a vital tool to develop deals and discounts to attract customers, social media campaigns, as well as  trainings that were livestreamed to over 400 people. 
Louisville, KY – Led by the Office of Globalization, Louisville outlined the goals below:
Create a new Global Directory that includes at least 100 businesses/professionals and 20 organizations/agencies. 
Develop monthly spotlight stories.
Facilitate monthly workshops to address the needs of immigrant entrepreneurs. 
In all aspects, Louisville met these goals. The Global Directory included over 50 restaurants, grocery stores, and shops in addition to mapping immigration services, education providers, faith institutions and more.  . Spotlights were launched  to showcase how Louisville's immigrant restaurant owners could better address health and safety issues during COVID-19.  This resulted in the creation of one-on-one trainings for immigrant-owned restaurants, as well as a training model for health and safety officers to enhance their capacity to work with immigrant business owners and in diverse communities.
Pittsburgh, PA – Welcoming Pittsburgh (an initiative housed in the mayor's office) and the Urban Redevelopment Authority (the regional economic development agency) identified specific goals for helping immigrant business owners attain grants and loans, as well as access to housing support, The WE Pilot helped them establish methods to track loan and grant applications and exceed their housing assistance goals by helping over 100 people/families.  
The partnership also increased language access in key public sector programs and improved immigrants' access to crucial business and housing services during the pandemic. Participating in a weekly call between Welcoming Pittsburgh, URA staff, and a number of immigrant-serving organizations helped forge stronger and more collaborative relationships that Welcoming Pittsburgh and URA  plan to structuralize through formal agreements between the organizations.
Distilling the "Special Sauce"
At our final peer-to-peer meeting with the participants, Welcoming America and Global Detroit sought to distill the "special sauce" that enabled each of these communities to meet and/or exceed their goals:
Partners – Pittsburgh benefited from open and consistent communications with an array of partner organizations through weekly calls and will be developing a formal partnership between Welcoming Pittsburgh in the Mayor's Office and the URA. The URA was able to use funding from the expanded Housing Opportunity Fund to pay community engagement ambassadors—nonprofit community partners who helped immigrant families connect with housing assistance programs.
Community Engagement – All of these initiatives were driven by and responsive to community need. Champaign-Urbana invested in one-on-one relationships with business owners and addressed specific concerns (e.g. finding lower web hosting fees for Chinese restaurateurs).
Trusted Connectors – Each participant built trust between immigrant communities and mainstream institutions. Louisville literally went door-to-door to immigrant businesses to hear their concerns around health and safety inspectors, while working with the inspectors to develop targeted trainings for businesses and inspectors.
Language Access – With limited budgets, these programs got creative in building language access into their work. They relied on volunteers and partners in addition to technology and paid language translation and interpretation services.
Strong and Creative Marketing – We were in awe of the creativity the participants brought to their work. Global business directories, Welcoming Week discounts and deals, rotating spotlights, and social media brought excitement and energy to the cause.
Some of the special "ingredients" of the pilot, which have also proven to be effective in other Welcoming America programs, include:
Emphasizing Partnership – Participants were selected to represent  multi-agency collaborations or included an emphasis on building partnership across institutions and agencies. By working collaboratively on the application and goals, stronger local partnerships were created to last well beyond  the WE Pilot.
Establishing Specific, Outcome-Based Goals with an Emphasis on Structure Change –As goals were being developed and finalized, the pandemic hit. Instead of sidetracking the entire year's worth of work in responding to the pandemic, these goals enabled cities to leverage COVID emergency response in ways that furthered the welcoming economies work and created foundations for more inclusive work.
Relying on the WE Pilot to Resolve Challenges – Undoubtedly, each community encountered obstacles. Each expressed the value of Welcoming America and Global Detroit's expertise, as well as the relationships among the cohort.
Looking Ahead
Each of the WE Pilot program participants is leveraging their success in the pilot to plan for 2021 through strengthened relationships across partner organizations and with immigrant community leaders upon which to build. The WE Pilot created a powerful framework for these three communities to build upon and create local economies that are more inclusive for immigrants as we emerge from the pandemic. . 
You can apply for the 2021's Welcoming Economies Program here.