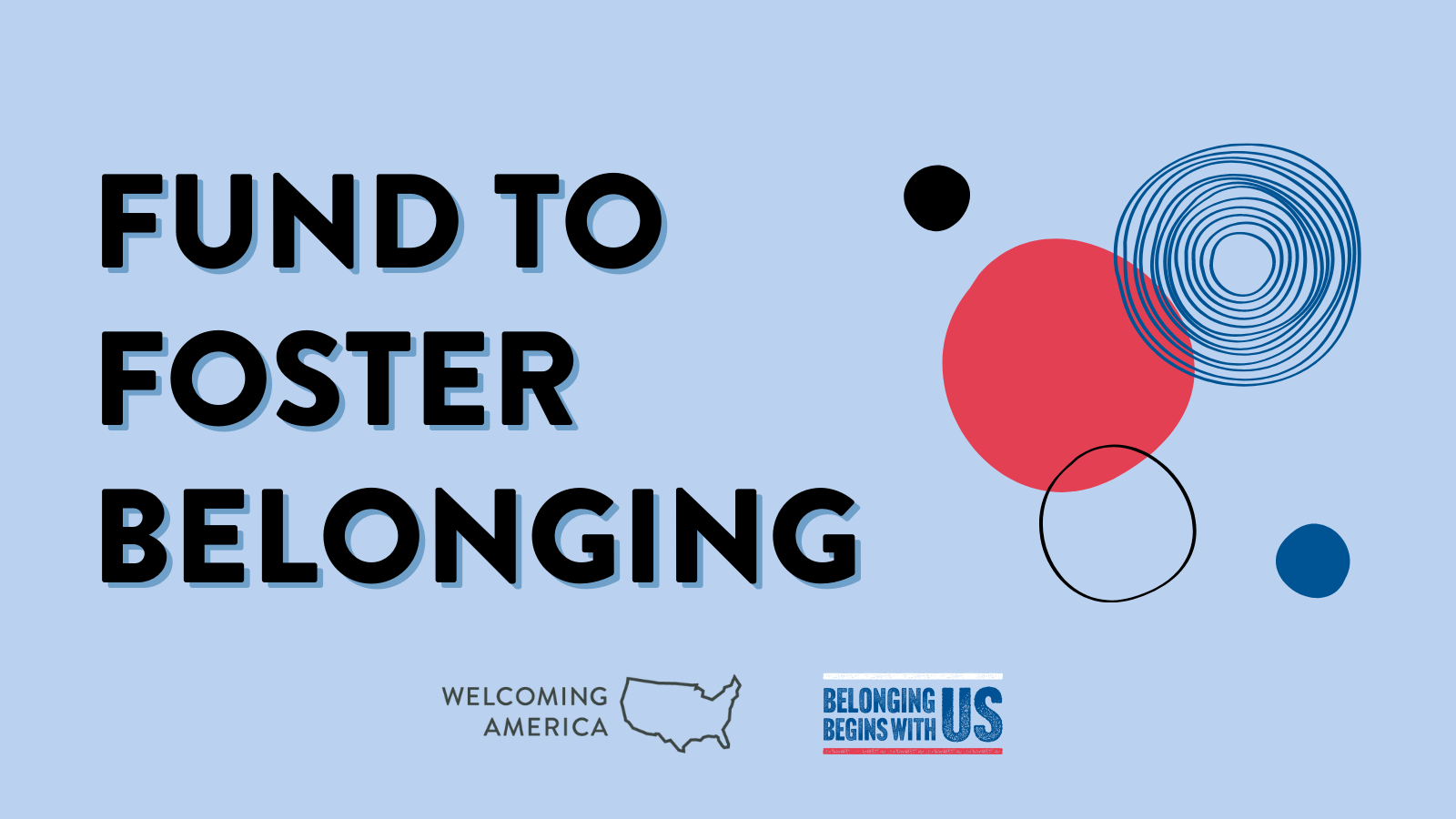 Georgia, North Carolina nonprofits receive funding to bridge immigrant, non-immigrant communities
Welcoming America is pleased to announce the six nonprofit organizations in Georgia and North Carolina selected to receive $40,000 grants as part of the Fund to Foster Belonging and participate in a program to foster belonging among and between immigrant and non-immigrant communities:
Every Campus A Refuge at Guilford College (Greensboro, NC)
City/County of Durham, NC
Universal Institute For Successful Aging Of Carolinas (Charlotte, NC)
Episcopal Farmworker Ministry (Dunn, NC)
Refugee Community Partnership (Carrboro, NC)
Latino LinQ (Atlanta, GA)
The participating organizations were selected based on project proposals that demonstrate a solid understanding of contact theory and innovative intergroup bridging activities. Among the projects include launching art classes, hydroponic gardens, support circles, and more.
Each project's goal is to bring together immigrant and non-immigrant communities — and diverse cross-sections within each group — to work on a shared initiative that helps foster a stronger sense of belonging for everyone.
Rachel Perić, executive director of Welcoming America, says: "Communities work best when neighbors work together to solve problems and ensure that everyone belongs. In communities with rapidly shifting demographics, like Georgia and North Carolina, it's all the more important to create avenues for neighbors of different racial and ethnic backgrounds to work on projects that build a shared sense of community and tap into everyone's contributions. Welcoming America is thrilled to be able to support this cohort of community based organizations, whose efforts demonstrate the practical and inspiring ways that leaders in the South are creating welcoming communities that enable every person — immigrant and non-immigrant — to belong."
The Fund to Foster Belonging is part of Belonging Begins With Us, a multi-year campaign to foster a more welcoming nation where everyone — regardless of their background – belongs. The campaign is done in partnership with the Ad Council and the Center for Inclusion and Belonging at the American Immigration Council.
The next steps for participants include introductory virtual meetings, followed by project plans to begin implementation of proposed projects over the next year. Additionally, all participants automatically become members of the 300+ Welcoming Network and a community of practice.
For media inquiries, contact Lola Pak, [email protected].