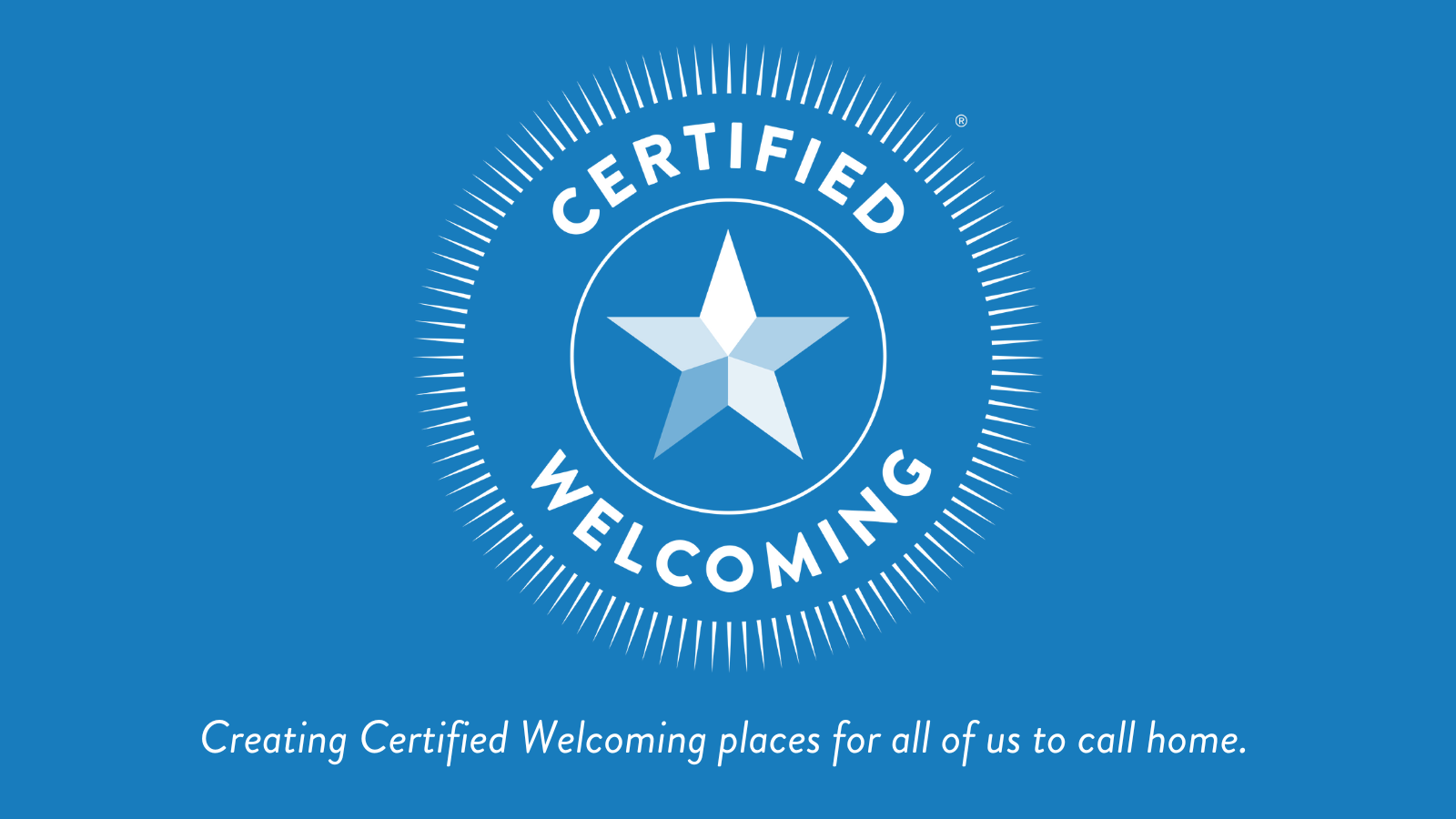 Five U.S. cities and counties achieve, redesignate as Certified Welcoming
Welcoming America, a national nonprofit organization, announces today five U.S. cities and counties achieving or redesignating as Certified Welcoming places.
Said Rachel Perić, executive director of Welcoming America: "We are pleased to announce a new round of leaders in the growing movement to create communities where everyone — including people who migrate — can belong and prosper. Today, we recognize the cities of Portland, Maine and Nashua, New Hampshire as newly Certified Welcoming, as well as redesignate the City of Lancaster, Pennsylvania; Louisville Metro Government; and Salt Lake County as Certified Welcoming. These local governments are leading the way, and showing how cities and towns can partner with Welcoming America to put their welcoming values into action."
Nashua, New Hampshire and Portland, Maine are the first two cities in the New England region to become Certified Welcoming.
Said Mayor Jim Donchess: "The City of Nashua, New Hampshire, is so pleased to officially receive this designation. In practice, we have always strived to be a welcoming city to all; having this recognition helps us reinforce the assertion that we are passionately dedicated to ensuring that everyone feels safe and supported here in Nashua. Our cultural diversity is what makes our city the vibrant, exciting place it is, and we are happy to share this wonderful certification news with our community."
Said Mayor Kate Snyder: "Portland takes great pride in our shared immigrant heritage and longstanding history as a community where people from across the globe are celebrated. We recognize that our community is more vibrant and prosperous when all individuals, from all backgrounds, races, ethnicities and countries of origins, are welcomed and valued. While we celebrate the collective achievements of our community in gaining this recognition, we also realize that it is merely an affirmation that we are on the right track and that there is more work to be done to ensure that everyone here feels included and connected."
For cities or counties to become Certified Welcoming, they first undergo a rigorous audit that evaluates existing policies and programs for how well they meet the Welcoming Standard, a set of framework areas that define what welcoming communities should be, particularly in how effectively they include immigrants. Based on the audit, the city or county may receive an action plan to resolve any gaps and work toward full compliance of the Welcoming Standard to achieve the designation.
For cities and counties that are already Certified Welcoming, they can be redesignated as such after three years following continued compliance with the Welcoming Standard. This month, three of the original places to become Certified Welcoming in 2018 and 2019 — Lancaster, Pennsylvania; Louisville, Kentucky; Salt Lake County, Utah — are redesignated as Certified Welcoming.
Said Mayor Danene Sorace: "Lancaster has been a city of welcome for nearly 300 years. We know that refugees and immigrants make our community and economy stronger, and that we are better together. Being redesignated as a Certified Welcoming city is a testament to Lancaster's continued commitment to creating an inclusive community where everyone can belong. Whether you're a newcomer, or your family has been here for generations, I hope Lancaster feels like home."
Said Mayor Greg Fischer: "Louisville is excited to be redesignated as a Certified Welcoming city, and we thank Welcoming America for once again recognizing our great city as a place where anyone can reach their full human potential! Compassion has remained a core tenet throughout my administration, meaning that no matter where you're from or who you love, you have a home here in Louisville. Foreign-born residents are driving our community's growth; and I am proud of the work we've completed over the past 12 years to be even more welcoming and inclusive, and I look forward to continue this critical work through our Office for Globalization."
Said Mayor Jenny Wilson: "Salt Lake County has a long history of welcoming immigrants and refugees from all over the world. New Americans continue to enrich our community with their unique cultures and contribute to the economic and political vibrancy of Salt Lake County. As the first county in the nation to become Certified Welcoming in 2018, regaining this designation reaffirms our commitment to welcoming and supporting immigrants and refugees. My Office for New Americans continues to identify and address barriers to the integration of our neighbors so that they can maximize their civic, social, and economic potential in Salt Lake County, where we all belong."
There are now 18 Certified Welcoming cities and counties across the United States, with nine in progress to achieve the designation. By 2026, Welcoming America aims to see 50 communities become Certified Welcoming places.
About Certified Welcoming
Certified Welcoming is a formal designation for cities and counties that have created policies and programs reflecting their values and commitment to immigrant inclusion and met the high bar set by the Welcoming Standard. This innovative program assesses city and county governments on their efforts to include and welcome immigrants in all areas of civic, social, and economic life in their communities. Learn more at certifiedwelcoming.org.
About Welcoming America
Welcoming America is a nonprofit, nonpartisan organization that supports communities building a welcoming society where every person, including immigrants, can fully contribute and shape our shared prosperity. Through the Welcoming Network of 300+ local governments and nonprofits, we work to help communities develop the roadmap they need to create welcoming policies and share new approaches to inclusion that create an environment where everyone can truly thrive. Learn more at welcomingamerica.org.
Media contacts: 
For Welcoming America: Lola Pak, [email protected]
For City of Nashua: Kathleen Palmer, [email protected]
For City of Portland: Jessica Grondin, [email protected]
For City of Lancaster: Amber Strazzo, [email protected]
For Louisville Metro Government: Jody Hamilton, [email protected]
For Salt Lake County: Joseph Genda, [email protected]