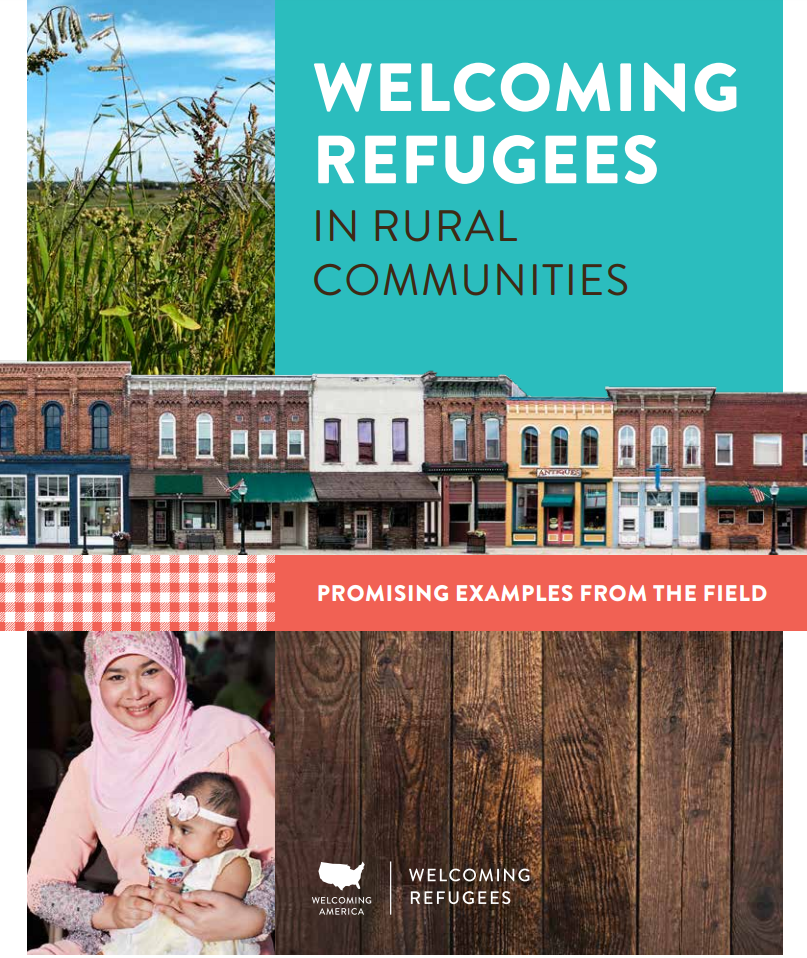 Welcoming Refugees in Rural Communities: Promising Examples from the Field
Last updated on: March 10, 2021
While there are many positive examples across the country of refugee welcome in rural communities, this tool explores four groundbreaking community-based initiatives that are engaging, supporting, and welcoming refugees in rural areas. In this toolkit, we highlight how different types of community actors are working together to create more vibrant communities for all. This includes:
Economic Development: Austin Area Minority Business Project
Community Building: Cazenovia Welcomes Refugees
Ethnic Community-Based Organization: Karen Society of Nebraska
Faith Community: Cactus Nazarene Ministry Center
The toolkit also examines strategies and trends that emerge from these practices, including:
The Importance of Building Partnerships
Engaging Refugees in Community Building
Focusing on Positive Messaging and Communications
Utilizing a Place-Based Approach
This toolkit was authored by Molly Hilligoss, Midwest Regional Manager of Welcoming America as part of Welcoming Refugees, a project funded by the U.S. Department of Health and Human Services. The contents of this toolkit are solely the responsibility of the authors and do not necessarily represent the official views of the U.S. Department of Health and Human Services, Administration for Children and Families.