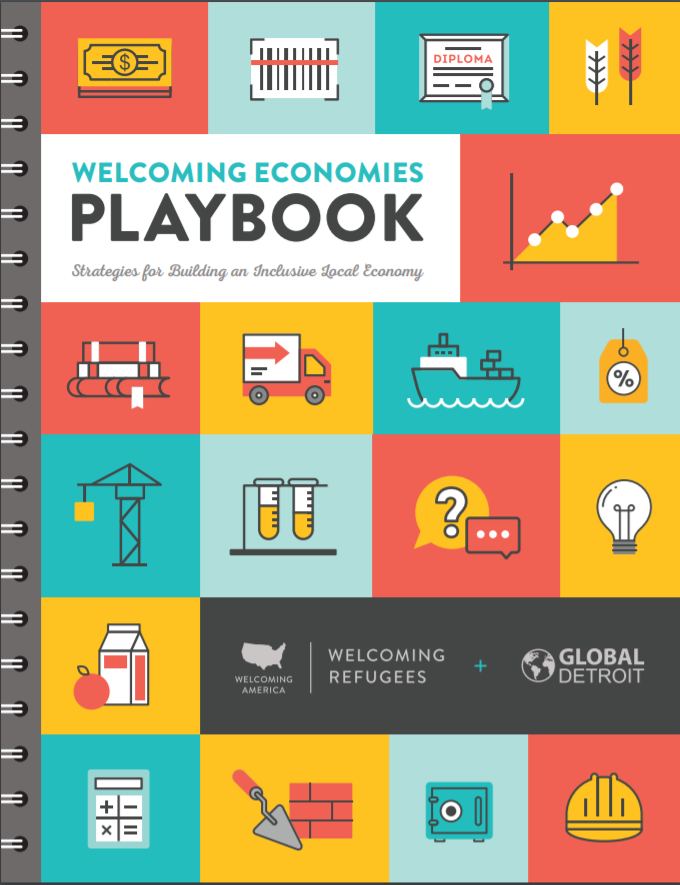 Welcoming Economies Playbook: Strategies for Building an Inclusive Local Community
Last updated on: March 24, 2021
Many communities recognize that refugee and other immigrant residents, in addition to being valued neighbors and civic leaders, represent economic growth as new homeowners, taxpayers, business owners, workers, and consumers. At the same time, like many other residents, new Americans can encounter challenges along the way that prevent them from using these talents.
The Welcoming Economies Playbook was created in partnership with Welcoming America and Global Detroit. It builds on years of promising work across the nation to help unlock the economic potential of refugees, immigrants, and community members born in the United States.
In this playbook, you will find both the "why" and the "how" of building more welcoming local economies. It provides process tips to help you figure out how to develop a welcoming approach and get started with refugee economic development work
This playbook is based on and is an update to Welcoming America's Guide to Immigrant Economic Development. It is designed to be an easy-to-use resource for organizations that work on economic development, refugee services, and other leaders who are advancing economic inclusion and greater prosperity in the United States.
Economic Development
,
Equitable Access