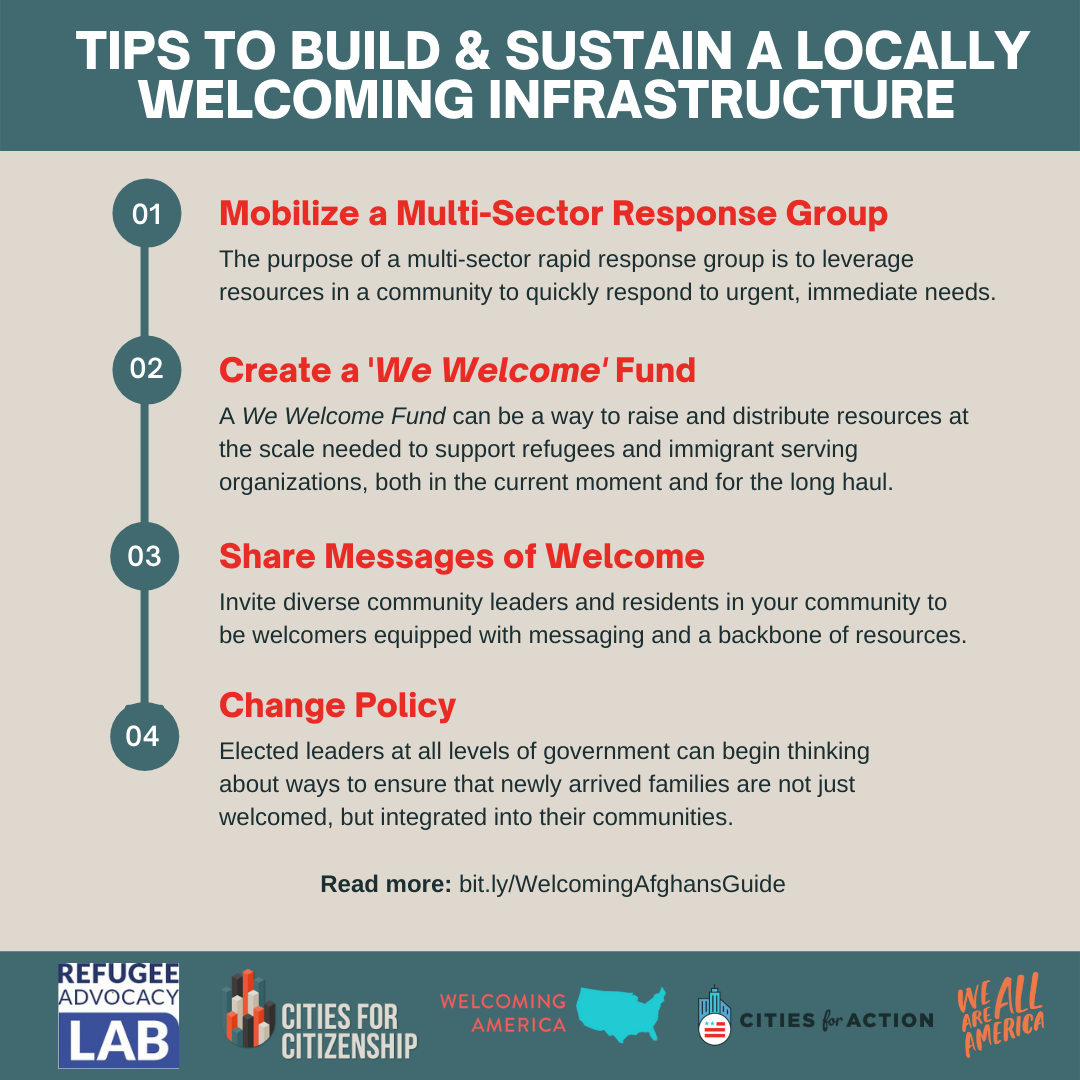 Tips to Build & Sustain a Locally Welcoming Infrastructure
Following the U.S. government's departure from Afghanistan in August 2021, Welcoming America and a cadre of partners created this toolkit for community leaders managing arrivals of Afghan refugees. It offers four key tips to creating an equitable and welcoming environment, including mobilizing a multi-sector response group; creating a We Welcome Fund; sharing messages of welcome; and changing policy at the federal, state, and local levels.
This toolkit was created in partnership with the National Partnership for New Americans, Cities for Action, Cities for Citizenship, Refugee Advocacy Lab, and We Are All America.
Equitable Access
,
Government and Community Leadership
,
Refugees