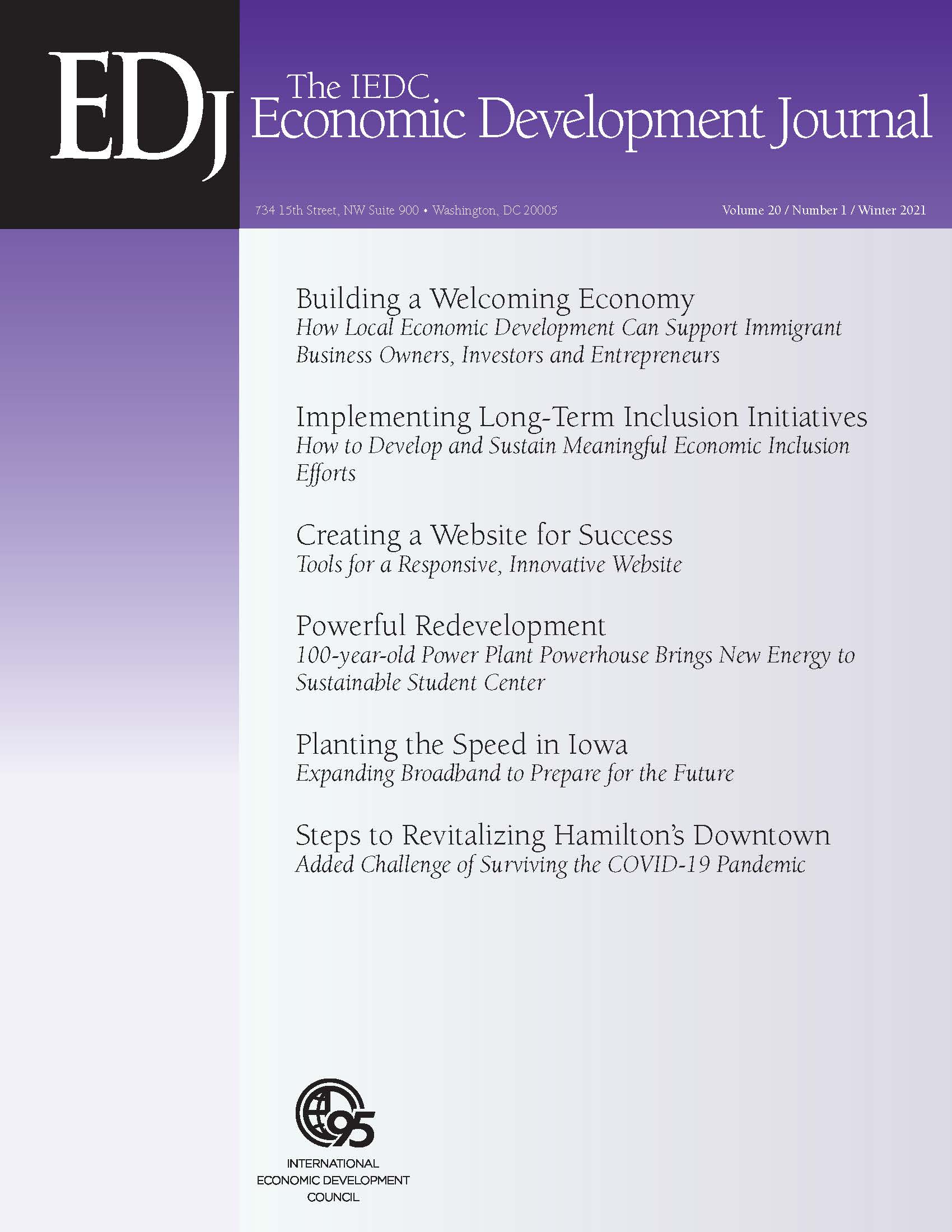 Building a Welcoming Economy: How Local Economic Development Can Support Immigrant Business Owners, Investors and Entrepreneurs
Last updated on: April 16, 2021
As part of the Winter 2021 issue of the Economic Development Journal, the article "Building a Welcoming Economy: How Local Economic Development Can Support Immigrant Business Owners, Investors and Entrepreneurs" on page 5 highlights best practices, lessons, and examples that communities may use to develop successful economic development strategies that include immigrants.
Author Steve Tobocman is executive director of Global Detroit, which is a technical assistance partner to Welcoming America's Welcoming Economies Program. The work of other Welcoming America programs and several Welcoming Network members features in the article.
The Economic Development Journal is a publication available to members of the International Economic Development Council, and is being posted here with its permission. To access IEDC's Journal articles and its many services, become a member by visiting its website.