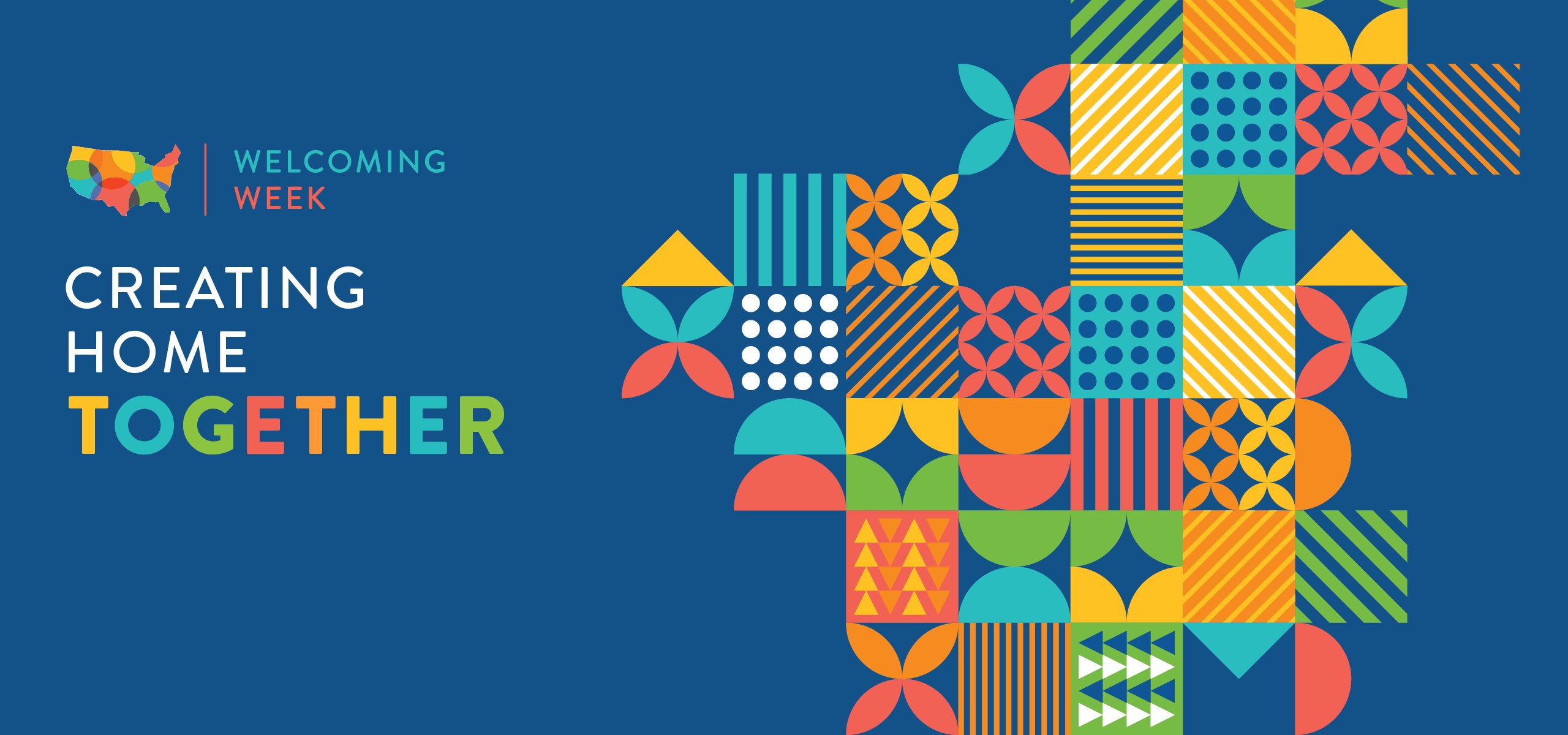 Welcoming Week celebrates movement of inclusion by "Creating Home Together"
Press Release:
Atlanta, GA — From September 12-20, Welcoming America, a national nonprofit organization, will lead the annual celebration of Welcoming Week events happening around the world under the theme of "Creating Home Together."
Due to the pandemic, Welcoming Week—which typically takes place through in-person events around the world—will mostly shift to virtual programming. Under the theme of "Creating Home Together", events will focus on what it means to call somewhere home and ways to create homes that are inclusive and welcoming to everyone, no matter where they are from.
"We all want to feel at home in the place we call home, but far too many of us—including immigrants and refugees—aren't part of creating, contributing to, or benefiting from the communities we live in," says Rachel Peric, Executive Director of Welcoming America. "We have the power to change that at the local level. Welcoming Week is a reminder of how we can each play a role in creating welcoming communities for all."
From Fort Wayne, IN to Palmerston, New Zealand, the 200+ members of the Welcoming Network and a growing list of partners are set to host virtual and in-person events, ranging from socially-distanced museum tours in multiple languages to virtual cooking classes with former refugees to day-long community chalk murals.
Among Welcoming Week's 40 official partners include prominent nonprofit organizations, such as I Stand With Immigrants, International Rescue Committee, YMCA of the USA, American Alliance of Museums, American Library Association, and more. Each will host their own event or co-host with Welcoming America during Welcoming Week.
Any organization or individual is welcome to host an event during Welcoming Week, use the host toolkit, and submit events on the website to appear in the event listing page and map.
Kickoff Livestream Event on September 12
To kick off Welcoming Week celebrations, Welcoming America will host a livestream event, "#CreatingHomeTogether: A Welcoming Week Experience", featuring music and dance performances, stories of diverse immigrant experiences, and a special message from Tony, Emmy, and Grammy Award-winning musical actor André De Shields, best known for his Broadway performances in The Wiz and Hadestown. De Shields will introduce singer Jade Litaker who will perform the closing song, a cover of "Home" from The Wiz.
"I am thrilled to be a part of the Welcoming Week 2020 kickoff event," says De Shields. "The work that Welcoming America is doing means a great deal to me, especially in this year when we have had to fight so hard to combat racism and hatred. Their work educates and uplifts with the goal of ensuring everyone feels welcome and included and feels like they can create a home together."
The livestream will occur on September 12 at 3 p.m. Eastern Time via Welcoming America's official Facebook page and YouTube channel. RSVP is requested, but not required to attend.
About Welcoming Week
Through Welcoming Week, organizations and communities bring together immigrants, refugees, and long-time residents to build strong connections and affirm the importance of welcoming and inclusive places in achieving collective prosperity. Welcoming America is proud to lead the growing network of hosts and partners around the United States and world who strive to make their communities a more welcoming place for all. Learn more at welcomingweek.org.
About Welcoming America
Welcoming America leads a movement of inclusive communities becoming more prosperous by making everyone feel like they belong. We believe that all people, including immigrants, are valued contributors and vital to successful communities and its shared future. Learn more at welcomingamerica.org.
###
Contact: Lola Pak, Director of Communications, Welcoming America
[email protected], 470-236-0129