Celebrating inclusive values: A look back at Welcoming Week 2023
For 11 years, communities around the world have been at the forefront of Welcoming Week to showcase their common values of belonging, equity, and inclusion as they strive to be more welcoming places for all.
This year was no different. From September 8-17, communities celebrated their diversity, advanced inclusion, and brought people of different backgrounds together around their shared values.
Welcoming Week participants in Australia, Canada, Italy, Mexico, New Zealand, Spain, and the United States amplified the global importance of welcoming newcomers. Throughout the week, daily themes corresponded to the seven framework areas of the Welcoming Standard, each of which benchmarks what it means to be a truly welcoming community. Communities in the U.S. and Australia also celebrated Citizenship Day on September 17 and uplifted refugee co-sponsorship as other ways to advance welcoming values beyond Welcoming Week.
Around the world, more than 660 events and initiatives celebrated the diverse people and cultures that make our communities vibrant and welcoming places. We are thrilled by the outpour of welcoming messages and events from our partners and Welcoming Network members. This year, through traditional media and social media, we reached at least 546 million people.
If you hosted or attended a Welcoming Week event in 2023, we would love to hear from you. Please take our survey to help us improve the future of Welcoming Week! The survey is available in English, Spanish, French, Italian, and German.
Explore the highlights of Welcoming Week 2023 below.
A note from our executive director
What does a future in which all of us belong look like? This Welcoming Week, communities across the globe — from small-town Minnesota to Mexico — brought neighbors together to acknowledge our shared humanity and step into this future. Thousands of people participated in their communities, and millions saw positive headlines and social media content uplifting welcoming values.
To our partners, event hosts, sponsors and members: thank you for making Welcoming Week 2023 not only our biggest ever, but a powerful moment reminding us that our better angels can prevail.
I am deeply moved by how the week has not only become an established tradition in many places, but has grown to respond to all communities experiencing discrimination and othering in today's environment of scapegoating.
Welcoming Week is not only an entry point for new welcomers, but about an ongoing commitment to good policy and practice — emphasizing areas of the Welcoming Standard like equitable access and civic engagement, and inviting elected leaders to publicly celebrate welcoming as a core value.
I was especially inspired by the national government of Canada's adoption of Welcoming Week, recognizing the power of narrative in good immigration policy.
From its humble beginnings to thousands of worldwide events, Welcoming Week 2023 brought neighbors closer and proved the power of a movement of upstanders. Thank you for being a part of this strong and growing force for envisioning and writing a more inclusive future for all.
— Rachel Perić
Event highlights
Over 660 events hosted by our members, partners, sponsors, and more took place during Welcoming Week. Events were held in-person and virtually across at least 41 U.S. states and seven countries — including, for the first time, Mexico. Common event types included art exhibitions, community discussions, naturalization ceremonies, festivals, picnics, film festivals, and more.
This year, Little Amal launched Welcoming Week in the U.S. with her arrival in Boston on September 7. Throughout the week, Little Amal made her way to Philadelphia and Baltimore — both Certified Welcoming cities — and Washington D.C. Tune in to her journey to more U.S. cities after Welcoming Week at walkwithamal.org.
Welcoming around the globe
Welcoming is a worldwide movement. Welcoming Week expanded into Mexico this year with a partnership between Welcoming America and Sin Fronteras. Sin Fronteras hosted an "artivist" mural painting project, a bridge-building event, and other gatherings that brought neighbors together in communities around Mexico. Excitingly, UNHCR's Representative in Mexico made a statement encouraging communities to celebrate Welcoming Week.
With the leadership of the Welcoming International Alliance, Welcoming Week's reach expanded through multilingual websites and toolkits from the following partners:
Participants in the Rural Welcoming Communities Exchange between Australia and the United States hosted events in rural communities this year. Some highlights include:
Finally, we were thrilled to see Welcoming Week events happening in Tenerife, Spain and Milan, Italy this year.
In the news
Welcoming Week made the news across the U.S. and internationally. Check out some of the highlights:
Midwest U.S.
Northeast U.S.
South U.S.
West U.S.
Australia
Canada
New Zealand
Welcoming Week proclamations
During Welcoming Week, at least 42 communities issued welcoming proclamations, resolutions, or messages to declare their welcoming values. Here's a sample:
States & Provinces
U.S. Counties
Cities
If we missed any, please email us at [email protected] with a link and we will add it to the list.
Social media highlights
View this post on Instagram
Notes of gratitude
We extend our deepest gratitude to our sponsor Walmart for their support of Welcoming Week.
Welcoming Week would not have been possible without our 23 partners from the nonprofit world, private sector, universities, and beyond — thank you for your continued support!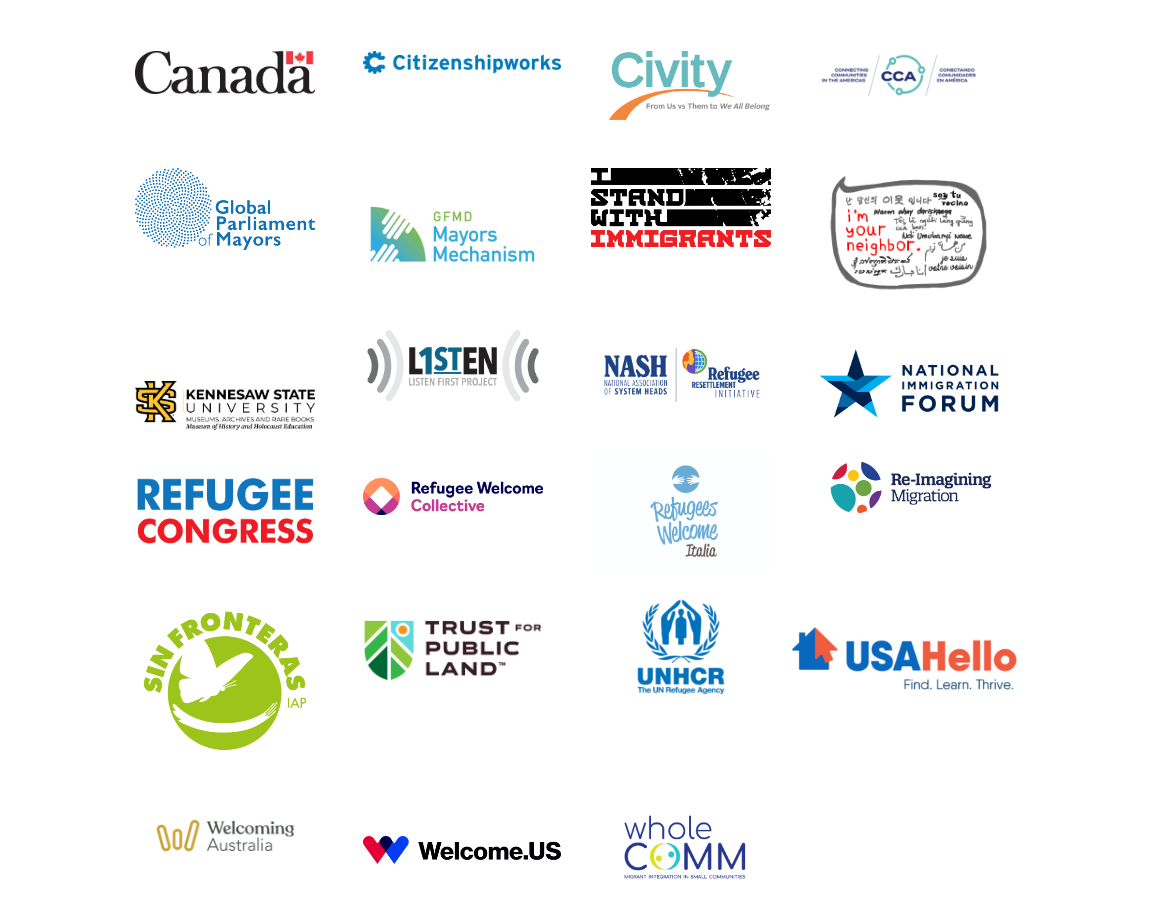 Here are some of the ways our partners activated their networks during Welcoming Week 2023:
Continue welcoming year-round
Welcoming Week is an annual event. Sign up for our email list to receive updates about Welcoming Week 2024, which is set for September 13-22.
Take our survey to help us continue to improve next year.
If you're based in the United States, join the Welcoming Network to continue building and deepening welcoming work in your community.
Beyond Welcoming Week, local governments and nonprofits are working year-round to support immigrant and refugee communities around the world. Make your gift today to ensure they have the tools they need to welcome newcomers.