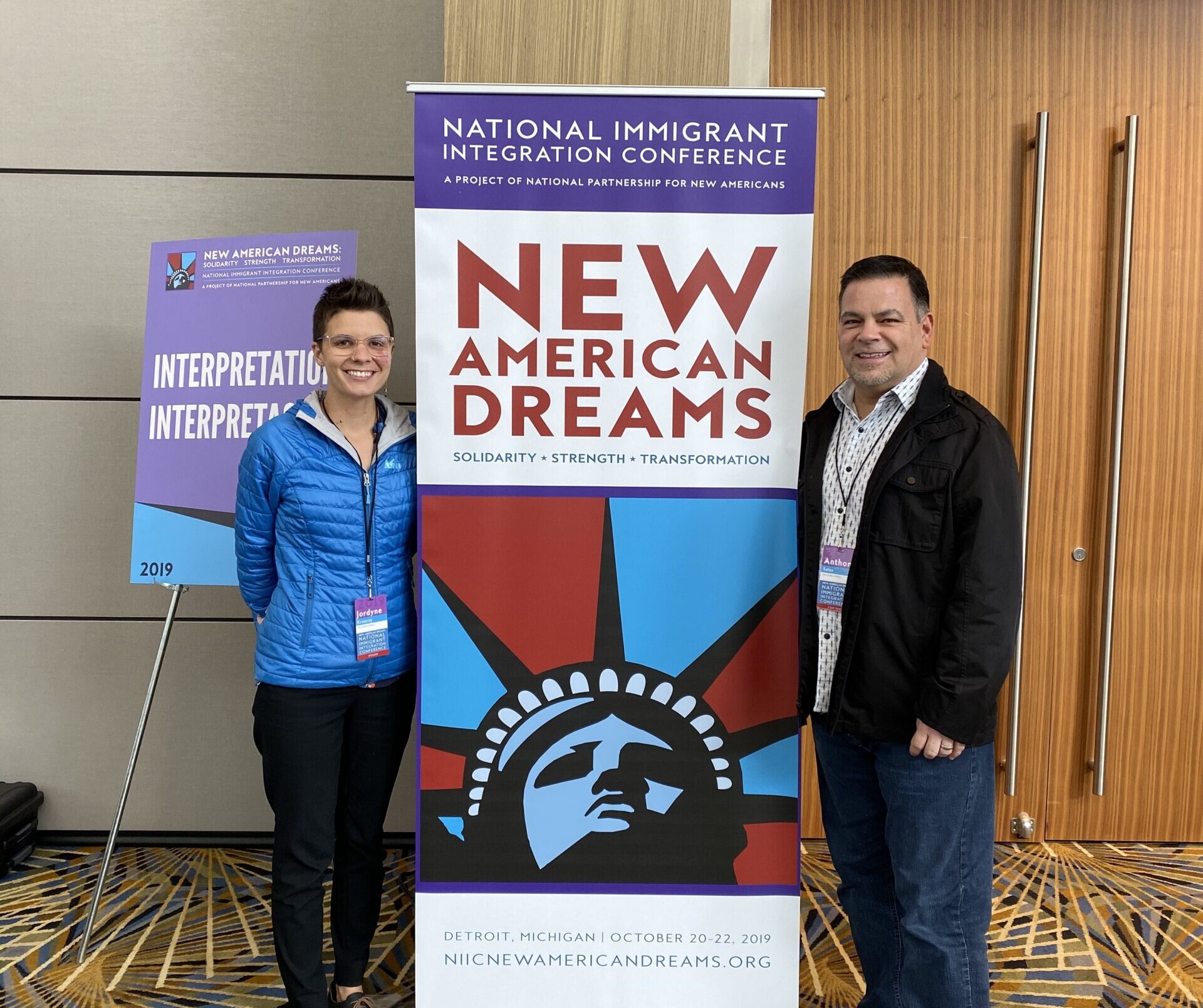 Welcoming America Goes To The NIIC
On an unusually warm day in October, four Welcoming America staff traveled from their respective offices in DC, Atlanta, and Denver to Detroit for the
National Immigrant Integration Conference
(NIIC.) The NIIC is the largest national conference centered on immigrant integration and like the
Welcoming Interactive
, it moves locations each year. Each staffer had a different role at the conference and shared their reflections here:  
Tell us about your experience at the NIIC.
NIIC brings together an incredible array of leaders across the nation who are working on many different aspects of advancing immigrant integration and inclusion.  This year was particularly special because it was hosted in Detroit, home to many long-time leaders in the welcoming movement.  Seeing advocates, policymakers, service providers, researchers, and so many other partners coming together to grapple with today's deep challenges, advance new ideas, and find inspiration from each other was powerful.  One of my favorite activities was the reception Welcoming America hosted with New American Economy.  This annual event is a great way to reconnect with members, national partners, and friends in a fun environment. – 
Susan Downs-Karkos, Senior Director of External Affairs
What makes the NIIC a special, or important , conference in our line of work? 
The NIIC offers Welcoming America members and partners an important platform to showcase their immigrant inclusion efforts and it was inspiring to see Welcoming Michigan Global Detroit, the State of Michigan and the 14 local member municipalities in Michigan recognized for their achievements and contributions to making Michigan a place where everyone can thrive and belong. – 
Rachel Peric, Executive Director
What was one major takeaway you received from the NIIC?
We had a lot of traffic at the Welcoming America exhibitor table from both existing members and those attendees who wanted to learn more about what we do.  
As for a major takeaway, I have to say that many attendees I spoke to expressed an interest in language access programs. From how to start such a program to how to take existing programs to a new level, language access seems to be a topic for which the need is growing steadily. – 
Anthony Salas, Membership & Events Manager
What was our track at the NIIC and how does it fit in to the conference?
The NIIC is made up of twelve tracks and each year, Welcoming America is honored to co-lead the "Welcoming & Inclusive Society" track. As part of this track, we put together 3 sessions. This year's sessions were distinctly different from each other. Our first session was an experiential session in which we demonstrated how contact building works by replicating an abbreviated version of the "Civic Dinner: Belonging." Our second session featured experts who are redefining negative narratives about immigrants, and our third session featured examples of policy work at the city, region, and state level. The variance in these sessions points to the multi-faceted approaches that welcoming requires. We often say that there is no one size fits all when it comes to welcoming and the diversity of panelists, topics, and formats for this years sessions, that was certainly true! –
Jordyne Krumroy, Regional Manager