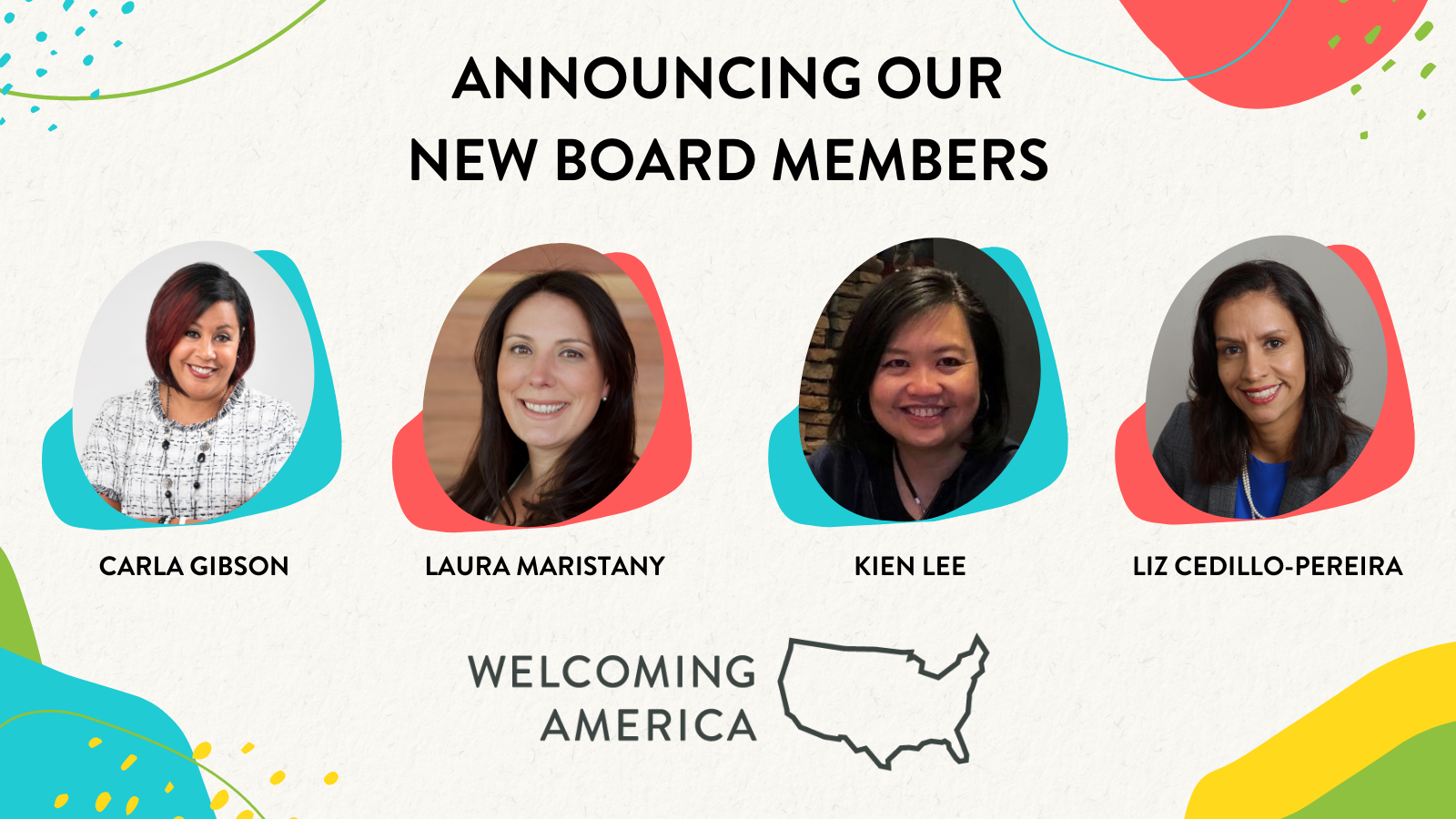 Updates on our board of directors
Welcoming America is pleased to announce the new members and changes in leadership of our board of directors, effective February 2022.
New members of the board include:
Rachel Perić, Executive Director of Welcoming America said: "As Welcoming America works to strengthen the infrastructure for equitable policy at a local level, we are thrilled to add four new board members — Kien Lee, Laura Maristany, Carla Gibson, and Liz Cedillo-Pereira — whose backgrounds, experience, and significant contributions to the welcoming movement are an asset to us all."
Changes in board leadership include the following:
Heath Wickline, who serves as senior communications officer at the William and Flora Hewlett Foundation and was previously vice chair of the board, will now assume the role of chair.
Mario Hernández, director of public affairs for Western Union, is now vice chair of the board.
Mara Kimmel, research and policy consultant for Far North Strategies and previously chair of the board, will now be secretary of the board.
We also recognize and thank departing board members — Mahvash Hassan and Tulu Kaifee — for their service and support to the organization. Said Hassan: "We are thrilled to complete our service as other leaders step up. The board welcomes talented new members and finds Welcoming America well-positioned to continue living up to its vision of building and sustaining inclusion and belonging."