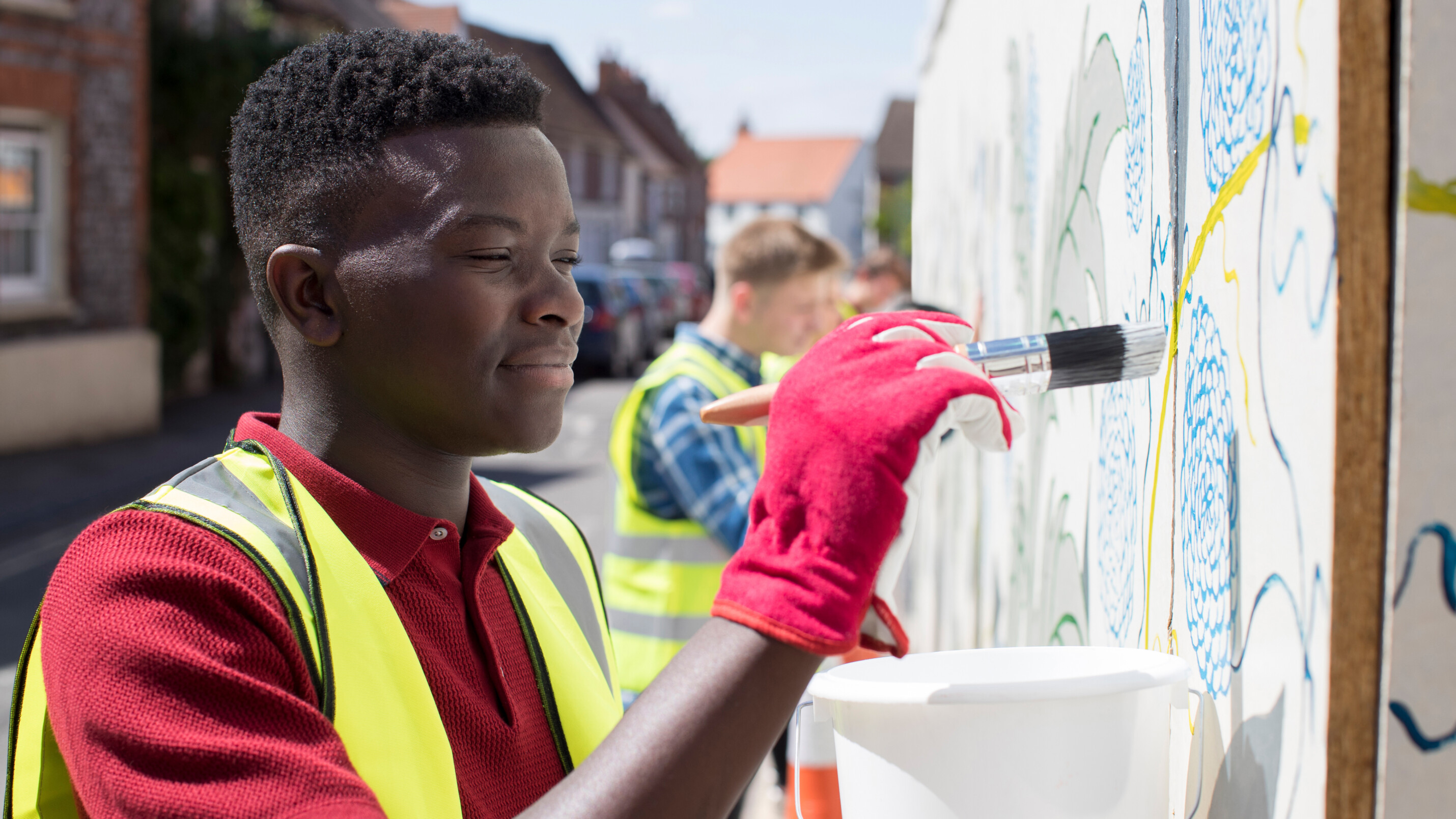 Three tips for community foundations wanting to advance immigrant inclusion
A new white paper from Welcoming America explores the capacity community foundations have to advance the work of welcoming newcomers into U.S. communities.
Through our project and white paper we ask: How are community foundations currently engaging in welcoming work? What are the opportunities for community philanthropy to play an even stronger role in advancing immigrant inclusion?
Community foundations have opportunities to lead conversations about welcoming
Through interviews with 17 community foundations, we know that they are already leading conversations about welcoming in their own backyards.
At its core, welcoming is about inclusion and belonging. Community foundations that are guided by these values find that welcoming aligns well with the diversity, equity, and inclusion efforts that they are already investing in.
"Community foundations almost universally name equity as a strategic pillar of their work…. As we explored the concept of welcoming work with community foundations, they were quick to see alignment with their own commitments to diversity, equity, and inclusion. By broadening our working concepts of diversity, equity and inclusion to 'include' immigrants, the notion of welcoming work becomes immediately relevant to the equity-related commitments being made by community foundations." — Advancing Welcoming through Community Foundations
However, the interviews also revealed that welcoming is often not a distinct pillar of community foundations' work.
Currently, foundations' welcoming work typically consists of providing support to immigrant-serving organizations. For instance, one foundation "doesn't necessarily have an immigration strategy at the moment," but addresses immigrant needs by making grants to support immigrant-serving organizations working in education, housing, and economic development.
There is great potential for community foundations to invest in more robust conversations about welcoming in their communities. Dedicating staff or program areas to focus on immigrant inclusion is a strategy that works for some community foundations, while others prefer to use an immigration lens to inform work across all of their program areas.
Furthermore, opportunities like Welcoming Week are a chance for foundations to proclaim welcoming values through events, local initiatives, and partnerships that foster mutual understanding between immigrants and non-immigrants.
The Welcoming Standard and Sustainable Development Goals are tools to guide community foundations' work
Since many community foundations do not have a formal strategy for welcoming work, applying proven approaches is a critical step in advancing immigrant inclusion.
Fortunately, foundations interested in creating more welcoming communities do not need to develop strategies on their own. Welcoming America's Welcoming Standard and the U.N. Sustainable Development Goals (SDGs) are tools that can guide foundations toward building intentional and sustainable welcoming programs and practices.
"As community foundations engage in welcoming work, conscious engagement with both the Welcoming Standard and the [Sustainable Development Goals] can help ensure that their work is contributing in sustainable ways to building inclusive communities and reducing inequities." — Advancing Welcoming through Community Foundations
The Welcoming Standard includes framework areas and benchmarks that community foundations can adapt to spur innovation and advance immigrant inclusion. The frameworks within the Welcoming Standard offer a sustainable approach for foundations to collaborate with partners to build welcoming and belonging for all.
The SDGs provide a roadmap for addressing globally significant goals, including welcoming, equity, and inclusion. The SDG framework emphasizes that partnerships are necessary to achieve sustainable change at any level, from local to global.
Both the SDGs and the Welcoming Standard identify interconnected issues and actions needed to achieve equity and inclusion. As shown in the graphic below, the frameworks can be mapped over each to better understand how they align and can be used together.
Mapping the Welcoming Standard and Sustainable Development Goals
Networks and partnerships make welcoming work successful
In our white paper, we found that few community foundations currently approach welcoming work in partnership with local governments or other cross-sector stakeholders. Nonetheless, the interviews indicate that foundations are eager to exchange knowledge and lessons learned with partners and other foundations.
Leveraging existing networks and partnerships to support and sustain welcoming work is one of the best ways community foundations can engage. Welcoming America's Welcoming Network is one place to get started. By joining the national network or finding local members who are already working in the community, foundations can build relationships with welcoming practitioners and gain insight into best practices and the priorities of the residents they serve.
Community foundations should also look to their nonprofit grantees who are working on immigration issues to better understand the landscape of welcoming in their community. Collaborating with and investing in grantees as partners and leaders in welcoming work can amplify work already happening in the community.
Welcoming begins as an attitude and intention, and requires a collective, sustainable effort to be successful. Community foundations, alongside nonprofits and local governments, have ample opportunities and responsibilities to advance welcoming and belonging in their communities.