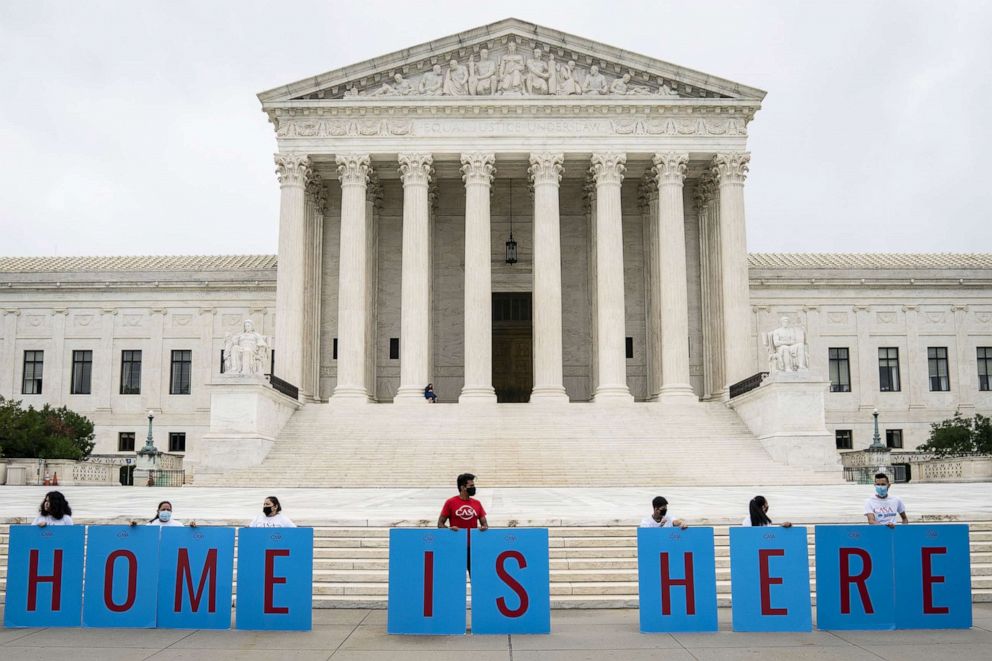 Last week, the U.S. Supreme Court ruled that the Administration cannot proceed with ending the Deferred Action for Childhood Arrivals (DACA) program, which protects nearly 650,000 young adults who came to the United States as a child without documentation or a choice of citizenship.
We applaud the decision and celebrate with our network of 200+ nonprofits and local government members in this victory for welcoming and inclusive communities. At the same time, we continue to call on our leaders for a permanent solution for DACA recipients (also known as DACA) to stay in the country—a place they and their families consider home—starting with the DREAM Act.
As we stated in 2017 when the President first announced his intention to end the program are our neighbors. They are also homeowners, teachers, nurses, scientists, and more. DACA are also essential workers during the COVID-19 pandemic: 45.4% of DACA-eligible immigrants work in essential jobs, including health care, agriculture, food service, and construction (New American Economy). Finally, in the context of the ongoing national conversation on race, passing the DREAM Act is a critical step toward racial justice for the estimated 11,000 DACA of African descent (Center for American Progress). 
Democracy demands that we provide an equal and just government and society for all, including immigrants. To consider DACA as anything less than American is to betray our values as a free nation where all feel they belong. Passing the DREAM Act and allowing DACA to continue living and thriving in the U.S. reaffirms our values and puts the country on a positive trajectory toward achieving a truly welcoming America.