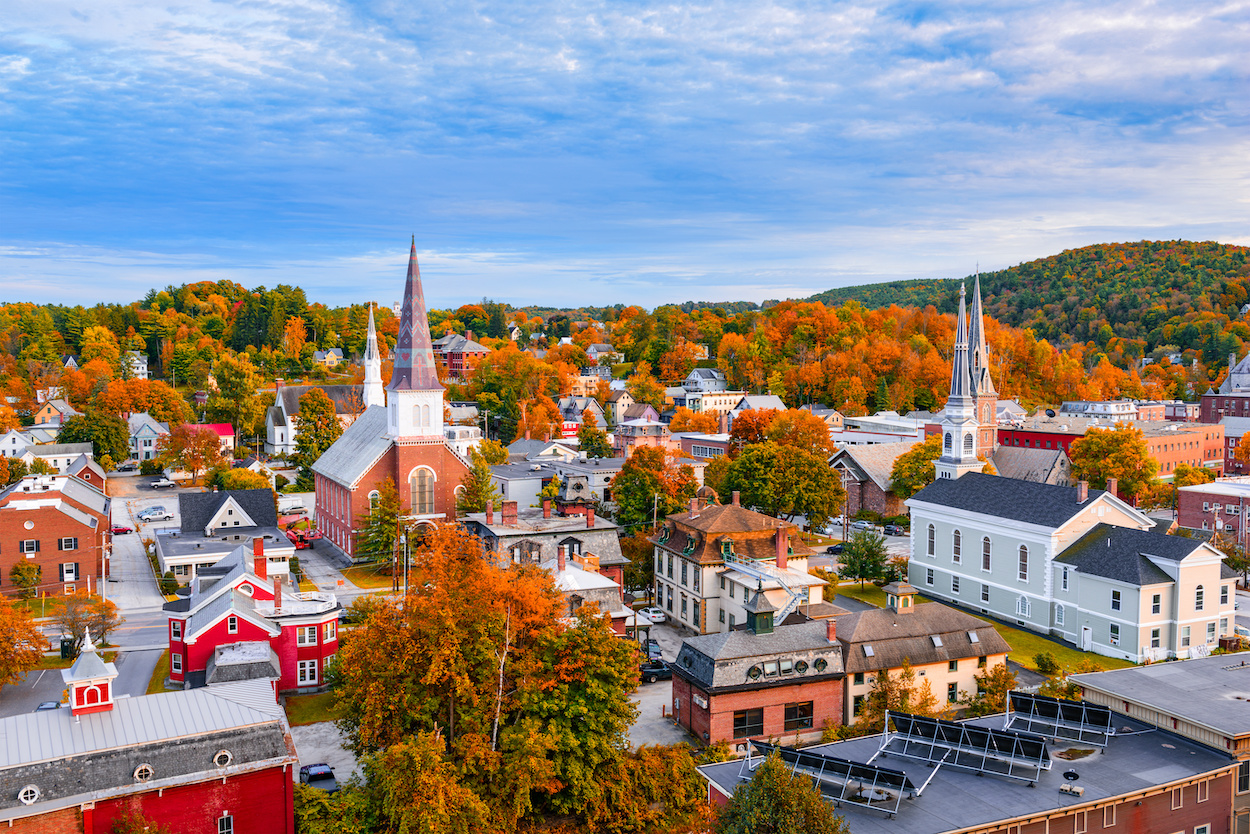 Blog Post
Stories of Impact
Resilient Responders
Strengthening connections, financial access in Vermont through COVID-19
As the pandemic began escalating in early 2020, the Welcoming Network mobilized in communities from Vermont to Texas to meet the pressing and often overlooked needs of immigrant and refugee communities. Through our Resilient Rapid Response Initiative, see how our members rose to the occasion and responded to community needs in this "Resilient Responders" blog series.
Submitted by: Kathryn Baudreau, Financial Futures Program Director, Champlain Valley Office of Economic Opportunity (Burlington, VT)
In 2020, you received a grant as part of the Resilient Rapid Response Initiative, which was aimed at boosting inclusive emergency response to the COVID-19 pandemic in welcoming communities. Could you share briefly how your organization used the funds?
Before COVID-19, our Financial Empowerment for New Americans Project assisted new Americans in building financial assets in the U.S. Facilitated by our project manager, Asma Abunaib, Ph.D., we worked with eight Community Ambassadors, all new Americans who speak seven different languages and are from communities where they are well-known and respected, as well as trained on managing finances in the United States.
When COVID-19 and social distancing began, our team knew that we needed to adapt quickly to help refugees, asylum seekers and applicants, and immigrants. The work shifted from building financial assets to managing financial crises. With the funds from Welcoming America, we launched a "financial hotline" where people can call in and speak with a Community Ambassador in their native language. 
These Community Ambassadors have helped community members apply for emergency rental assistance, unemployment benefits, grants for their small businesses, access food, and more. They provide as much or as little support as community members need. 
We consistently hear from new American communities that they need more than interpretation, they need help navigating the systems of support. We are grateful that the Resilient Rapid Response Fund enabled us to provide that support. 
What were some of the early results or notable impacts?
Welcoming America helped us connect with state and nonprofit agencies more actively than we have in the past. For the first time, we partnered with the Vermont Agency of Commerce and Community Development (ACCD) to provide interpretation/support for new Americans to apply for resources, such as small business grants and rental assistance. ACCD staff also provided training for the Community Ambassadors on their programs and processes.
Community Ambassadors also met with Community Action, Fair Housing, and Feeding Chittenden (food shelf) programs to learn more about resources for food, housing, rental assistance, and tenants' rights during COVID-19. They have already provided over 120 hours of support to our community members who speak Somali, MaayMaay, Arabic, Swahili, French, and Nepali with:
Emergency rental assistance to keep their homes, including facilitating communication between tenants, landlords, and the state agencies.
Access emergency food sites and food shelves.
Understand and apply for unemployment to secure their income.
Understand the federal stimulus funds.
Receive help with medical bills and late utility bills.
Address questions concerning access to credit and banking during COVID-19.
One community member, Jackie, had opened a business in the months before COVID-19. Jackie's plan was to provide clothing repair and custom made clothing in addition to selling fabrics imported from Africa. With her Community Ambassador's help, she applied for and received a $5,000 grant to support her business.
As the pandemic continues with no end in sight, have the needs of immigrants and refugees in your community changed? What are the challenges that remain with making your local emergency response more inclusive?
Refugees and immigrants in our community are often the last to know about available funds, and therefore have difficulty receiving them. Many of our refugee and immigrant community members speak limited English and have difficulty understanding and completing the forms to apply for emergency relief funds. The Resilient Rapid Response grant allowed us to:
Spread the word about available resources, so new Americans apply as soon as possible.
Offer both interpretation and support in navigating application processes.
Fraud and scams are rampant now, and community members who speak limited or no English are especially at risk. Community Ambassadors are able to help community members with trustworthy information.
Our communities continue to need help with bills, rent, food, and grants for businesses as COVID-19 continues on. What we anticipated would be weeks or months of social-distancing is becoming far longer than we anticipated. As our state works to recover economically, we will need to make sure that new Americans know about, have access to, and benefit from the new resources and opportunities that become available.