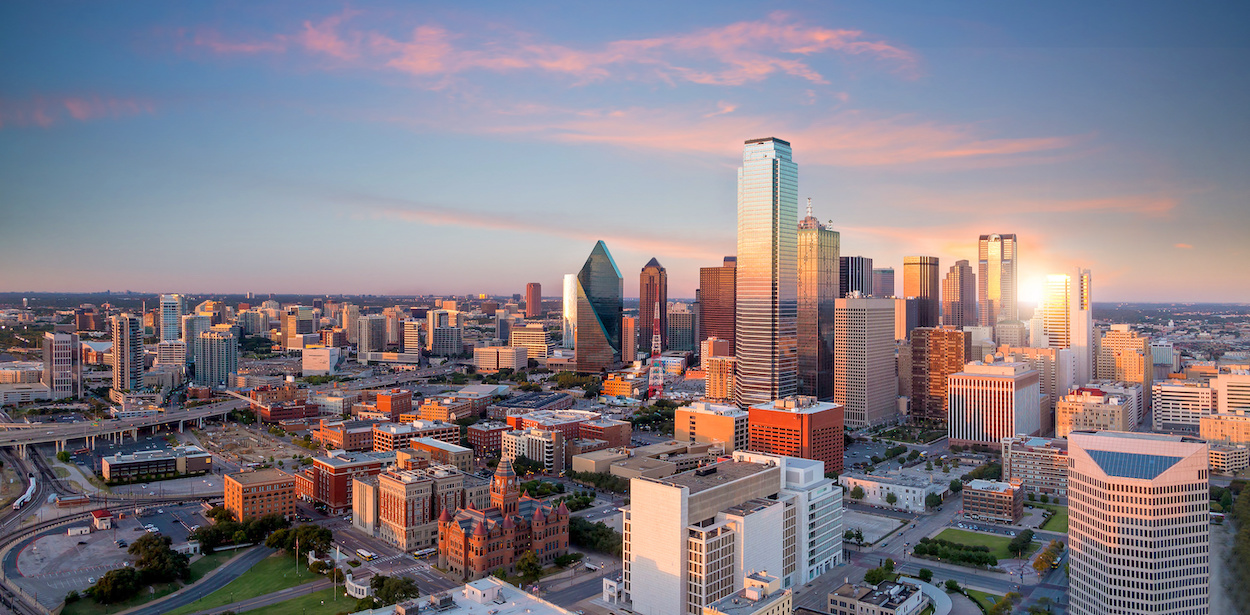 Blog Post
Stories of Impact
Resilient Responders
Maximizing funds, community partnerships in Texas through COVID-19
As the pandemic began escalating in early 2020, the Welcoming Network mobilized in communities from Vermont to Texas to meet the pressing and often overlooked needs of immigrant and refugee communities. Through our Resilient Rapid Response Initiative, see how our members rose to the occasion and responded to community needs in this "Resilient Responders" blog series.
Submitted by: Christina da Silva, Welcoming Communities & Immigrant Affairs Officer, City of Dallas
In 2020, you received a grant as part of the Resilient Rapid Response Initiative, which was aimed at boosting inclusive emergency response to the COVID-19 pandemic in welcoming communities. Could you share briefly how your organization used the funds?
In addition to the Resilient Rapid Response Fund, the City of Dallas' Welcoming Communities and Immigrant Affairs division (WCIA) received a grant of $500,000 from the Open Society Foundations to develop the City of Dallas Emma Lazarus Resilience Fund in early May. The fund provides immigrants and refugees who were not eligible for the federal economic stimulus funds with direct financial assistance. We decided to incorporate the two grants to maximize impact.
To operationalize the selection and distribution of funds, the Communities Foundation of Texas (CFT) graciously partnered with WCIA to administer the funds. An application process was opened for community-based organizations to apply in August. Afterwards, CFT formed a selection committee to review the applications and to make a selection. Two organizations were selected to receive funds from the Resilient Rapid Response Fund.
What were some of the early results or notable impacts? Are there any specific stories that come to mind?
One gap that WCIA identified was the lack of an efficient process for providing resources focused on the safety of undocumented immigrant families.
After an open application process, we selected 14 organizations to serve as distributors and administer direct payments to qualifying families. This open process created an opportunity to collaborate with new organizations and formalize partnerships with grassroots organizations.
Two of these grassroots organizations specializing in immigrant leader empowerment were also invited to participate in the City of Dallas' effort to create communication channels between local government and language diverse communities. We hope to partner with these two organizations to bring critical information to keep families safe during the pandemic, but also to receive feedback from immigrants directly on how to improve communications and community outreach.
Given the high need and timeliness of this effort, we received high media attention and response from the community. Over eight media channels reported on the Emma Lazarus Resilience Fund and our division has received over 700 emails and approximately 200 calls since August. For many of these families, this is their first time reaching out to the City for help.
As the pandemic continues with no end in sight, have the needs of immigrants and refugees in your community changed? What are the challenges that remain with making your local emergency response more inclusive?
WCIA has been working closely with internal and external partners to build an inclusive emergency response and strengthen the City's capacity to plan for, prevent, respond to, and ensure recovery from pandemic public health emergencies and events, as outlined in the Resilient Dallas Strategy. 
We have seen through data that the needs of immigrants and refugees in Dallas have not changed since the onset of the pandemic. Communities of color, including immigrants and refugees, are facing financial and housing instability, food insecurity, and lack access to resources that may mitigate the impact of COVID-19. The pandemic has also exacerbated existing disparities, such as the digital divide and transportation access.
Short and mid-term efforts to recover from the COVID-19 pandemic and build a more inclusive and just city include:
●      Developing and using a COVID-19 Equity Impact Assessment Tool identify communities at high risk and vulnerable to prolonged hardship with less resources for recovery following COVID-19;
●      Developing and implementing an Eviction Assistance Initiative to provide direct legal representation, counseling, training, and education;
●      Distributing 20,000 free, reusable cloth face coverings in high-risk, vulnerable communities;
●      Bridging the digital divide in partnership with independent school districts by investing in infrastructure and hardware in areas the greatest number of households lacking internet connection;
●      Developing a multilingual Community Resources Hub to provide information on free and reduced services and resources to external partners and residents;
●      Working with language access experts to make the City's COVID-19 resources, and all other resources, multilingual, multimodal, and accessible;
●      Developing the Emma Lazarus Resilience Fund in partnership with the Open Society Foundation and the Communities Foundation of Texas to invest in people by providing cash-in-hand assistance; and more.
The Resilient Rapid Response Fund, as part of the Emma Lazarus Resilience Fund, is also a key element in our emergency response. Through the grant, WCIA will work closely with community navigators to liaise with hard-to-reach communities and provide access and awareness of existing City resources and to gather data, assess, and further refine the City's resources and programs to meet the needs of vulnerable communities.
WCIA aims to leverage these existing, foundational efforts by developing long-term, sustainable programs and policies to bridge disparities. In the future, our "new normal" will be a more just, inclusive, and equitable City of Dallas.