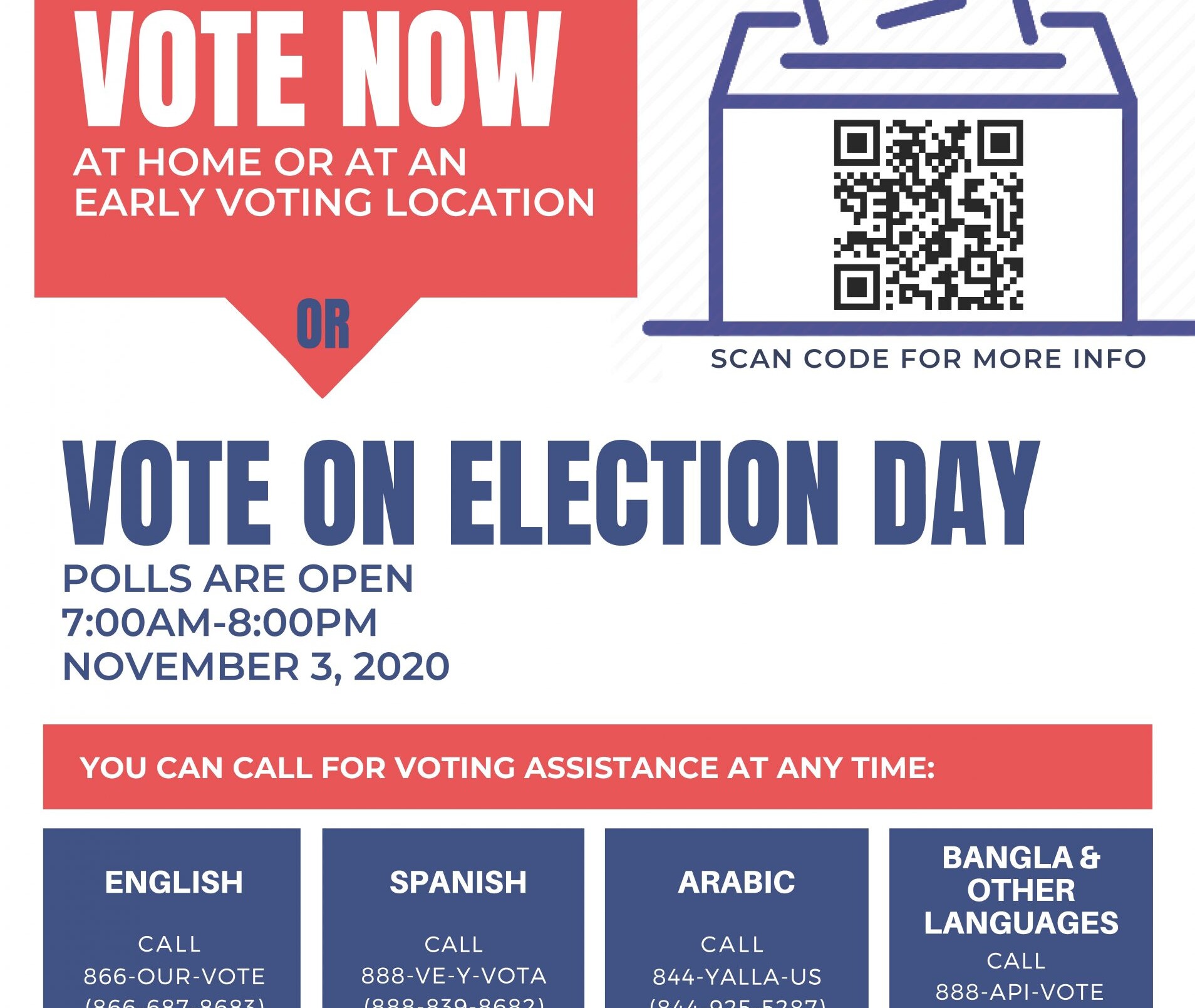 A Play-By-Play: Global Detroit's 2020 Election Sprint
As the election season progresses and communities look to boost voter engagement, Welcoming Network member Global Detroit is sprinting toward Election Day with programming that ensures all can vote. In this blog, Steve Tobocman, Executive Director at Global Detroit, shares what they've been doing in Michigan.
Election rules can be hard, but helping our communities vote can be easy and our efforts have never been more needed.
Why did Global Detroit decide to take a more active role in voter engagement this year? 
Policies important to immigrant and refugee communities will be impacted by the 2020 elections across America and here in Michigan. With the stakes high, the COVID-19 pandemic has diminished the bench of poll workers and complicated early, absentee and in-person voting. In Michigan, like many other states, there are new voting rules and options and these are complicated by the pandemic. 2020 demands that all of us help our immigrant, refugee and ethnic communities to understand their voting rights and options to participate in the election. Members of these communities are also needed as bilingual poll workers.
 What are the goals of your 2020 election sprint? 
Global Detroit, a nonprofit with a staff of 13, recruited partners and activated a group of approximately 100 community groups and leaders to achieve three key goals: recruit bilingual poll workers; encourage immigrants to vote early or vote absentee; and help voters understand how to vote on election day. We called it the 2020 Election Sprint, and we had 50 days to do it.
These are ambitious goals. How have you been working to achieve them?  
Global Detroit previously had never been involved in election-related work. This year, for a variety of reasons, we determined that election access and participation was directly tied to its mission of ensuring immigrant families and business owners have equitable access to the resources they need to help them weather the COVID-19 pandemic and thrive. There are several straightforward, but critical steps that our organization took to launch a collaborative effort and help make voting accessible and secure within Michigan's immigrant communities:
Get clear on what you can and can't do: Nonprofits cannot support any candidates or parties. Nonprofits can promote the act of voting and assist in getting information to their constituents to assist in voting.

Organize a group of key partners: With 50 days to go before the election, Global Detroit convened a group of statewide and local organizations to partner in the Election Sprint. The partners include the African Bureau for Immigration and Social Affairs (ABISA), Asian and Pacific Islander American Vote MI, Michigan Department of Labor and Opportunity-Global Michigan, MichiganVoting.org and Welcoming Michigan.

Recruit boots-on-the ground leaders: Global Detroit and its partners produced an informational webinar to enlist community groups and community leaders in the effort. Utilizing staff and partner networks and digital communications, they reached out to people and groups with deep ties in immigrant communities. On the webinar, they provided information from thought leaders and asked these 60 participants to join the cause.

Mobilize community groups and leaders: More than 30 community groups and leaders joined this effort to engage and assist their community in the election. Following the webinar, Global Detroit connected with every participant one-on-one, often over the phone, to see what activities (e.g. recruit poll workers, help people vote early or vote absentee, etc.) they planned to undertake and the type of support they needed to be successful.

Produce content and provide support: Local voting rights groups provided graphics and content for Global Detroit to translate and disseminate to community groups and leaders. Global Detroit developed social media and newsletter content for every week of a 50-day Sprint. Additionally, this translated content was compiled into a library on Global Detroit's website for groups to easily download.
How will you know if the election sprint reached the intended communities? 
Because the election hasn't happened yet, they can't speak to the reach of this sprint. Once the election is over, Global Detroit will talk with community groups and leaders to gather stories and estimate their collective reach. Global Detroit is also collecting a variety of digital metrics to determine reach and engagement.