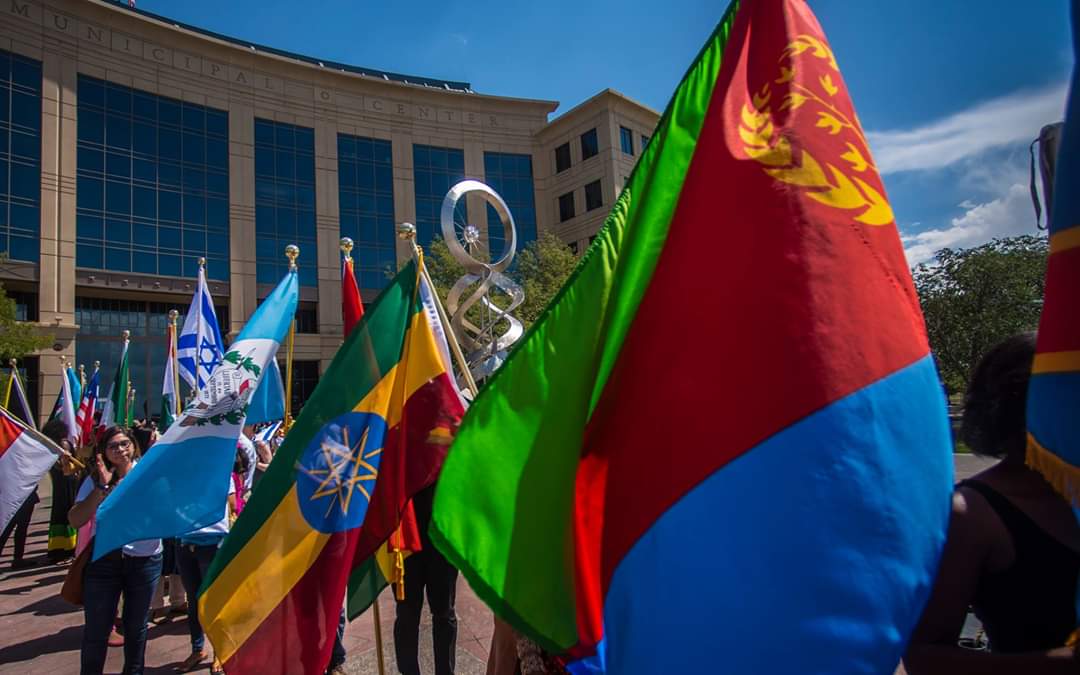 Blog Post
Stories of Impact
Member Spotlight: City of Aurora, CO
Strategic language access is key to crises in Aurora, CO
During the COVID-19 pandemic, we are sharing the stories and experiences of the Welcoming Network in responding to the crisis in their communities as well as the challenges facing immigrant-serving nonprofit organizations. This week, we hear from Ricardo Gambetta-Alvarado, Manager of the Office of International and Immigrant Affairs, City of Aurora, CO.
COVID-19 has disrupted daily life all over the world. How has your organization or local government been responding to this crisis while continuing to serve your community?
Aurora is the most diverse city in Colorado, with more than 23% of the total population being foreign-born. For the past five years, the City of Aurora has developed a comprehensive strategy to integrate immigrants and refugees into the mainstream community. We have been fortunate to develop strong relationships and partnerships between the city, the nonprofit sector, and newcomers. 
One of the areas that we have been proactive in is citywide languages services. As COVID-19 cases began appearing in Colorado, the City of Aurora's Office of International and Immigrant Affairs started putting together a plan on how to get the information being released by federal, state, and local governments out to Aurora's non-English speakers. During this time, one of the most important responsibilities is to ensure everyone in the city has access to critical health and safety information, including those whose native language is not English.  
What have been some of the challenges and opportunities that you've faced since the onset of COVID-19? How prepared were you to handle emergency response and crises, particularly in assessing the impact on both immigrants and the broader community?
The Office of International and Immigrant Affairs has been developing a new Immigrant Integration Plan for the past 10 months. During the community outreach and research phase, we identified emergency management as a new issue, so we included a section on this in the final draft. 
The research also showed us how important it is to communicate competently with the different demographics in our city. During the past two years, the City of Aurora developed a citywide Language Access Policy that is managed by the Office of International and Immigrant Affairs to use local vendors for professional interpretation and translation services. 
One of the most important challenges we have faced during this time was to ensure that all of our translated materials were done in a timely manner so that our immigrant and refugee communities would have direct access to critical and reliable data and information from the government and health officials. In addition, we worked with our communications department to produce the materials and content for social media. We also worked with ethnic media organizations (TV, radio, and print publications) to share critical information to these communities.  
Social, or physical, distancing may have long-term effects in all communities. As a Welcoming America member, we know you're striving to build a community of neighbors across all lines of difference. What are some of the ways you're doing this? What are your plans to mitigate or overcome the effects of distancing once the crisis ends?
As we continue dealing with this COVID-19 crisis, we must learn to live with new social practices and safety measures. We strongly believe that we need to educate our immigrant and refugee communities about the importance of complying with these new rules and requirements. 
At the same time, we must stay balanced to avoid total isolation and mental health issues among our most vulnerable residents. We are currently working with our "Aurora Natural Helpers" cohorts to reach out to immigrants and refugees in order to ensure everyone is connected and has access to social, human, and city services.  
We are planning to continue fostering and promoting solidarity, collaboration, and sense of community. We are assessing and evaluating potential activities, programs, and plans for the recovery phase in the next few months. We expect to continue working together with our community partners during the recovery phase in the near future.
What are some key learning points your organization has from responding to COVID-19 so far? What can Welcoming America members all over the U.S. and world do to be more resilient and strengthen trust in communities during crises?
Overall, having a proven comprehensive strategic plan for times of crisis is priceless. At the city level, we have learned that preparedness, plans, clear communication, and effective coordination with other city departments and government agencies play key roles during any crisis. 
Externally, we must continue developing strong relationships, trust, and partnerships with the community. In our case, we are extremely fortunate to have strong ties and relationships with our immigrant and refugee communities, foundations, and counterparts in other cities, as well as the state government. These relationships have played a critical role during the COVID-19 crisis.