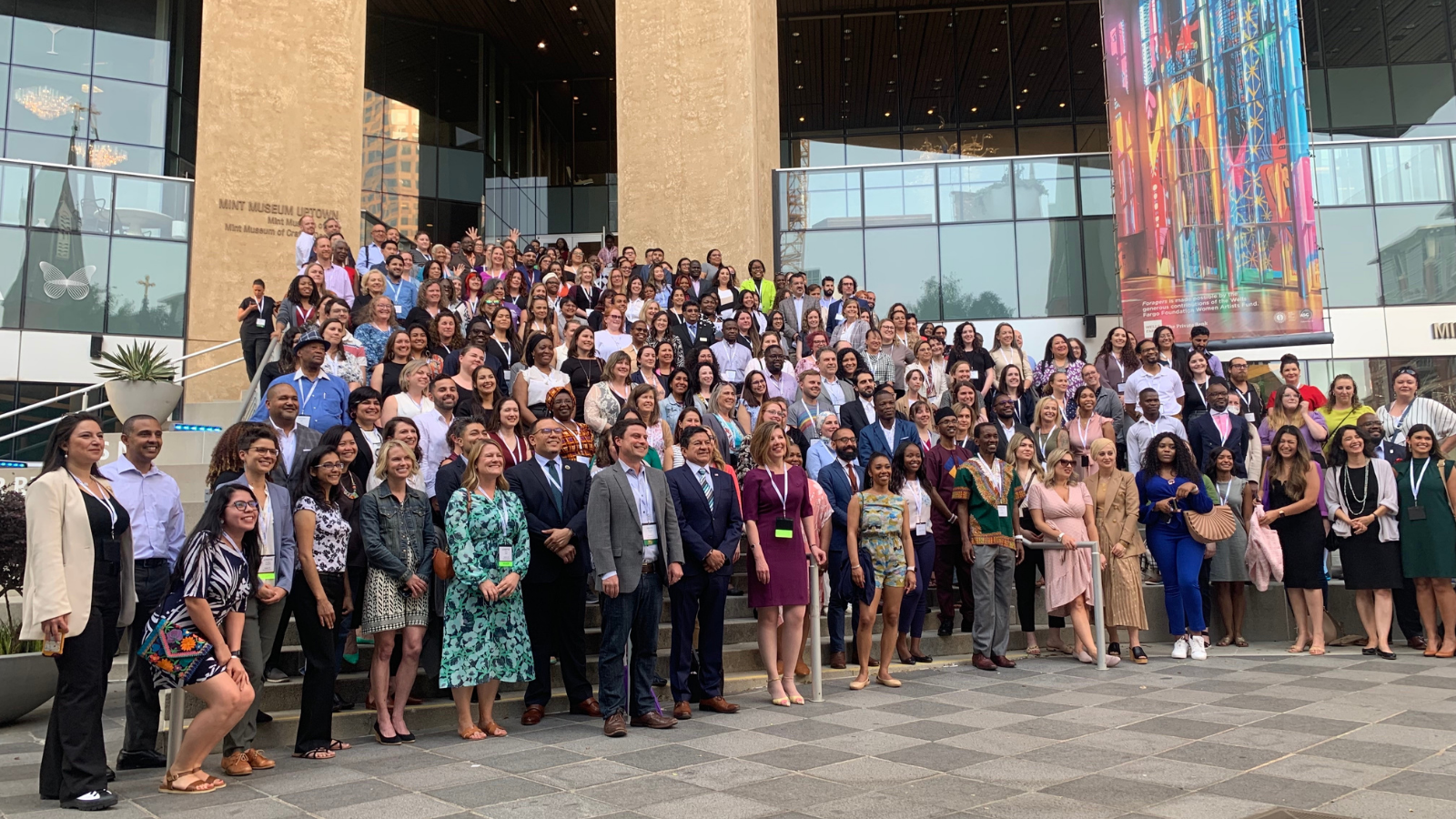 Over 450 people joined us in Charlotte, NC for the first in-person Welcoming Interactive since 2019. Local government leaders and nonprofit luminaries spent three days exchanging inclusion practices and ideas while connecting with both old and new colleagues and friends. Be sure to check out the event photos (more coming soon...) in our conference Flickr album.
Our Interactive this year reminded us all of the importance of this work, our sessions and plenaries reflected the broad reach of our welcoming and inclusion practitioners in terms of geography, issue areas, community sectors, and the power of our collective leadership. From announcing the City of Charlotte as the first Certified Welcoming City in the Southeast to diving deep into the intersections of racial justice and immigrant inclusion work, our speakers, participants, and our staff walked away renewed and inspired to continue this important work in the more than 300 local communities our network represents.
Our executive director, Rachel Perić, captured it best during her opening remarks:
"Today there are thousands of people stepping off the sidelines and finding their power and using it to make their communities a living, breathing proof point that challenges the narrative we are being peddled by those who profit from our fear.  A proof point for the successful, inclusive, abundant multiracial democracy that we can be. Some of you are beginning your journey, some of you are further along. All of us are in it together."
Thank you to all our Welcoming Network members, session speakers, attendees, and volunteers for a truly inspirational conference. Special thanks to all of our sponsors, including our Presenting Sponsor, the Hispanic Federation for their support. We hope to see you next year in San José!
Conference Highlights
View this post on Instagram
View this post on Instagram