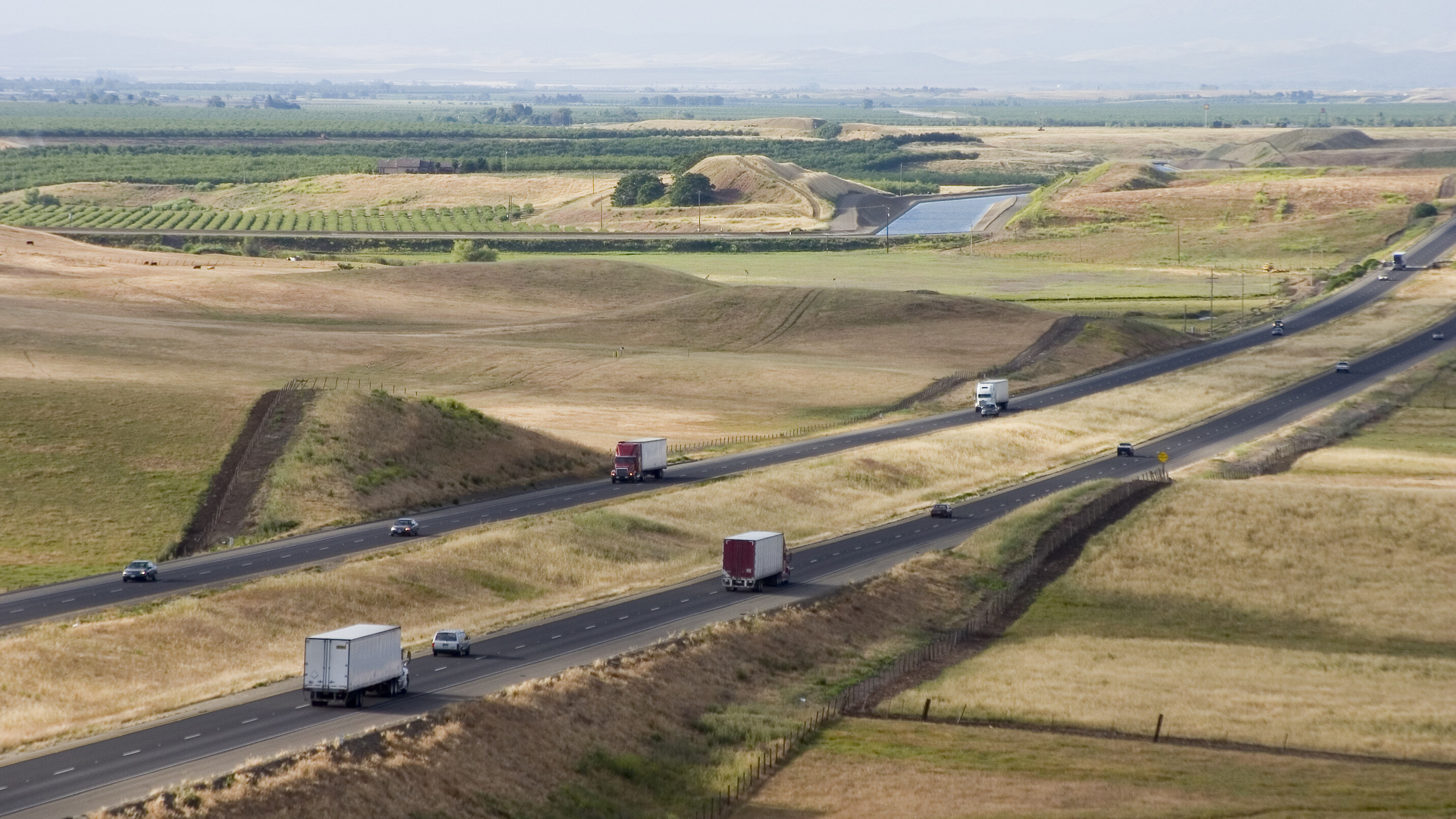 Blog Post
Stories of Impact
Inclusive economic recovery: Sparking immigrant entrepreneurship in California's Central Valley
As the U.S. continues to recover from some of the worst parts of the pandemic, Welcoming Network members worked in communities to make the recovery process as inclusive as possible. This is the second of three blogs written by Global Detroit on behalf of Welcoming America that share the challenges, solutions, and possibilities of inclusive economic recovery post-pandemic. Read more in our Stories of Impact.
As the U.S. economy faced uneven recovery timelines from the coronavirus pandemic — with some sectors enduring complete shutdown while others experienced slow recoveries — many immigrant communities encountered additional stresses from the lack of access to services and federal relief funding.
This includes immigrants living in the Central Valley of California. Approximately 900,000 immigrants reside in the eight-county region, mostly from Mexico and Latin America, making it one of the largest immigrant communities in the U.S. It is known as the "breadbasket of the nation" because of its thriving agricultural sector — most immigrants who live there are also farm workers.
In 2014, the Central Valley Immigrant Integration Collaborative (CVIIC) — a Welcoming Network nonprofit member — was established to address the needs of the immigrant community and coordinate a regional approach to immigration services.
Over the past seven years, CVIIC has expanded its services, impact, and regional collaborations, making it well-positioned during the pandemic to help disseminate critical information to immigrants, enhance access to services and resources, and help craft responses to the economic turmoil.
Pandemic response: Entrepreneurship and innovation
With many immigrants out of work or suffering challenges to their small business during the early months of the pandemic, CVIIC was determined to provide immigrants access to self-employment and entrepreneurial support services, especially for those with limited English proficiency.
Yet, without any staff who specialize in such services, CVIIC faced the question of how to do this.
The solution came in the form of immigrant entrepreneurship. Using the same model of regional collaboration and coordination that CVIIC had previously done around legal services, health access, and the census, they engaged key local partners such as the Valley Small Business Development Center, the Fresno Area Hispanic Foundation, nonprofit legal services providers, and more. A new partnership developed with Immigrants Rising, an organization based in the Bay Area, to bring in expertise on immigrant entrepreneurship.
The newly-formed collaboration led to a pilot project launched in October 2020. The pilot aimed to recruit 30 aspiring entrepreneurs to participate in a three-part program: training, gaining access to an online community of entrepreneurs, and connecting to the broader regional network of Central Valley partners.
CVIIC received an overwhelming response in applications and closed registration after only a few days. Jesus Martinez, Executive Director of CVIIC, noted: "A key lesson learned from the pilot project is that the interest in entrepreneurial development among Central Valley immigrants is immense, surpassing the resources currently available."
Time to celebrate! CVIIC's Immigrant Entrepreneurship program began as a pilot project in 2020 and is now launching its training for a second cohort of Central Valley immigrant entrepreneurshttps://t.co/2gG5giplV3

— Central Valley Immigrant Integration Collaborative (@CVIICFresno) April 9, 2021
Online entrepreneurship training: virtual and holistic
After selecting 40 participants — 10 more than planned — weekly training sessions were provided virtually. Immigrants Rising offered the classes to the first cohort over two separate eight-week sessions in the fall and winter. A second cohort of 40 immigrants was recruited for classes offered in spring and summer. The classes for the second cohort were offered by the Fresno Area Hispanic Foundation and the Valley Small Business Development Center. In the summer, an additional four-part class on establishing an online presence was offered.
Early on, it became clear that several of the participants had limited technical skills. CVIIC pivoted and worked to teach the participants how to use Zoom, access Google Drive, use scanners, and more.
CVIIC staff also learned that in order to make the project work for participants, it also was necessary to address other issues affecting the participants' everyday lives, such as accessing health care, finding alternatives to predatory loans, or obtaining legal assistance. It became evident that a holistic approach to immigrant entrepreneurship also required intensive personalized assistance.
Successful impact
With a "can-do" spirit, CVIIC made program adjustments, strengthened partnerships, built internal capacity, and expanded its scope of services as needs emerged.
Within the first year of the project, CVIIC trained two cohorts of 40 participants. In a post-project survey, they learned that 26 participants were operating a business, 21 were in the process of obtaining their respective business licenses, and eight obtained licenses during or after their training. CVIIC also helped entrepreneurs break from predatory business loans and provided mini grants of $1,000 to $2,000.
New opportunities and partnerships
Following the pilot project's completion, new opportunities for collaboration emerged.
CVIIC has started the second year of the immigrant entrepreneurship program, now designed with a more robust and ambitious version. It is currently developing a regional immigrant entrepreneurship hub to offer immigrant families a more extensive range of opportunities related to their economic well-being.
A new partnership with Santa Clara University's My Own Business Initiative (MOBI) has begun, as well as a new collaboration with California State University Fresno to assist immigrant farm owners. The original partnership with Immigrants Rising enabled CVIIC to promote Central Valley immigrant participation in the SEED program, an innovative initiative funded by the State of California that offers immigrants entrepreneurial training and kick starter grants from $5,000 to $10,000.
Are you an undocumented immigrant, DACA recipient, TPS beneficiary, entrepreneur, or small business owner? SEED is for you! #SEED provides entrepreneurial training and after completing the training you have the option to apply for $5k and $10K grans. https://t.co/526BY5dos8 pic.twitter.com/Jbvye80ata

— Central Valley Immigrant Integration Collaborative (@CVIICFresno) August 21, 2021
When asked how CVIIC had such a quick and profound impact, Martinez says, "The program's success can be attributed to several factors, but I would point out three. First, the willingness of partner organizations to help design and implement the program. Second, the hard work of the CVIIC staff that prioritized the ongoing personalized assistance to participants. Third, the word-of-mouth recommendation by program participants who have helped promote it among their friends and relatives."
CVIIC is proud of its work and impact on immigrant entrepreneurs and the value it has brought to their advocacy efforts. The Central Valley is a politically conservative region, relative to other areas of the state; the success of immigrant entrepreneurs and business owners has the potential to speak to these conservative values and create a shared sense of achievement for the region's economic development.
CVIIC plans to continue its immigrant entrepreneur programs and expand their scope, services, and impact. With an innovative spirit, ability to adapt, and partnership savvy, CVIIC models what is possible for nonprofit organizations serving their communities in times of crisis and beyond.