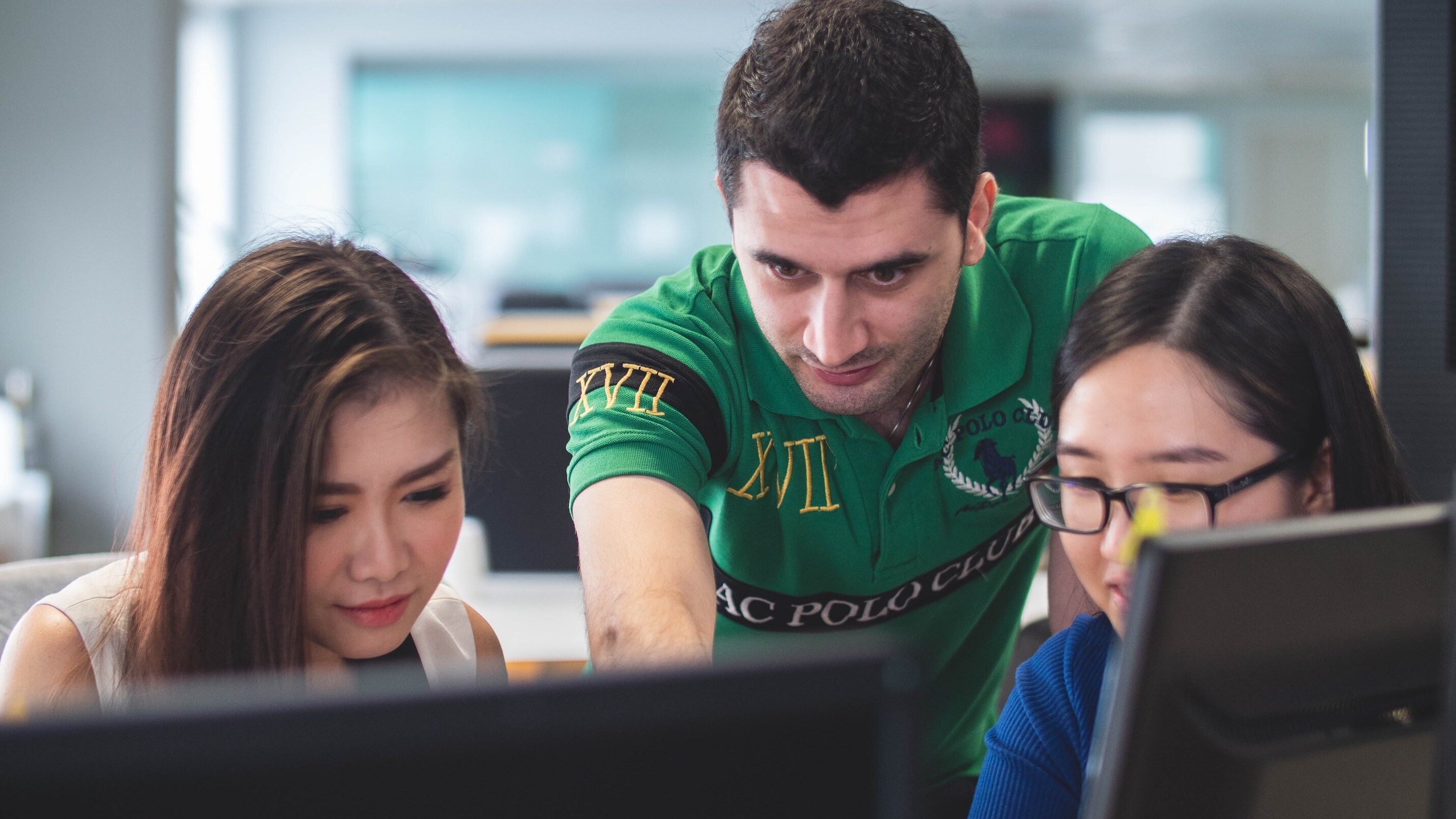 Blog Post
Stories of Impact
Inclusive economic recovery: bridging the digital divide, language access gaps in Contra Costa County
As the U.S. continues to recover from some of the worst of the pandemic, Welcoming Network members worked in communities to make the recovery process as inclusive as possible. This is the final of three blogs written by Global Detroit on behalf of Welcoming America that share the challenges, solutions, and possibilities of inclusive economic recovery post-pandemic. Read more in our Stories of Impact.
When the pandemic hit in March 2020, access to critical information became a matter of life and death. For the many immigrant communities that Welcoming Network members serve, these challenges were compounded by two factors: language access and the digital divide.
This became especially apparent to the staff of the Employment and Human Services Department (EHSD) in Contra Costa County, California. Situated to the north and east of Oakland, the county includes bedroom communities for commuters who work in Oakland and San Francisco, as well as in agriculture. Roughly 25 percent of the county's 1.1 million residents are foreign-born, largely from Asian and Latin American countries.
As the pandemic evolved from a public health emergency to economic stability, the challenges extended from immediate public health issues to remote learning, accessing stimulus payments, unemployment, and other services. Recognizing the increased need to bridge the digital divide during this period, the EHSD jumped into action.
First, they got to work on broadening digital access and low-cost equipment by partnering with the California Emerging Technology Fund to develop the Get Connected Contra Costa outreach campaign. Several local internet providers offered broadband for as low as $9.95 per month for low-income households, and provided two months of free service for those who enrolled during the pandemic.
The providers also expanded eligibility during the pandemic to include Medi-Cal and other benefit programs. EHSD conducted outreach in September 2020 and again in March 2021, with texts to program participants in English and Spanish, as well as emails and social media.
#PlzRT Low Cost Internet and Computer Offers for Eligible Contra Costa County Residents. Visit their website and get connected: https://t.co/bNfBGjtsW2 pic.twitter.com/MuXavzXnUq

— Contra Costa County Office of Education (CCCOE) (@CoCoSchools) September 18, 2020
Bridging the digital divide, however, requires communities to not only help low-income families obtain broadband access, but also access to hardware and digital literacy skills.
In addition to Get Connected Contra Costa, the county operated a computer donation program to help low-income participants overcome the hardware barrier. California state law and the Contra Costa County Board of Supervisors authorized the donation of surplus county computer equipment to eligible recipients of CalFresh (also known as Supplemental Nutrition Assistance Program, or SNAP, elsewhere) and CalWORKS (known as Temporary Assistance for Needy Families, or TANF, elsewhere).
The county also worked with a third-party refurbishing company to recondition and distribute used county computer equipment. The EHSD is currently exploring further collaboration with the county library system on training programs to assist families develop digital literacy skills.
Affordable internet & equipment offers for eligible Contra Costa residents. EHSD promotes computer access for all. Visit https://t.co/VMPzVuEiNQ https://t.co/yxiCAbRR4V pic.twitter.com/nGNSdnZ4sH

— Contra Costa EHSD (@ContraCostaEHSD) March 29, 2021
With a very diverse immigrant community, Contra Costa County regularly navigates language access challenges. In addition to providing services in English and Spanish, the county regularly translates documents into Chinese, Korean, Tagalog, Farsi, and Vietnamese. The county worked closely with community-based organizations which serve various immigrant communities to help spread the word of the broadband access programs.
The county also is looking for potential opportunities to tap into the Coronavirus Response and Relief Supplemental Appropriations (CRRSA) Act funds, which allocate $3.2 billion for low-cost internet access, as well as $7 billion allocated by California Governor Gavin Newsom.
"Shoring up digital access for all Contra Costa residents is a top priority at the county, especially with the pandemic underscoring the profound need for everyone to be connected," notes EHSD Director Kathy Gallagher. "We continue to look for affordable internet and equipment offers and partner opportunities that focus on enhancing digital equity and access for every individual and family in our community."
While some of these programs are only in their first year, the county is encouraged by the results. The benefits will help address immediate challenges inherent to the COVID pandemic, as well as help lower barriers to accessing important information created by the digital divide. These programs have longer-term potential to help immigrant families throughout the county in accessing economic and social opportunities in ways that will better integrate them into their new American home.
Immigrants in Contra Costa play a major role in population growth, business creation & STEM innovation. See this new report https://t.co/LNzzSck19N from @NewAmericanEcon that @ContraCostaEHSD & @CoCoHealth are using to improve immigrant inclusion in @CCCounty. @StandTogetherCC

— Contra Costa EHSD (@ContraCostaEHSD) August 10, 2021