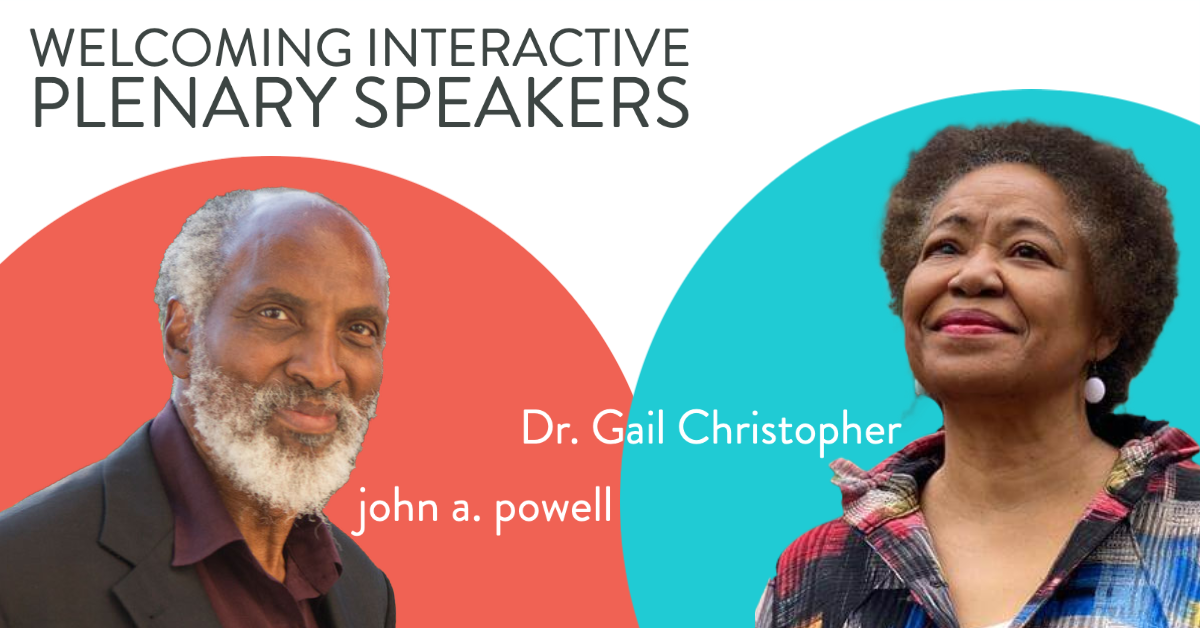 Experts in belonging, social change to speak at virtual Welcoming Interactive
We are pleased to announce the speakers of this year's Welcoming Interactive: Dr. Gail Christopher and john a. powell. 
Dr. Gail Christopher is widely recognized for strategic social change. She is a former Senior Advisor and Vice President of the W.K. Kellogg Foundation and former executive director of the Institute for Government Innovation at the John F. Kennedy School of Government at Harvard University. She is known for her pioneering work to infuse holistic health and diversity concepts into public sector programs and policy discourse. 
john a. powell (lowercase intentional) is director of the Othering & Belonging Institute at the University of California Berkeley. An internationally recognized expert in civil rights, civil liberties, structural racism, housing, poverty, and democracy, john is well-known for his work in developing the frameworks of targeted universalism, othering, and belonging. john currently holds the Robert D. Haas Chancellor's Chair in Equity and Inclusion and is also a professor of law, African American studies, and ethnic studies at UC Berkeley. 
"We are thrilled that Drs. Christopher and powell will be joining this year's Interactive. As the welcoming movement grows, their perspectives will challenge us to consider how belonging and racial healing are part of the essential work of building more welcoming communities for all," says Rachel Perić, executive director of Welcoming America.
On May 5, powell will present during the opening plenary session of the Welcoming Interactive. Dr. Christopher will lead the plenary on May 6. Both sessions will broadcast via Zoom and Facebook Live at 2 p.m. Eastern Time and will be free and open to the public.
About the Welcoming Interactive
The Welcoming Interactive is an annual conference of nonprofit organizations, local governments, and community leaders. During the event, sessions equip local communities with the resources, tools, networking, and best practices to positively impact the lives of newcomers in hundreds of communities across the country and around the world.