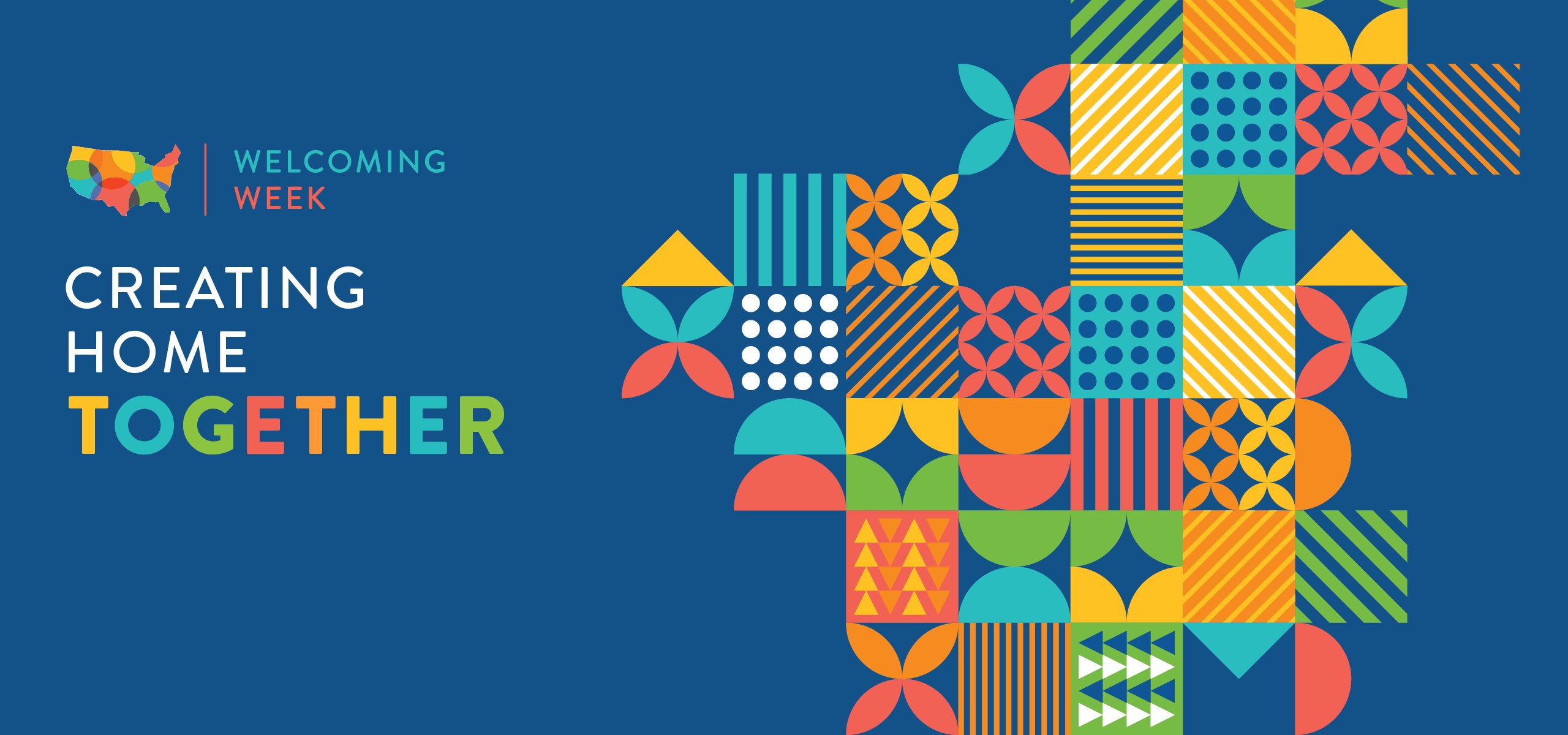 Create home with us during Welcoming Week 2020
What does home mean to you? In this pandemic, we may be redefining where home is, what makes us feel at home, or how to make home a more inclusive and equal place for all.
That is why our theme for this year's Welcoming Week is "Creating Home Together". Through virtual spaces and digital sharing, Welcoming America and our network of 200+ welcoming communities are exploring ways to create home together so that everyone feels they belong, no matter where you are or where you are from.
 
This year, Welcoming Week takes place September 12-20. During this annual series of events, communities in the U.S. and across the world join a movement that recognizes being welcoming towards all residents makes us stronger economically, socially, and culturally.
Visit our Welcoming Week page to find ways you can host an event (with toolkits, resources, and suggestions for virtual events), join the conversation on social media, share photos, purchase welcoming "swag", and more.
At a time when political rhetoric has deepened divisions and the COVID-19 pandemic has renewed anti-immigrant sentiment, Welcoming Week reminds us to double down on our inclusive vision and find new ways to bring together people across lines of difference to develop greater understanding and mutual support.
Join us in celebrating Welcoming Week and show the world how your community welcomes everyone, from every background and demographic. Together, we can make our communities a place where diverse people from around the world feel valued and included.