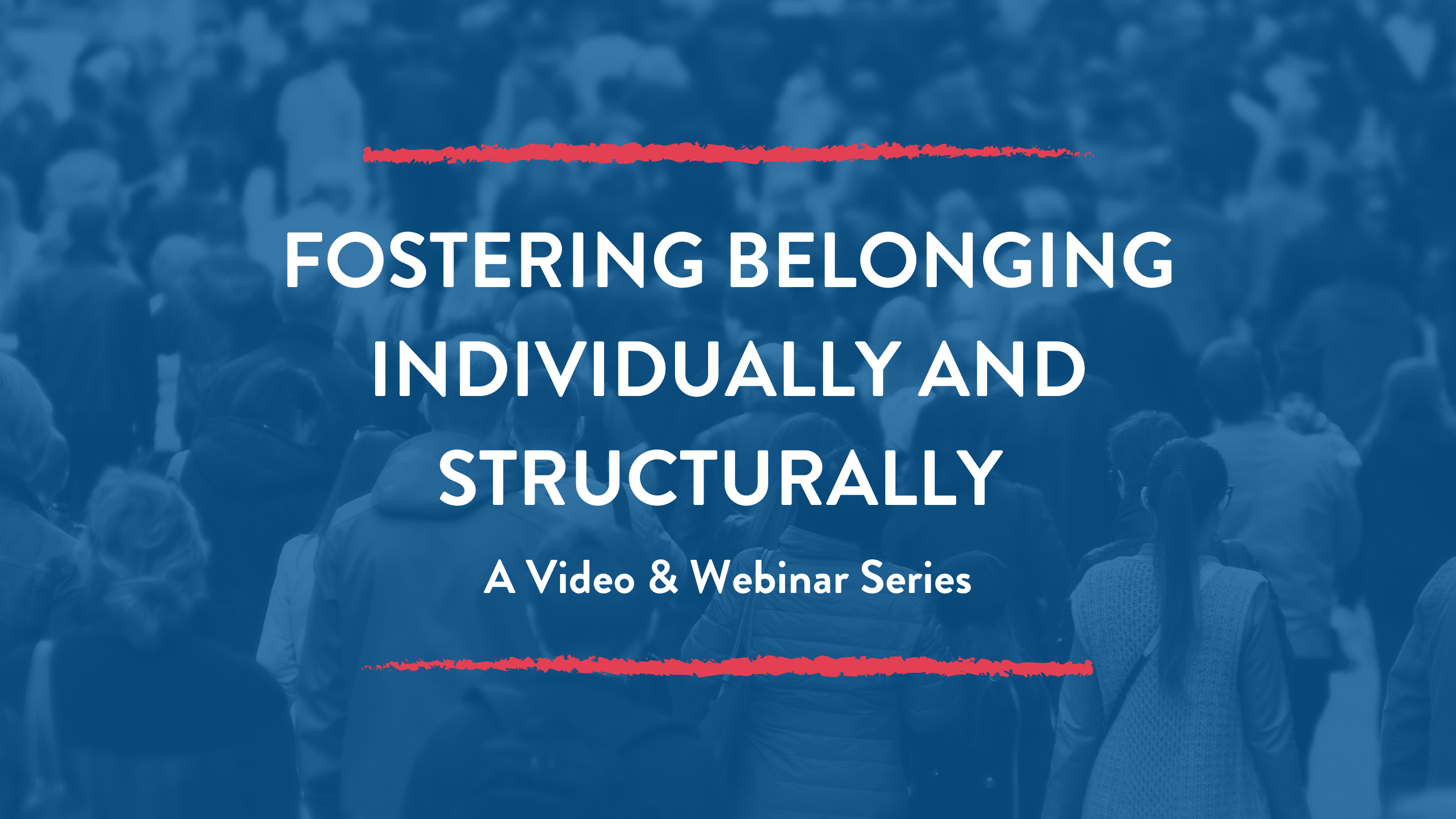 Fostering Belonging Individually and Structurally Series
About the series
The Fostering Belonging Individually and Structurally series features three videos and accompanying webinars on belonging: what it means, what it looks like, and how we can create belonging as individuals with structural impact.
Hosted by Welcoming America, the videos feature prominent leaders and experts on fostering belonging in communities. Each video will be accompanied by webinars that are open to the public and will explore how we can combat "othering" in our personal relationships, group interactions, and environment.
This training series is part of Belonging Begins with Us, a campaign dedicated to fostering a more welcoming nation where everyone–regardless of their background–can belong. Learn more
Part 1: Belonging as the antidote to othering
Video

In this video, john a. powell, Director of the Othering & Belonging Institute at UC Berkeley, provides an overview of the concepts of othering and belonging, including examples of how we fail to see others as fully human. Through these examples, powell encourages us to address tensions as individuals, in groups, and at the national and institutional levels.
Webinar

Want to hear more and discuss what you learned? Watch the accompanying webinar "Overview of Othering & Belonging" from October 14 featuring the following speakers:
Zulma Maciel, Office of Racial Equity, City of San Jose, CA
Dr. Linda Tropp, University of Massachusetts Amherst
Trang Truong-Hill, YMCA of the USA
Rachel Perić, Welcoming America
Part 2: Interpersonal othering and belonging
Video
In this video, John Sarrouf of the organization Essential Partners asks: Why does belonging matter? How do we as bridge builders create spaces of real belonging? Sarrouf shares possible solutions through trust-building, shared conversations, and examinations of our individual complexities.
Webinar
Want to hear more and discuss what you learned? Watch the webinar on "Interpersonal Othering & Belonging" featuring the following speakers:
Jen Bailey, The Faith Matters Network
Emily Baird-Chrisohon, Tennessee Immigrant and Refugee Rights Coalition
Kara Gebre, Refugee And Immigrant Services & Education
Part 3: Structural othering & belonging
Video

Judy Heumann, a prominent disability rights activist who was featured in the Netflix documentary "Crip Camp", shares her lessons on belonging as a person living with disabilities and how society's structures can both "other" and foster belonging in this conversation with Rachel Perić, executive director of Welcoming America.
Webinar

Want to hear more and discuss what you learned? Watch the webinar on "Structural Othering & Belonging" from October 28 featuring the following speakers:
Milzy Carrasco, City of Lancaster, PA
Tonika Johnson, The Folded Map Project
Dani Peterson, Trust for Public Land