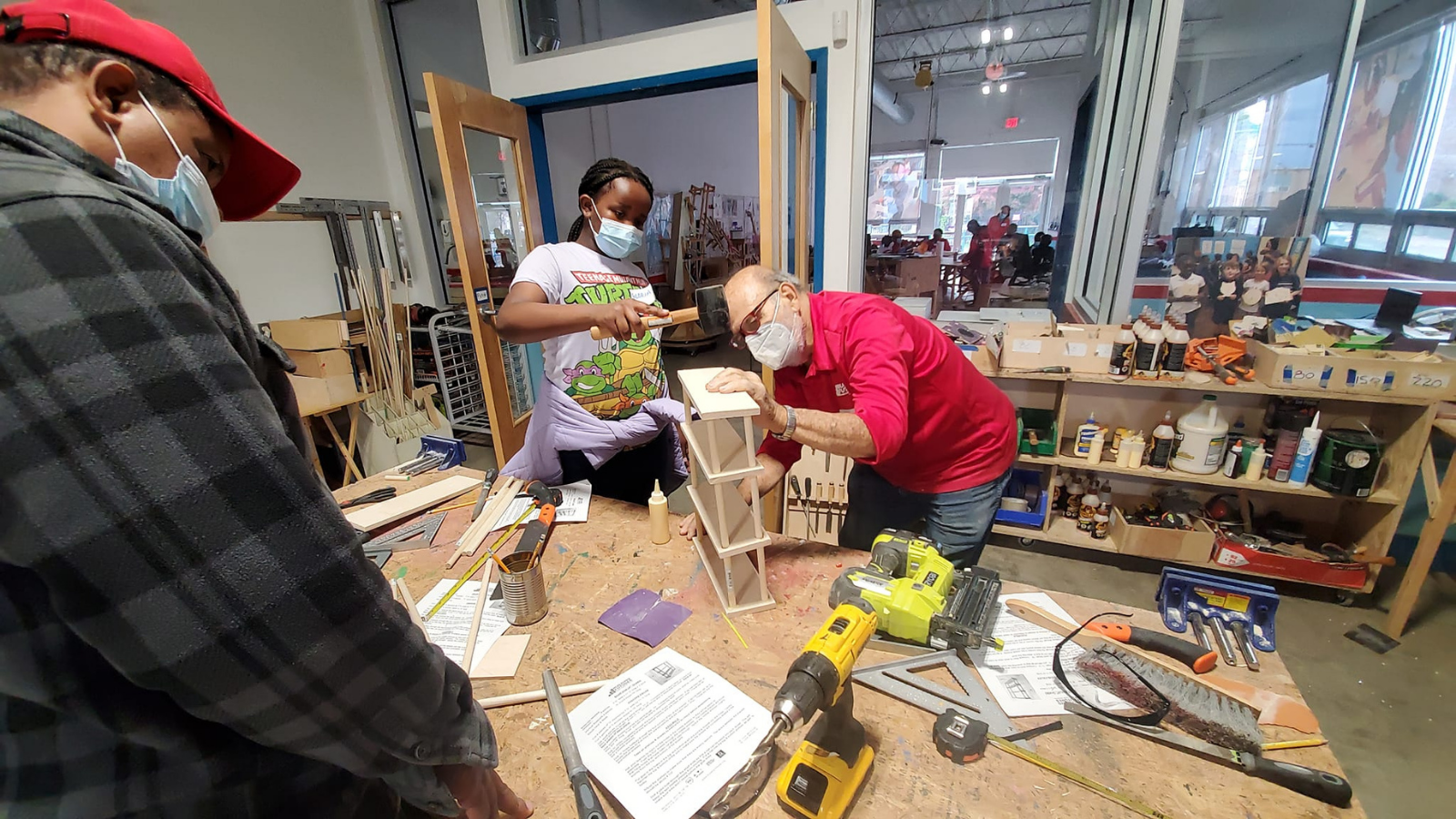 Blog Post
Stories of Impact
Nonprofit empowers Black immigrant community through COVID recovery in St. Louis
Did you know that one in 10 Black people in the U.S. is an immigrant and that Africa has accounted for the fastest growth in the U.S. Black immigrant population? (Pew Research Center)
For Black History Month, we chatted with Geoffrey Soyiantet, President and CEO of the St. Louis-based nonprofit and Welcoming Network member Vitendo 4 Africa. A native of Kenya, Soyiantet founded Vitendo 4 Africa to welcome, connect, and empower healthier immigrant individuals and families by providing services and coordinating resources.
Tell us about your own journey to the U.S. and how you ended up in the St. Louis area.
I came to the U.S. in 2004 through the Diversity Visa Program (also known as the DV lottery). It is congressionally-mandated and allows up to 55,000 persons from nations that are historically underrepresented in terms of migration to the United States of America to qualify each year for immigrant visas, which are more commonly known as green cards.
Every year, over 20 million people apply for the DV lottery but only a few thousand are selected. I was among those selected to get the green card. I knew only one friend in the U.S. and they offered to host and help me settle in St. Louis. I landed in St. Louis in 2004 and made it home for the last 18 years.
Tell us about Vitendo 4 Africa's programs and how you approach your work.

Vitendo 4 Africa (V4A) is a Missouri-based nonprofit organization founded in 2009to support the growing number of African immigrants and refugees, many of whom escaped war-torn countries and settled in the greater St. Louis area.
V4A connects and empowers immigrants, as individuals and families, to align their values within the community we serve. Both quarterly and bi-annually, V4A hosts community meetings to assess the needs of the community, improve service delivery, mobilize volunteers, and provide introductions to the community.
More than 27 nationalities are represented at community meetings. The leadership and staff of V4A are representative of the refugee and immigrant population, so the clients feel a sense of home when receiving services and in turn, volunteer their time to serve others.
Our programs include youth mentorship, women empowerment, financial literacy, adult education, and business startups. Because V4A is established by immigrant community members, we consult and advise community members before any project is designed and incorporate community inputs into the decision-making process. All activities are implemented, monitored, and evaluated by the community members to build community ownership. V4A doesn't discriminate between clients based on race, age, color, or national origin in service delivery.
What needs from the Black immigrant community are addressed through the work of Vitendo 4 Africa?

Black immigrants face many challenges, including language and cultural barriers, unemployment, health access, education, financial literacy, and racial discrimination. Freshly arrived Black immigrants and refugees are a vital part of American culture — therefore, building full financial inclusion for them and their families is a critical step towards ensuring their integration and success.
Additionally, health access remains a big challenge, especially to families who do not have insurance or education to make informed decisions about their health. Because of this, V4A established partnerships with local health providers to provide health access to immigrants and refugees. We also provide health education workshops, health screening events, as well as with health insurance enrollment offered through the Affordable Care Act.
In partnership with local education institutions, V4A has also been conducting health research projects to identify health challenges specific to African immigrants. Three of our research projects have been published by the American Public Health Association. Our most recent publication, Community-based assessment of COVID-19 risk factors and the impact of a community organization within the St. Louis African immigrant population, explored the powerful role organizations like V4A can play when it comes to the public health of local immigrant communities.
How have the communities you work with been impacted by the pandemic? What role will Vitendo 4 Africa play in their recovery as we head out of the worst part of the pandemic?
The outbreak of COVID-19 has been stressful to everyone. Fear and anxiety about the disease can be overwhelming and cause strong emotions in adults and children. This is even worse in the immigrant community because the majority are in the healthcare industry working as nurses, nurse assistants, housekeeping, drivers, police, doctors, and grocery store workers. Because of high public interactions, they are more likely to be exposed to COVID-19. We had many people who contracted the disease. Some were hospitalized; we also had a number of deaths.
Immigrants carry a heavy financial burden to support their families in the U.S. as
well as relatives in their home countries. Many live paycheck to paycheck, which makes it even more stressful to think about anything that can put them out of work.
There is a large population of immigrants and refugees from Congo, Burundi, and Rwanda, Somali who do not speak or read English. In addition to cultural barriers, many were not getting the right education and information about COVID-19 from the media. V4A has been hosting information sessions both in-person and virtually in different languages.
To gain full cooperation from the immigrant community, we needed to work with people that are trusted in the community like pastors, imams, and community leaders. We distributed health education resources in six languages, distributed over 20,000 personal protective equipment (PPE) units, provided transport to vaccine centers, and hosted five vaccine drives.
Youth empowerment is a big part of your work. How do you see this evolving in the future?
Upon arrival, refugees and immigrants face unique challenges. Among the challenges for youth are employability, access to higher education, and information on creating your own business.
For most refugee youth, war and longer stays at refugee camps combined with trauma often interrupt the educational and social processes for them. Many refugee and immigrant youth struggle to adjust to a new culture, contributing to low self-esteem, anger, and disciplinary issues. Deciding what to do after high school is difficult and filled with unanswered questions. The process of preparing for and applying to college is complex and unfamiliar, as well as knowing how to finance their education.
For youth looking to move directly into the workplace, options may appear limited unless they receive help through training programs and other opportunities. V4A helps address youth unemployment by providing job and college readiness for those aged 14-24 years. Through individual tutoring, ACT preparation, coding classes, and field trips, we provide the opportunity for immigrant students to learn coding, 3D printing, and taking the ACT. We also established a partnership with STL YOUTH JOBS to connect our youth for summer jobs and community service.
Building and empowering immigrant youth has always been our priority because it not only changes the poverty trajectory in their families, but also helps them become great resources in the community. This is important because creating opportunities for refugees and immigrants to be economically and psychosocially self-sufficient is contributing to the nation's economy.